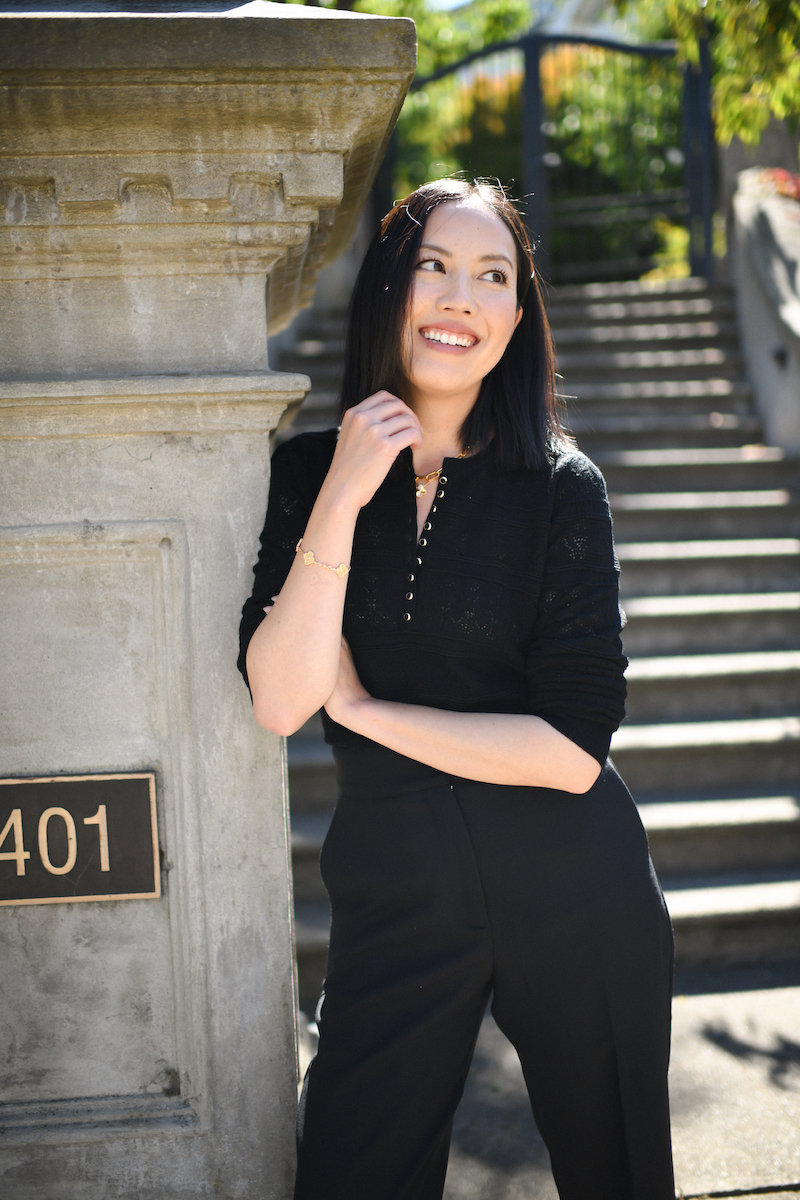 Oui! My favorite french girl brand is popping up in San Francisco starting 9/16 at 2028 Fillmore Street! I love stepping into their stores (I've been to the one in Aix, two in Paris and New York!) – there's something about their space that just makes me smile! So full of joy, beauty and, of course, lovely clothes. I'm obsessing over so many items from their fall collection that just launched yesterday:
this floral print dress I can't wait to pair with tall boots for the upcoming season
this knit jacket that'll spice up a lazy day in leggings
this blouse to tuck into a wide leg pair of pants
Hope you had a wonderful weekend and thanks for stopping by!
***
Sweater (here)
Trousers (here)