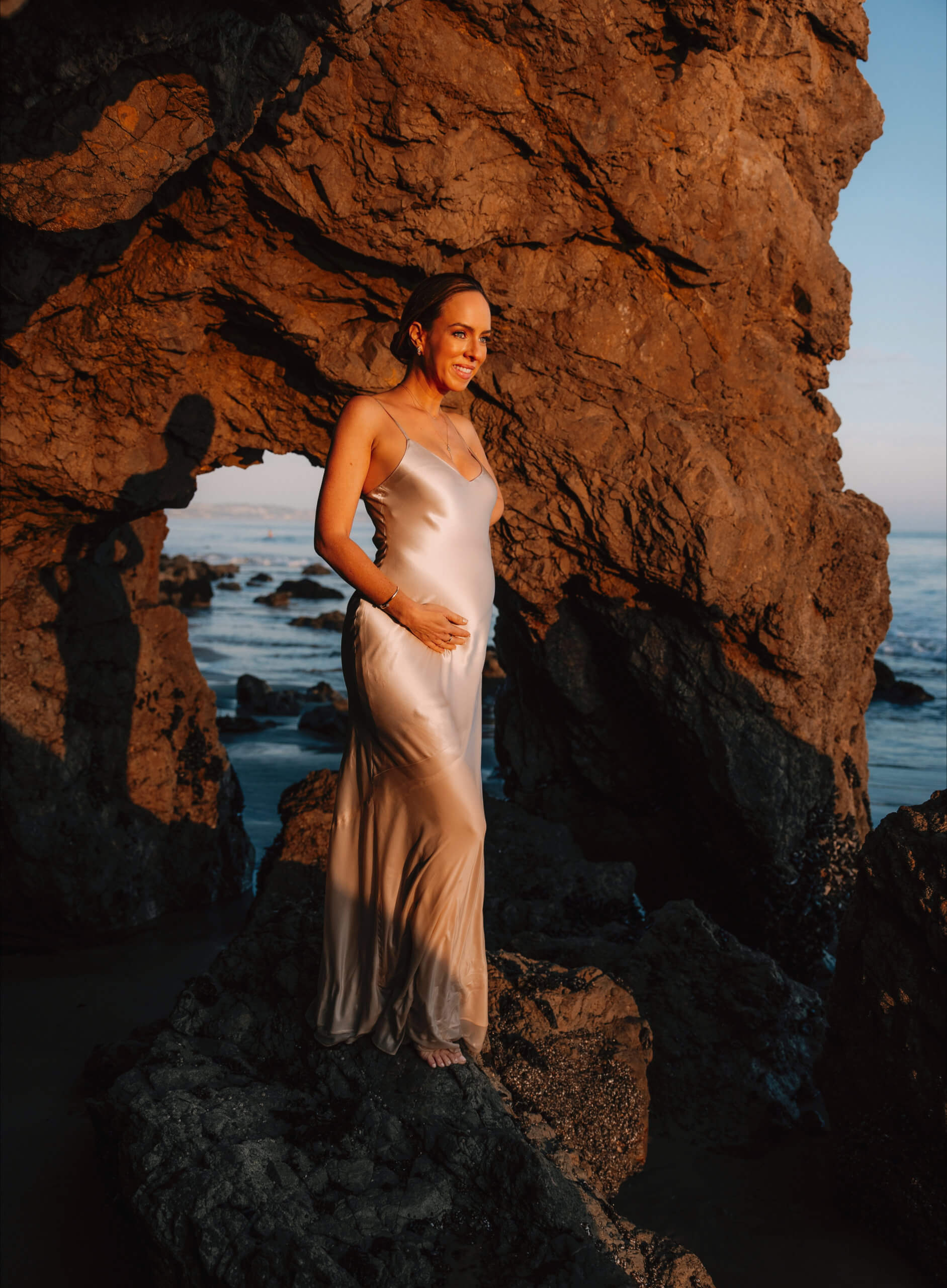 When thinking about how to announce my pregnancy, I knew I wanted to have a beach maternity shoot at sunset. I'm a Pisces. And my baby will probably be a Pisces as well. So water just makes sense. Plus, the beach is my happy place! And what's prettier than watching the sun drop into the ocean? My photographer Mun and I decided to do a few different looks. For the sunset shots, I was inspired by Christy Turlington, specifically her Calvin Klein Eternity commercials.
Growing up in the '90s, I've always been a huge fan of Christy. So I tried to emulate her understated elegance with a silk slip dress and simple bun. This isn't the first time I've been inspired by the supermodel for a photoshoot. But this time felt different. Christy founded Every Mother Counts, an incredible charity that helps make pregnancy and childbirth safe for women around the world. She's even more of a role model to me now than she was when I used to be in awe of her as a kid, especially now that I'll be a mother, too.
I hope you like how the photos turned out! I can't wait to share the other outfits we shot for my pregnancy announcement… and gender reveal! You can see all posts from my pregnancy journey by clicking here. Thanks for coming along with me on this magical ride!
PHOTOS BY MUNOPIA
The post Beach Maternity Shoot at Sunset in Malibu appeared first on Sydne Style.