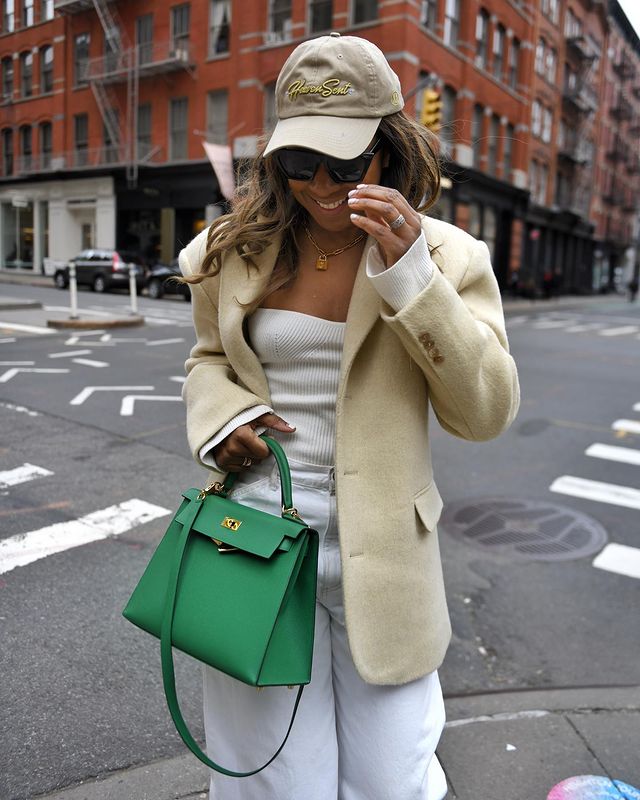 Labor Day weekend is one I look forward to on the calendar as summer comes to a close. In addition to being the unofficial last weekend of summer, it's also a great time to shop deep discounts from my favorite brands. Many retailers' Labor Day sales are the last major savings events they'll run until Black Friday, so they're definitely worth shopping while you can. Maybe pick up some fall/winter staples, take a look at what's coming next trend-wise for inspiration, or invest in a great basic which is always a good option.
Labor Day sales are already going strong. Whether you're on the hunt for a great coat, pair of boots or transitional clothes, you can start saving today. To help you make sense of it all, I rounded up some of my personal picks of the best Labor Day sales to shop – high-end and on a budget – worth your hard-earned money.
Investment Pieces On Sale
Classic pieces are always worth a splurge because they will stand the test of time. They are not going on anywhere and will serve you when everything else seems to fail. You know on one of those, "I-have-nothing-to-wear," days? The question is, which items are actually worth spending extra dollars on? It's both the quality and craftsmanship of a clothing item that makes it worth the investment – but you know what else really matters? Your personal style. A black blazer, a trench coat, a great leather bag, statement jewelry, the perfect button-down, a pair of heels… Or an occasion dress make it to my top items worth going all out on. It's like building a house, you need a strong foundation to be able to do all the fun design elements and ideas you envision.

Budget-Friendly Options
If you know me, you know I am a firm believer that you can look stylish without breaking the bank. Whether you are looking for more pieces for your wardrobe or clothes that fit the latest trends, there are plenty of ways you can look great without spending a lot. Look for better fabrics and wear clothes that you're comfortable in that accentuate your body properly.

What's on your cart this Labor Sales Weekend? Tell me in the comments!
The post Labor Day Sales: What's Hot? appeared first on Where Did U Get That.