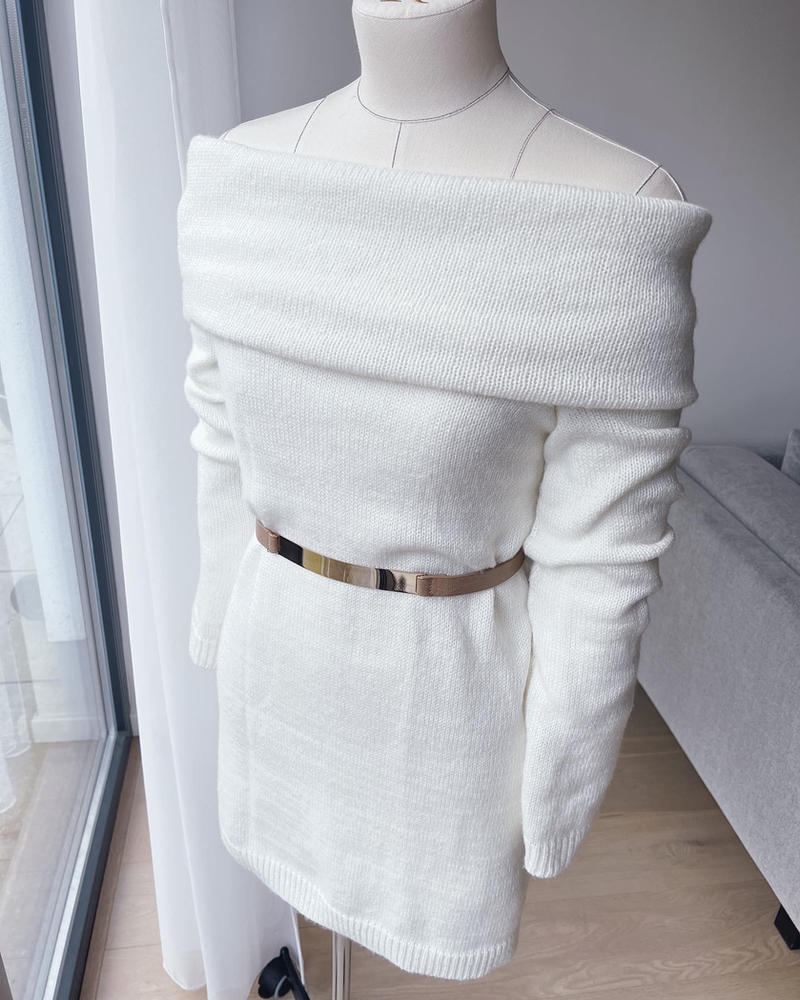 Last year I found these soft knit fabrics in big pieces in a deadstock fabric sale. They've been waiting in my fabric stock for the right project to come to life.
This project is also my first publication of Make Nine Challenge of 2022. Since we are still in January, I believe this is a good start 🙂 Check my plans for 2022 in my previous post here.
Knit fabrics are stretchy. So far I don't have experience with "the stretch". So for this project I decided to study the items in my wardrobe that are made out of knits. After studying all of my favoutire knit sweaters I realised there are 2 main method of construction: 1. Knit garment without any side seam. 2. Knit garments with side seam but made with stretch stitch.
For the first type, knits without side seam, you need an industrial knitting machine where you feed the yarn and you can knit the garment as you design. For the second type, which is of course my only option, you need a sewing method which will allow the seam to stretch in 2 directions as the fabric moves. This is not possible to make with my sewing machine. Therefore my only option left was to hand sew, again.
For this thick knit fabric I choose to use very big yarn needles as you can see in picture below. You can find these needles in any haberdashery store. As thread, I decided to use the knit fabric itself as a source of thread. I just broke the knit for several layers and use those yarns as my thread to sew the dress.
One important point when you hand sew knit fabric is to secure the edges. The knit tends to get loose if cut. Therefore you need to make sure you sew with very small stitch length to make sure the edges are secure and the knit won't come loose afterwards.
For the construction, I started with main bodice first. I took measurements of my chest from armpits and also my hips. I designed the main body as one piece with a single seam in the middle of the back. Once I finished sewing this I draped it on the mannequin to see if I was happy with the bulky feeling. Then I continued to design the neck/shoulder piece. I cut a big rectangle piece with slightly smaller size of the upper part of main body. I connected the neck piece and the main bodice together leaving space for arm pieces. For the arms, I also went for a simple rectangle shape with one seam and connected the pieces to the main body and neck piece respectively.
Final Look:
I hope you enjoy the project!
You can send me a message for any questions and subscribe to my blog to be informed about all the future content!
Cheers,
Idil