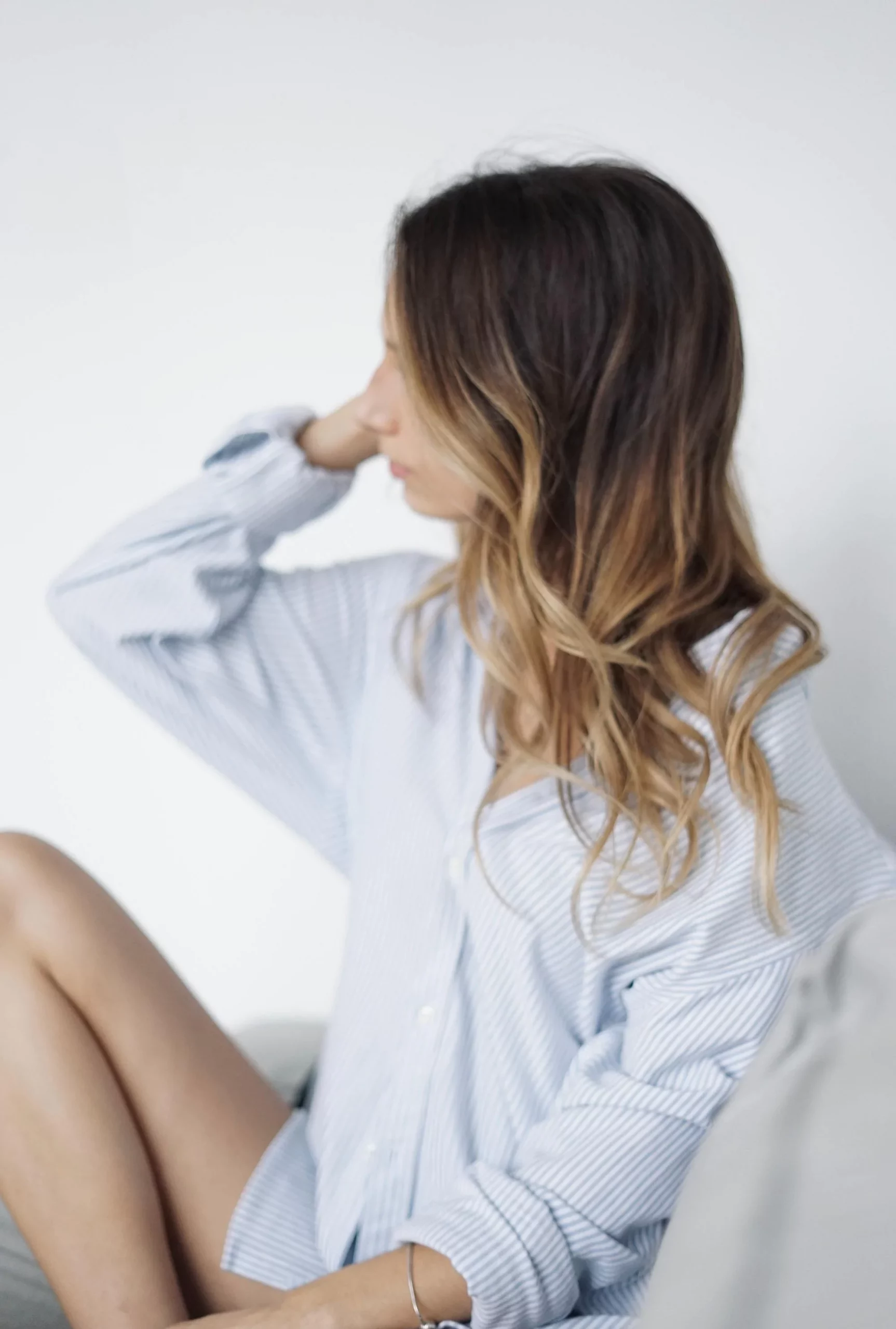 In these contemporary times, the pollution level has increased not only in environment but also in food and water. In the past, there were little to no adulteration, thus our skin, hair, and body remain healthy and good.
But in the recent times, the adulteration in almost all the items has increased to 10 folds, causing the deterioration of our skin, hair, and health.
It has been observed that since the past few decades, the hair quality of people has been affected tremendously because of lack of nutrition and presence of toxic and hard water.
All these causes have combined and lead to various problems such as hair fall, frizziness, split-ends, breakage, etc.
Why Long Hair Is Only a Dream These Days?
Every girl dream to have long and shiny long hair, but in these times it is really difficult to achieve because every time you decide to grow your hair, some hair problem starts to appear.
These hair problem mainly include hair breakage, split ends, and hair frizziness.
As soon as you develop any of these problems, the salon person will recommend you to get a haircut and then keratin treatment, both of which are really expensive.
Also Read: White Hair/Grey Hair to Black Hair Naturally
Such conditions does not allow a person to grow healthy long and strong hair.
What If I tell you that you can have extreme hair growth in just 30 days?
Yes you read it right, you can get insane hair growth in just 30 days by following these steps:
Homemade Onion Hair Oil
Homemade Onion Hair conditioner
Homemade split ends remedy
You need to follow these three steps thrice or twice ( as per your convenience) in a week. After 30 days you will observe insane hair growth and your hair problems will almost diminish.
So without any further delay, let's know how to follow these three steps.
1. Homemade Onion Hair Oil
To make this onion hair oil you need to take 2 tablespoons of fenugreek seeds, 1 big onion, and 1 inch ginger.
Now take 250 ml of coconut oil or mustard oil. Heat it in a pan and when the oil is medium hot add fenugreek seeds, chopped onion, and chopped ginger in it. Turn flame to low and allow the the ingredients to cook in the oil.
When the onion turns brown, turn off the flame and let the oil cool down to room temperature.
Strain the oil in a glass jar. Your onion hair oil is ready.
Also Read: Egg Hair Masks For Beautiful Thick Hair
How to use?
Boil water in a pan and put the jar of onion hair oil in it for 5 minutes. Now apply the onion hair oil on your roots and length, and keep it for at least 2 hours, then wash with shampoo.
2. Homemade Onion Hair Conditioner
For this you need coconut milk and onion juice. Mix both of them together and apply on the scalp with the help of cotton. Keep it overnight and wash in the morning
Also Read: 10 Multani Mitti Face Packs For Clear Skin
3. Homemade Split Ends Remedy With Onion Hair Mask
Split ends occur when the end of the hair becomes dry and brittle. Out scalp generates natural oil that condition hair length closer to the scalp, but when hair is long, it is difficult for the ends to get the required natural conditioning. As a result, the ends become frayed and brittle, and ultimately split ends appear.
If you moisturize your hair and provide them with essential protein, your hair remains conditioned and free from split ends.
Also Read: Japanese Trick For Skin Whitening
To make the hair mask you need Egg Yolk and Olive Oil.
Mix 2 egg yolks and 1 tablespoon of olive oil in a bowl. Apply this mixture generously to the roots and the length and keep for 1 hour, then wash with shampoo.
Follow these three haircare routines for 30 days, and you will get immense hair growth in your hair.
Disclaimer: All three recipes have been tested by me and worked on me. If you have an allergy to any of the ingredients, please refrain from following that remedy. Also, every person has a different hair type, and these remedies may take different times to show results. Furthermore, if you have any medical condition such as alopecia or dermatitis, please consult your doctor.
I hope you liked the article, If you have any suggestions or queries, please write them in the comment section below. I love to read and reply to your comments.
Stay safe, stay beautiful.
Thank You.