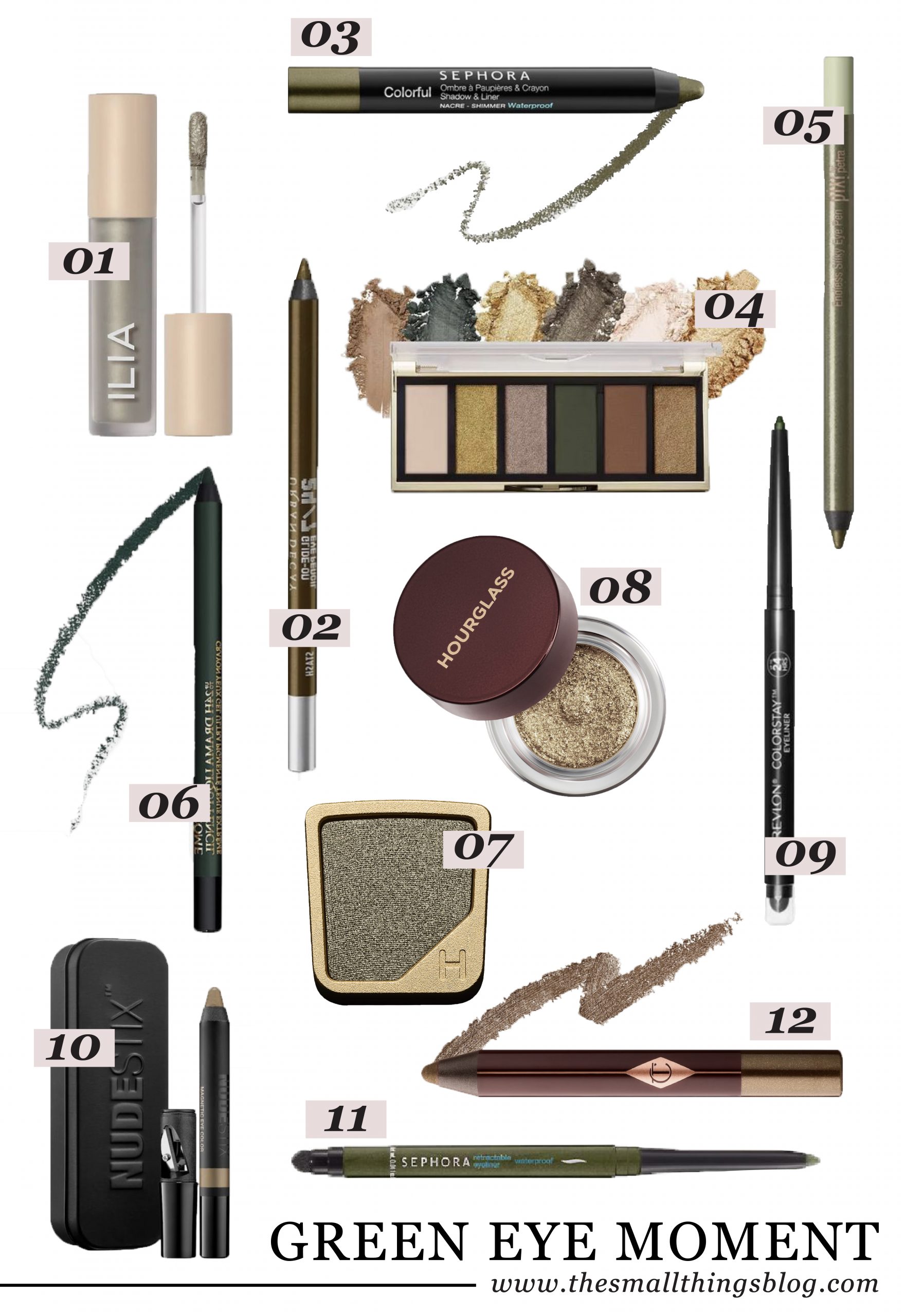 I was inspired by a beautiful green liquid eyeshadow I saw from Pixi to create an olive green eye makeup look. I cannot tell you how many messages I got about my eyes on the day I wore this look on Instagram so I'm rounding up some of the best olive green/army green eye products that I've found!
The eyeshadow I wore is admittedly quite subtle, so next on my list to try for a bolder look is the Sephora Shadow and Liner in Kaki. It looks very fun. Paired with a nude pink lip and lots of bronzer?! I can't wait to try it.
These soft, muted greens would look amazing on hazel eyes, or even rich brown eyes. I was surprised to see how well it complimented my blue eyes too!
One. Two. Three. Four. Five. Six. Seven. Eight. Nine. Ten. Eleven. Twelve.
The eye products I used in these images are Pixi by Petra EyeLift Max in olive, a tiny bit of a warm brown eyeshadow in the outer corner for depth, Urban Decay 24/7 glide on eyeliner in Stash, Lancome Lash Idole in black.
p.s. if you liked this post and are looking for a few other makeup recommendations, check out this post I shared with a few makeup essentials.