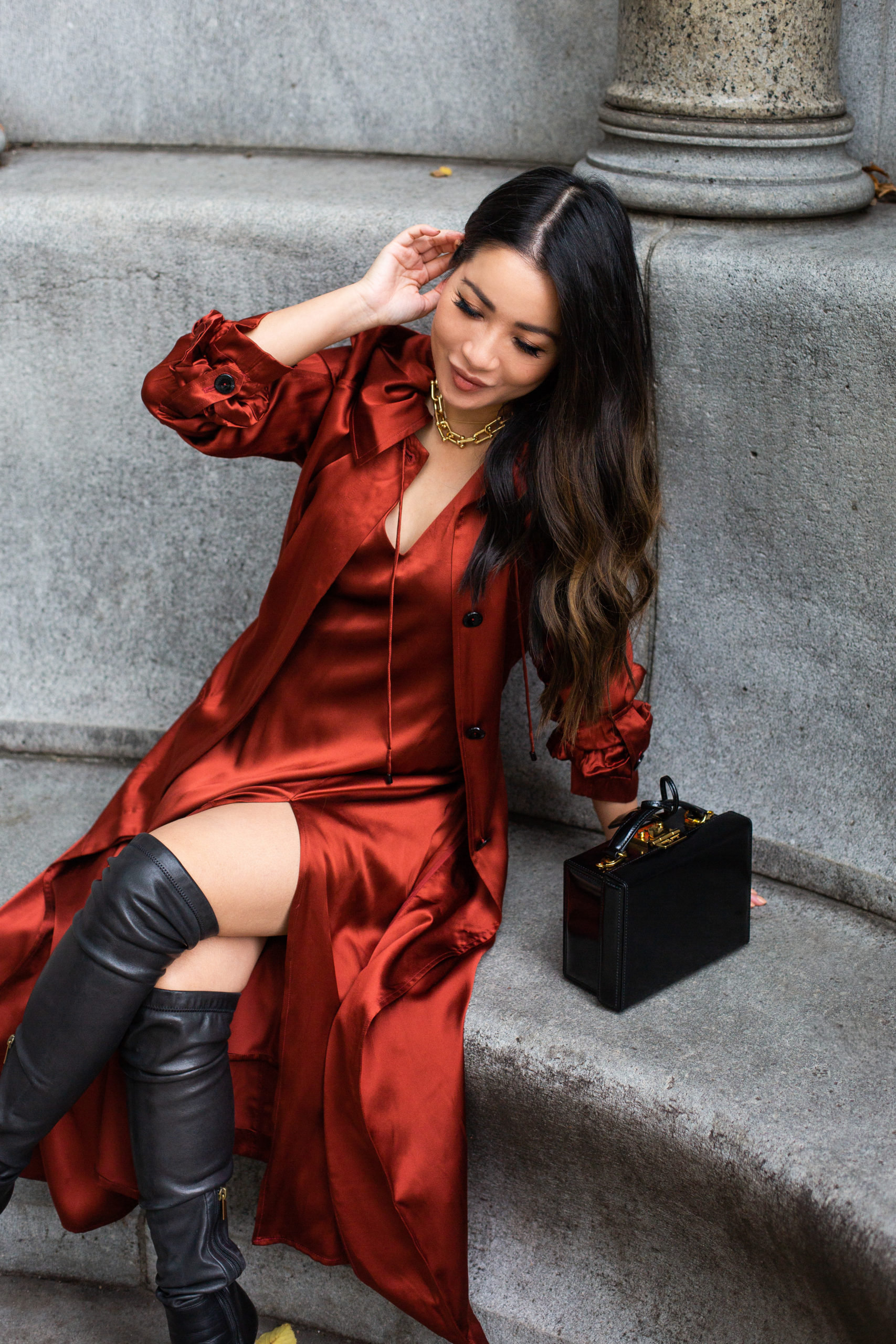 When something is too good just to be at-home wear! Feeling beautiful with this loungewear silk set around the kitties and at date night.
When I first saw this silk set, I didn't realize it was loungewear. I thought it was a silk dress and trench. After doing a little research, I realized that designer Jacques is a master of inside out – creating beautiful loungewear pieces that make you feel glamorous at home and also for all outside the home adventures. Case in point, this coat trench and slip maxi dress! Balanced, luxurious, and perfect for day and night.
Happy autumn and thank you so much for reading! Talk to you soon!
– OUTFIT –
TRENCH | Sleeping With Jacques
DRESS | Sleeping With Jacques
BAG | Mark Cross Grace bag
SHOES | Jimmy Choo (old, similar Nine West boots)
ACCESSORIES | Stone and Strand earring (love, love!)
The post Silk Loungewear Set – For Day and Night appeared first on Wendy's Lookbook.