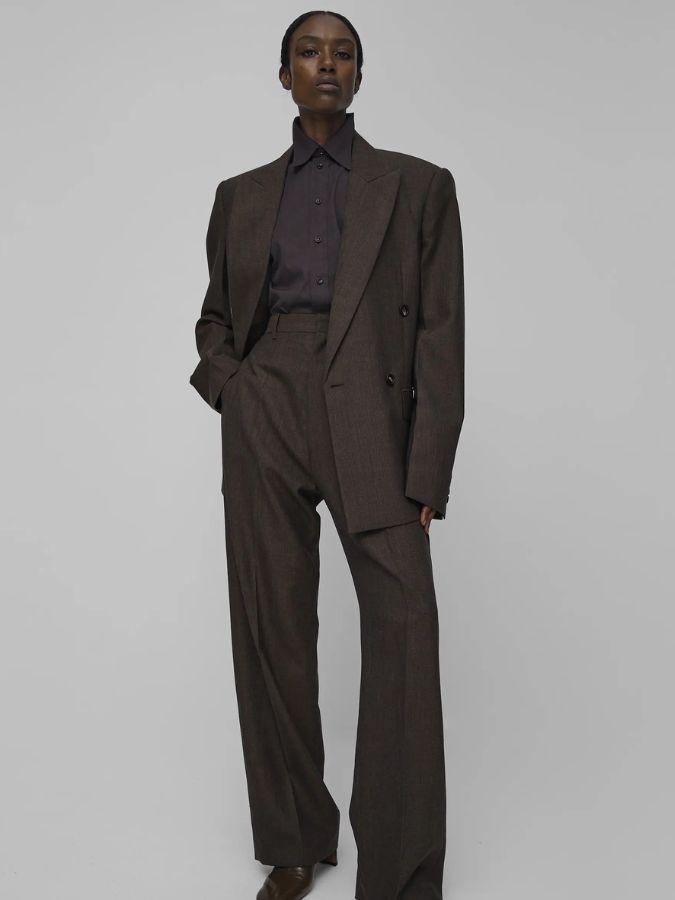 The moment we've all been waiting for has arrived. After a six year hiatus, Phoebe Philo has returned to the scene with the official launch of her eponymous brand. 
Following a ten year tenure at Celine which concluded in 2017, and was preceded by nine years at Chloé, Phoebe Philo disappeared from the fashion scene, leaving a gaping hole in her place. Beloved for the wearable silhouettes and considered cuts, her departure from the industry was severely felt by her most devoted fans. 
Now, after six years, the designer has remerged with a new collection that is rife with utilitarian designs, deconstructed garments, asymmetric cuts and supreme attention to detail. The 104 piece edit—which is soon to be proceeded by two other smaller edits, spans ready-to-wear, handbags, footwear, jewellery and accessories is available for purchase online at PhoebePhilo.com. 
Whilst tapping into some emerging trends, Philo's collection remains is as timeless as those that we came to love her for. With prices starting from £440, read on to discover to collection below. Since launching online this afternoon, many items have already sold out. Keep scrolling to see the pieces we've bookmarked (in the hope of future restocks, and a larger sizing range!).
The attachable scarf offers an elevated take on a classic leather jacket.
In my opinion, is this the perfect number of pockets.
Structured shoulder pads add balance to the silhouette.
A sleek loafer design that will never go out of style.
A turtleneck trench to shield you from the elements.
This cashmere jumper is at the top of my wish list.
The faux-fur detail is a motif that can be spotted throughout the collection.
If I could only use one bag for the rest of my life, it might be this one.
Championing neutral tones and bold design, Philo's collection experiments with asymmetric cuts.
Deep chocolate brown is a rising trend for the season ahead.
Lead Images: Courtesy of Phoebe Philo
Up Next: The Autumn/Winter 2023 Fashion Trends That Really Matter