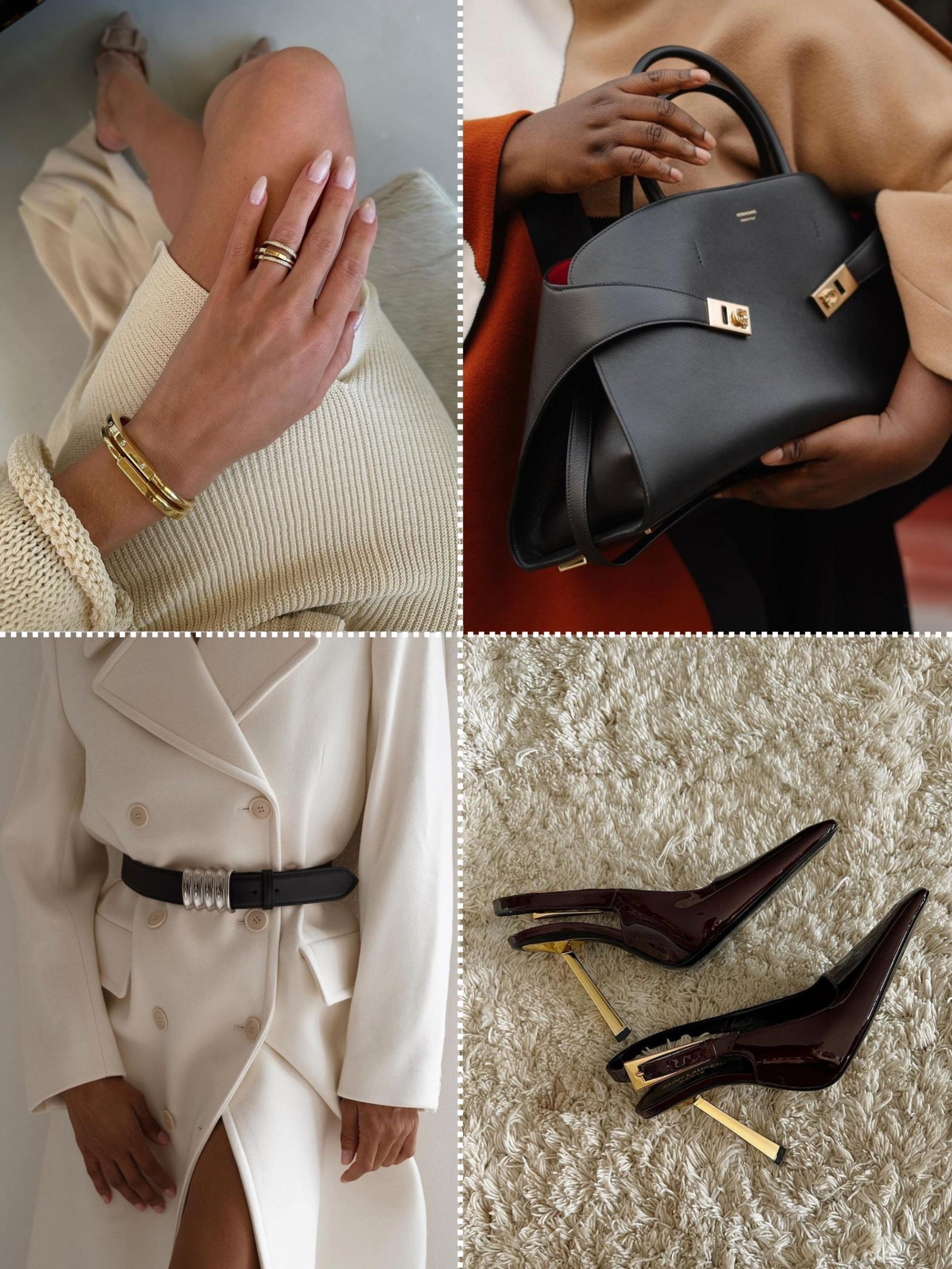 The start of a new season can often cause a lot of us to get carried away with new-in high street purchases, or distracted by refreshing our plain basics. I, however, seem to automatically switch a gear into luxury stealth mode the second the weather appears to change. That's not to say I go splashing the cash  on the latest 'It' buys; I just really try to use the start of a season as an opportunity to pause, and really think about what I want my hard-earned money to go on. Otherwise, before I know it, I will have spent more than I'd like to across the high street without really making any smart, long-term purchases. 
Winter can always feel a little tighter on the purse strings, but it's at pinch-point times like these that it's more important than ever to evaluate the long-term value and use of anything you're going to slap some cash down for—whether it's £35 or £3.5K (should you be so lucky). This is certainly a moment when it doesn't pay to buy endless amounts of trend-hitting items that provide only one season's wear, or to impulse-snag something cheaply just because you "don't have anything to wear" on a Friday night. We're all guilty of staring into our packed-out closets like they're an empty abyss, but there's always something you can restyle in one way or another—I guarantee it.
However, if your collection is missing a classic investment item or two as we head into winter, or perhaps you're starting to consider what to add to your Christmas wish list, this is where my luxury shopping edit will come in. Nothing here is a fad; instead, you'll find a list of time-honoured, evergreen items that will add a serious touch of luxury to your life for many years to come. From the ultimate camel cashmere coat (Max Mara, of course) to the leather bags and jewellery pieces fashion people are all dreaming about right now.
This list is luxury at it's finest, and even just one of these items woven into your everyday jeans and knit outfits will transform your look into something that feels incredibly elevated and polished. So, keep scrolling to see this month's most special items that scream peak luxury…
Toteme always manages to design pieces that feel incredibly luxurious but still wearable. Throw this over relaxed jeans and trainer outfits or your best party dresses to add a touch of glamour. 
This beautiful new bag has unsurprisingly already been a hit with the luxury fashion crowd. 
Saint Laurent's pointed slingbacks are the designer shoes to own for AW23, but they're also inherently timeless. 
This will always feel so polished, even paired with some simple blue jeans. 
Every editor and influencer I know has this on their dream wish list. 
There's just something deeply luxurious about a chocolate brown leather coat, don't you think?
Add this to jeans or use it to belt your favourite blazer, knitted dress or even thin wool coat at the waist for a luxurious outfit finisher. 
A pop of cream amongst a dark autumn/winter palette feels incredibly fresh. Plus you can wear it all spring and summer, too. 
Stunning—forever my coat of choice. 
A Khaite knit is a piece worth investing in. 
This has long been the perfect evening bag. 
Rosie Huntington-Whiteley made me add this to my wish list. 
If you're going to invest in a luxury cashmere jumper, Loro Piana is the ultimate. 
Party season is almost here, and Taller Marmo dresses are still the number one choice for the fashion crowd. 
Jacquie Aiche carefully restores classic vintage jewellery and timepieces like this 18kt gold Rolex. Truly unique luxury. 
There's something incredibly polished about a cream coat. 
These will level up leggings or simple knit dress outfits.
Those in the know will recognise this bag as it's been spotted on so many fashion people recently. 
Such a unique piece for party season and beyond. 
If you've been looking for that extra special jewellery piece, David Yurman's cable designs are the new styles to be seen in. 
Such a luxurious coat for under-£1000. 
The new "in the know" It bag. 
COS's latest Atelier collection, which was debuted at September's New York Fashion Week, has just landed and it's a great way to shop luxury design and fabrics at a more affordable price point. 
Practical and luxurious. 
Up next, Chic Tailoring, Flat Shoes and Elevated Coats: What Luxury Looks Like for Autumn