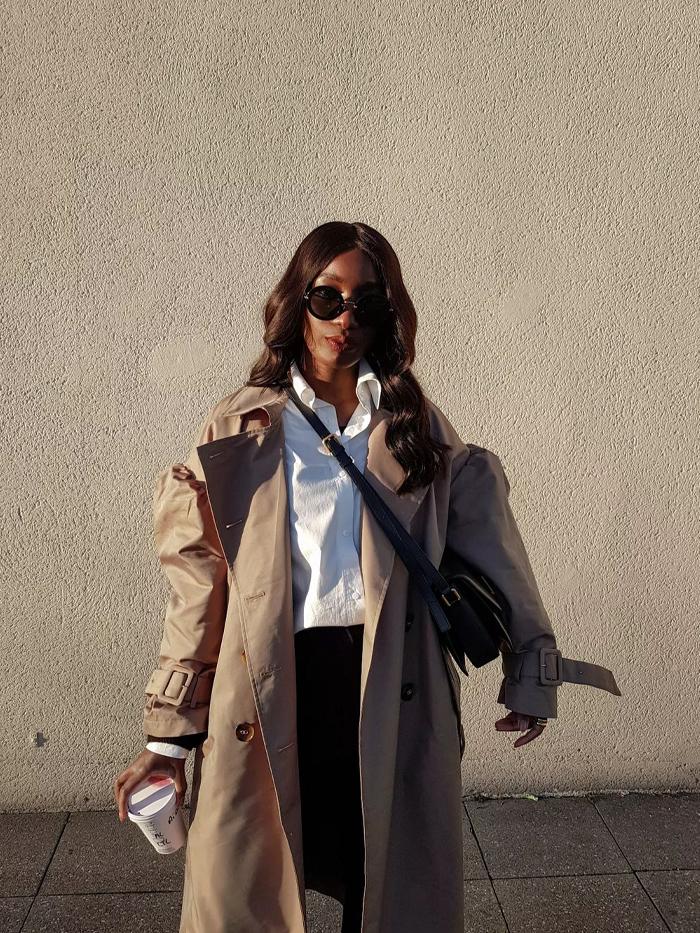 I recently took a lovely holiday to Paris. When I got back, my friends and family asked me about my favourite part of the trip. I naturally rattled off all of the delicious food I ate and the museums I visited. But I also noted my adoration for simply sitting at a cafe and watching the street style. As a lover of French style (that effortless je ne sais quoi is just so covetable), I adored seeing how Parisians dress in their day-to-day.
While the types of looks I saw ran the gamut, many of the ensembles featured effortless basics that Parisians are known for wearing to look chic. There were actually five specific styles I spotted the most on the streets of Paris. Below you'll uncover the list, along with visual inspiration. I also shopped out each of the basics in question if you're interested in adding a fresh style to your wardrobe.
Style Notes: The temperature was in the 10s for most of my time in Paris, so layering pieces were key. I saw double-breasted blazers everywhere—especially with simple tops and jeans. A blazer brings instant polish to any look.
Navy is just as versatile as black. 
The Frankie Shop knows all about epic blazers. 
Tweed textures are big for winter. 
Black blazers always feel fresh. 
For an authentic touch, look to French brands like Sézane. 
Style Notes: Skirts were incredibly popular teamed with sneakers, flats and boots. The style sort of ranged—either simple knit styles or in satin.
I'm very into this whole co-ord. 
A maxi slip skirt is high on my wish list. 
Style with knee-high boots for on colder days. 
So chic. 
Style Notes: The button-up shirt (particularly in relaxed cuts) reigned supreme in every neighborhood I visited. I noticed a plethora of classic white styles and also blue-striped silhouettes.
This COS number is a real stand out. 
This brand is dedicated to great shirts. 
I still can't believe this is under £20. 
A classic white shirt features in so many of my outfits. 
Simple, yet so effective. 
Style Notes: Given the slightly cooler temperatures when I visited Paris (especially in the morning and at night), denim jackets seemed to be a go-to choice (in addition to blazers). I noticed many looks where the jacket was buttoned all the way up—almost like an alt to a top.
The perfect wash.
The cropped design adds a directional feel. 
The dropped shoulders add a relaxed feel. 
A classic denim jacket never dates. 
I love the pocket detailing on this.
Style Notes: I saw baggy trousers and denim everywhere—styled most often with flats or sneakers.
We've heard great things about Agolde denim. 
Another stand-out style from H&M. 
The pleating on these trousers is pure perfection. 
It's all about the silhouette of this pair. 
This pair looks great with heeled ankle boots.
This story was published at an earlier time and has since been updated.
Up next, The Autumn/Winter Fashion Trends That Really Matter