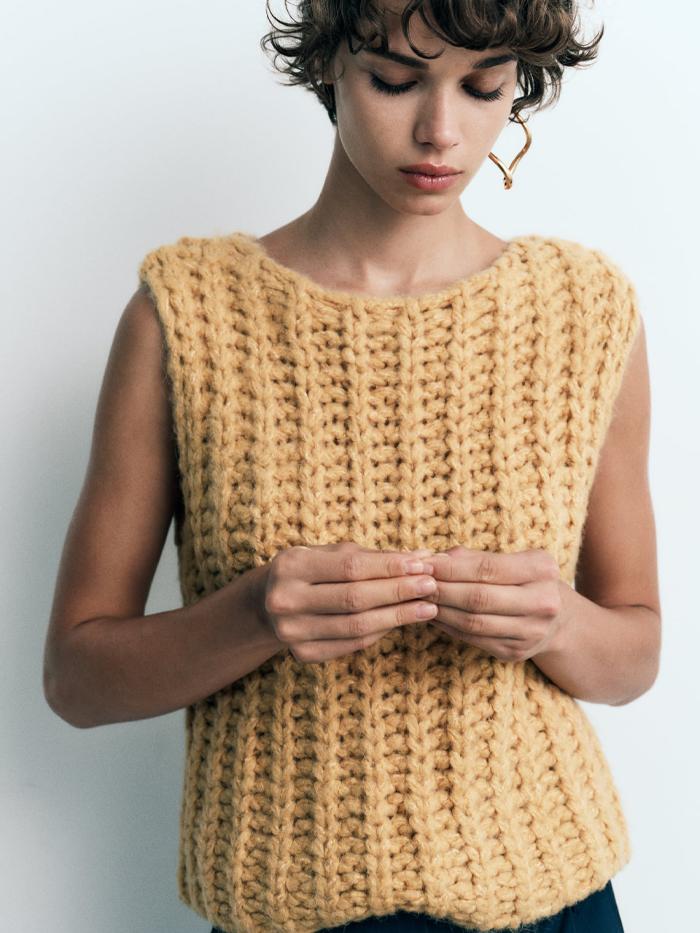 A big part of my job and drive is to take all the stress out of shopping for you, and to ensure I do just that, I make a point of filing through any and every new-in section on the regular to bring you an edit of the very best pieces. Not only does this save you copious amounts of scrolling time, but it'll also make it easy for you to identify the items you're drawn to over and over. Honing your style is the biggest time saver, after all, and the best way to do that is to see everything that's on offer and recognise patterns in the things you like and, more importantly, the things you don't. 
Aïda wears a checked Zara blazer. 
During my usual daily scrolling session, I couldn't help but notice just how good Zara is looking at the moment. In fact, it just might have the strongest offering for new season. And with Zara's track record of having more sellout It buys than any other high-street brand, I have a feeling most of these pieces won't hang around for long. 
So what are you waiting for? Keep scrolling to see what this editor thinks are the unmissable new-in Zara finds. 
This could easily be mistaken as designer. 
I daren't mention the C word (Christmas!) but if, like me, you're already thinking about party dressing, then this top is worth having on your radar.
Silver trousers aren't going anywhere people.
A modern twist on the ballet pump trend.
Practical and chic in equal measure.
This suede bowling-style bag is such a stylish way to add a pop of red to your winter wardrobe.
Okay, this entire outfit gets a yes from me, but the skirt is particularly gorgeous.
A lovely taupe hue.
I had to double check the price, but yes these really are £55!
So chic.
Another perfect evening top.
Wide-leg trousers really earn their classic item status in winter, thanks to the 100s of ways you can wear them.
I'm always drawn to a double-breasted coat.
A simple heel that will serve you well all year round.
I'd wear this blazer exactly as above.
Wear with a blazer, jumper or statement bustier.
A knitted dress will work hard for you.
This is a cross between a cardi and a coat, meaning you can wear it with just about everything in your wardrobe.
Next Up: The 9 Most Expensive-Looking Pieces on the High Street This Week
This story was originally published at an earlier date and has since been updated.