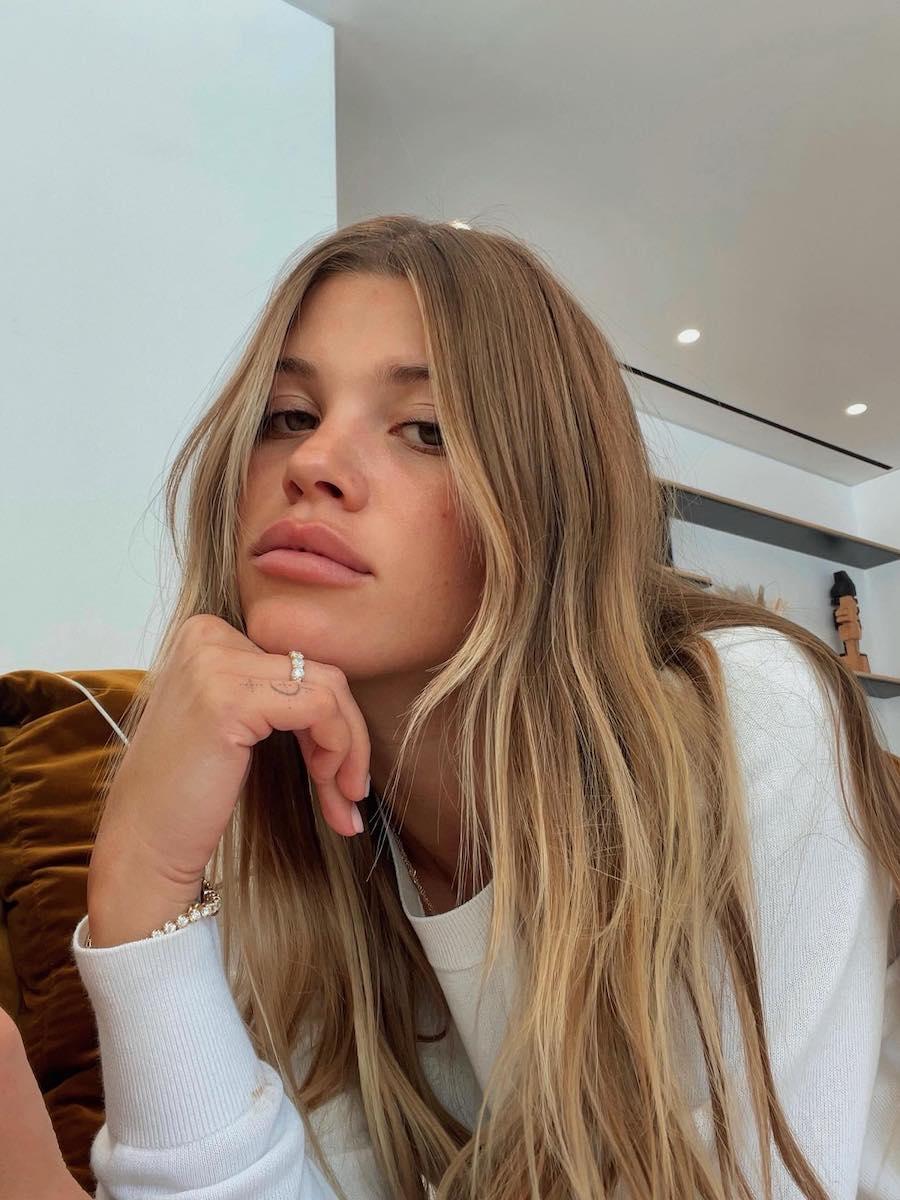 As a beauty editor, it's not a surprise that my bathroom cabinet is embarrassingly well-stocked with skincare. But during a recent edit of my overflowing stash, I noticed that one category of products was pretty much non-existent—night creams. While there was a time that I had once used them religiously, in recent years I've found myself looking past the marketing spiel and picking out evening moisturisers based on how I want my skin to look come morning. If it's texture and lines that I want to target, I'll use a retinol moisturiser, if I want to tackle pigmentation or boost glow then I'll reach for a vitamin c-infused formula, or if my skin just needs a big drink of hydration then I'll seek out hyaluronic acid or peptide creams. But, in the words of Carrie Bradshaw, I couldn't help but wonder if my skincare routine was missing a trick.
Now that I'm approaching my mid-30s, I definitely think that my evening skincare routine could be working even harder for me—and perhaps the added efficacy lies in a night cream.
"Effective night creams should contain ingredients that support the skin's recovery process," agrees Dr. Ifeoma Ejikeme MD MBChB MSc, Founder of Adonia Medical Clinic and Simple's Skin Expert. "One key ingredient to look out for is ceramides which help the skin maintain its barrier function, but ingredients like hyaluronic acid, retinol, peptides, and antioxidants are also important to aid in skin repair, hydration, and collagen production.". But is there any real difference between a night cream and a day cream, or is it just packaging? The difference, it seems, lies in the texture. "Night creams are typically richer and heavier than daytime moisturisers," explains Dr. Ejikeme. "Because of this they are particularly beneficial for those with dry or mature skin. However, there are different night creams suitable for a broad range of ages and skin types."
Ahead, I asked Dr. Ejikeme and other top skin experts to share the evening moisturisers that they genuinely recommend to create a comprehensive list of the very best night creams on the market.
A decent night cream doesn't have to break the bank, and this one is Dr. Ejikeme's top pick as a suits-all option for every skin type. "This silky, lightweight moisturiser is formulated to transform dull and tired skin while you sleep," explains Dr. Ejikeme. "It replenishes dehydrated skin and works naturally with your skin's hydration process." The result? Plump, juicy skin come morning.
For those of us that use active ingredients in our evenings skincare routine, this night cream is a great pick as it's been formulated specifically to use alongside Vitamin A (aka retinol) skincare. Dr. Alexis Granite, Consultant Dermatologist, recommends it due to its "lovely texture which is packed with ceramides to help support the skin barrier and boost hydration levels". My favourite thing about it? The relaxing, spa-like fragrance which is a combination of lavender, sweet orange oil and neroli. Dreamy.
More than just a night cream, this purse-friendly product actually doubles as an overnight sleep mask for an intensive dose of moisture.  "It combines raspberry extract and niacinamide to help reduce inflammation, and can be left on overnight or rinsed away after 15 minutes," explains Dr. Marisa Garshick, Certified Dermatologist and Skin Proud Consultant. "I love that it nourishes and hydrates the skin while also using antioxidants to protect the skin from free radical damage."
Time and time again, CeraVe comes out on top as one of the skincare brands that skin experts and dermatologists swear by. And as the cheapest night cream on the list—it's only a fiver—I would say it's a great place to start. Dr. Ejikeme particularly rates this for very young or very dry skin looking for a rich night cream. "It contains ceramides, niacinamide and slow-release technology for hydration that lasts," says Dr. Ejikeme.
A lot of retinol serums and topical treatments can be intensely drying, but iS Clinical has come up trumps with this night cream which delivers all of those regenerating skin benefits alongside moisturising technology. "It possesses the attributes of an anti-ageing powerhouse, like all retinoids do, but it also offers the added advantage of safeguarding skin well-being and enhancing moisture levels," explains Dr. Charlene Dehaven, Clinical Director at iS Clinical. "And all while avoiding the typical retinoid drawbacks such as dryness, irritation, and redness."
Now that I'm in my 30s, I've definitely noticed that my skin is losing some of its natural bounce and firmness, but this line from Caudalie is designed to help restore some of that. "It's a lightweight night cream with the antioxidant Resveratol to combat skin-damaging free radicals, alongside hyaluronic acid and plant-derived collagen boosters to smooth and firm skin overnight," explains Dr. Granite.
This is a really hardworking night cream that uses a complex blend of ingredients to exfoliate skin for a fresher, brighter complexion when you wake. "It's a hard hitter for the nocturnal hours," says Kelly Saynor, Clinical Director at The Perfect Peel. "Glycolic, salicylic and lactic remove dead skin cells, unclog pores, and promote cellular turnover for  radiant appearance, and the combination of azelaic acid, 3-O-ethyl ascorbic acid, tranexamic acid and kojic acids work together to even out skin tone, diminish the appearance of dark spots, and provide a more luminous complexion." There are tons more impressive ingredients as well, but the main takeaway is that this is the best night cream if you're after something that will provide near-immediate results. 
Technically speaking, this isn't marketed as a night cream, but Dr. Garshick thinks the impressive ingredients list means it doubles as a great evening moisturisers. "It's a gel-cream that a combination of waterlocking fusion technology, niacinamide, and a biopeptide complex to offer deep hydration while improving the appearance of skin tone and texture," says Dr. Garshick. "It's lightweight, absorbs easily without feeling heavy or greasy. And it is fragrance-free making it a great option for those with dry skin."
This is Dr. Ejikeme "splurge option" if you're after a night cream to really pamper yourself with. "This cream is enriched with barrier-supporting ingredients and is also an experience with aromachology," says Dr. Ejikeme. It has a sumptuous texture and is infused with vitamins, kelp, and sunflower and eucalyptus oils for a truly spa-like experince. 
Combination skin? This is the night cream for you. "It works well as a night cream as it's super hydrating and balances the skin's moisture barrier function," says Caroline Ross – Head of Spa at Bramley. "Active ingredients including cloudberry oil, which is rich in vitamin C, and ferulic acid work to stimulate cell turnover to repair and regenerate skin while Hyaluronic acid also gives an intense hydration boost and enhances skin plumpness." Up Next: The Cult Moisturisers Rosie HW, Victoria Beckham and J.Lo Actually Use.