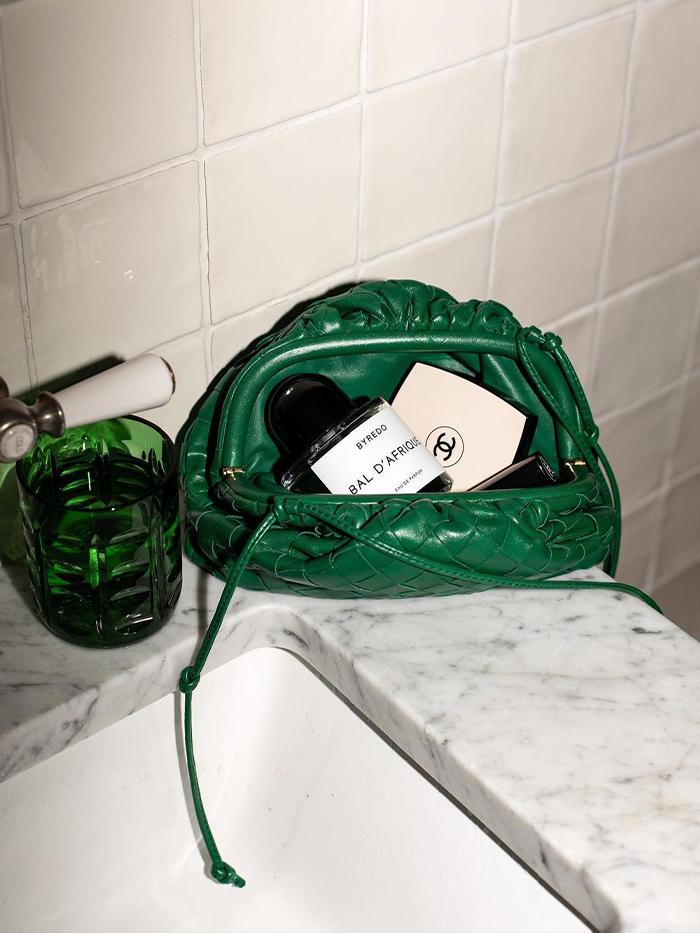 If you're anything like me, you might find Black Friday (and the whole Cyber month, let's be honest) a *little* overwhelming. Navigating the best Black Friday deals that are cropping up left, right and centre can make it hard to know whether a deal is really a good deal when they land in your inbox. With so many beauty brands offering deals now, it can be hard to decipher what the best Black Friday beauty deals really are. To save you from the incessant influx of deals bombarding your inbox right now, I've taken one for the team and sussed out the best Black Friday and Cyber Monday beauty deals to be had in 2023.
We're seeing Black Friday deals start earlier each year, so some beauty discounts are already live. Officially, however, Black Friday starts on the 24th November this year, with Cyber Monday falling on the 27th November. Our editors have been busy compiling the best Black Friday deals, whether it be Black Friday high street deals or Christmas beauty gifts.
First things first, there are things to consider when we're buying new products. Let's be honest; the beauty industry encourages us to buy more and more. And it can be tempting to go overboard when the latest hair tools or LED face mask goes on sale. But as a beauty editor I try to advise people to buy less, especially around this time of the year. In light of Black Friday this might be controversial thing to say, I encourage everyone to make considered purchases and buy into products that are suited to them and their needs. Because buyer's remorse is real, and no one wants to be left with an expensive serum that doesn't work for them, right?
That being said, Black Friday and Cyber Monday are the times to strike if you've had your eye on a new beauty product, now is the time to add to your basket. Below, I've rounded up the best beauty brands and products that I hope will end up in the sales, as well as the best Black Friday beauty sales of 2023 to shop right now.
– John Lewis & Partners has already kicked off Black Friday with up to 20% off across beauty . Read our guide to the best John Lewis beauty deals.
– Sephora has up to 33% off beauty products, including 25% off the Dyson Corrale Hair Straighteners.
– GHD has up to 25% off its hair tools, including the newest Duet Style tool.
– Foreo has a £130 discount on its Bear microcurrent device, and up to 50% off beauty tools.
Now that Sephora has finally landed in the UK, it's become one of my favourite places to shop for beauty. And you can bet that my jaw dropped when I saw that Sephora has up to 33% off in the Black Friday sales right now, including a huge 25% off discount on the Dyson Corrale Hair Straighteners. Tempted? Read our review on Dyson's hair straighteners here.
Okay, this is such a great deal. Foreo's microcurrent device (which targets the facial muscles to lift and tone) is on sale with a £130 saving. Team Who What Wear recently put microcurrent devices to the test and this came out as one of the best ones to give you a snatched effect. You'll also find Foreo deals up to 50% off on its website.
John Lewis & Partners has 20% off on selected makeup, skincare and fragrance, including this TikTok viral lip oil from Dior. They tend to sell out fast, so now is the time to get one at 20% off if you want to stock up. What's more, John Lewis & Partners also has big discounts on brands that are usually never reduced, such as Hourglass, La Mer, Tom Ford and Charlotte Tilbury too.
FaceGym has kicked off Black Friday early too, with up to 30% off all kits and up to 25% off tools and skincare with code BLACKFRIDAY25. One of my favourite FaceGym tools, the Brightening Active Roller happens to be included in the sale. As you roll in across the skin, the tiny needles disperse on contact, brightening pigmentation, smoothing skin texture and giving your complexion an unbelievable glow—perfect skin prep for the party season.
Price shown is member price.  Right now, Beauty Pie is starting Black Friday early, launching an LED mask at an exclusive price for members at just £99 (normally £250)—a serious steal for a beauty gadget like this. I don't expect this one to hang around for long, so move fast if you want in. There is also a deal for new members who can get £20 off when you spend £60 with code 20OFF, running between the 17th-27th November.
Black Friday is the prime time to invest in hair tools, and GHD's Duet Style Hot Air Styler in on sale for the first time, with a 10% saving. Read our full review on this game-changing hair styler that takes your hair from wet to straight in one step. You'll also find up to 25% off many other GHD hair tools for Black Friday, so now is the time to buy.
If you're shopping for Christmas presents, you cannot go wrong with Charlotte Tilbury for gifting, and the brand has 30% off selected gifts right now. The brand is well known for creating great Christmas gift sets around this time of year. The Refillable Quick & Easy Makeup Kit is ideal for 
Right now, The Body Shop has an exclusive Black Friday early access discount for 25% off everything when you sign up to its Love Your Body Club. Plus, there are also huge savings on products, such as this matcha face mask which has a huge 75% saving.
Because we all know someone who deserves a little self care, right? Neom has 25% off when you buy three or more selected feel-good favourites when you used the code DELIGHT. I have my eye on this scent diffuser to unwind in the evenings.
Laneige's Lip Sleeping Mask has become my go-to lip balm in winter. I've tried a couple of the flavours (the mango one? To die for) so next on my list is this chocolate flavoured one for winter. It has 15% off on Beauty Bay right now.
Elemis has also started Black Friday early with 25% off with code CYBERTREAT and a free gift worth over £120. My personal choice would be to stock up on this Elemis cleansing balm, which has become somewhat of a modern icon at removing makeup. It's my desert-island beauty product which leaves the most beautiful glow on the skin after using. I stock up on a few in Black Friday every year. 
Face The Future is also on my list to stock up on skincare during the Black Friday sales. No deals have been announced yet. However, it's my secret place to buy SkinCeutical's iconic C E Ferulic serum. I've never seen such a big discount on this super serum than at Face The Future, where you can save a whopping £55. This serum really is worth the hype and is loved by beauty editors and skincare lovers because it really works. It brightens pigmentation, boosts collagen and makes your skin glow.
Byredo is yet to announce its Black Friday deals for 2023, however, in previous years it has offered a free miniature scented candle with each order. In the meantime, I'm bookmarking this incredible discovery set which I've told the entire Who What Wear UK team about. It contains contains 24 x2ml vials of Byredo's most-loved scents, and it comes with a £200 voucher to spend on any 100ml bottle once you have found your favourite. This is a no-brainer if you're thinking of buying a full-sized bottle anyway, and you'll have plenty of handbag fragrances for on-the-go top-ups. It makes an incredible gift for a fragrance fanatic too.
One brand I'm hoping to see in the Black Friday sales is Merit Beauty. It has become my go-to makeup brand for chic yet effortless makeup kits that give you a pulled-together look in under 10 minutes. I have my eyes on the limited edition Le Gloss Set, which houses both classics and new exclusives, including the Brow 1980 Volumizing Pomade in Neutral, the new Signature Lip Sheer Lip Liner in Bespoke, Solo Shadow Sheen Eye Color in Glacé, the Great Skin Instant Glow Serum and the Clean Lash Lengthening Tubing Mascara in Perfect Black. 
Now, Diptyque doesn't usually run Black Friday discounts. However, the brand has previously released a limited edition vessel of its iconic Baies candle in recent years. On Diptyque's website, there is currently a free gift with purchases over £220 (which includes two miniature candles and a travel-sized perfume) so if you're planning some festive shopping, you can bag yourself a scented present too. I have my eyes on the seasonal edition of L'Eau Papier, Diptyque's latest scent, which is bound to get you compliments year-round.
I'm needing to top up on my favourite Tan Luxe tanning drops, and I'm holding out for a discount on Black Friday. These are by far the best tanning drops I've tried for a realistic healthy glow, and they come in both light-medium or medium-dark to suit your desired result.
Kiehl's is loved for its great skincare, especially its Ultra facial Cream. I've bookmarked this just in case any Black Friday deals crop up for 2023.
Another brand I'm hoping to see in the Black Friday beauty deals this year is Medik8. The whole Who What Wear UK team is obsessed with the Crystal Retinal (a Who What Wear Next in Beauty Award Winner, FYI) This retinal is amazing for addressing skin pigmentation, acne, fine lines and wrinkles and sun damage.
I have my eyes set on a new fragrance, and Creed' Carmina is top of my list. I'm yet to own a Creed fragrance in my collection, so I'm keeping my fingers crossed for a Black Friday deal.
Up Next, These 47 Holy-Grail Beauty Gifts Come With Our Editors' Seal of Approval