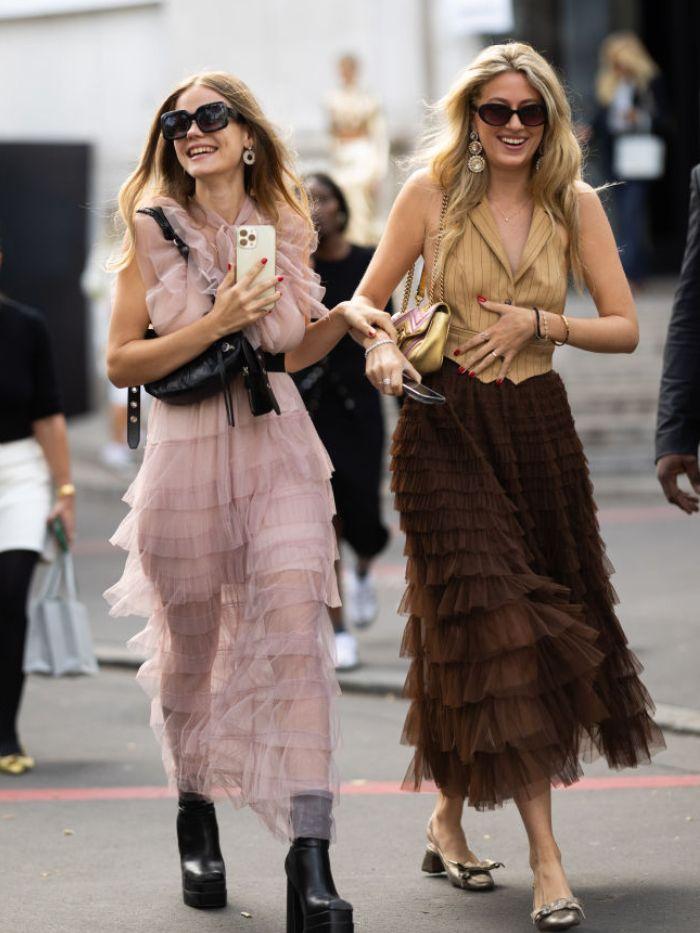 If I've learned anything in my role as Who What Wear UK's shopping editor, it's the virtue of a good accessory. No matter how much time I spend searching for the perfect coat, flattering tailoring, versatile dresses or cosy knitwear, it's invariably the accessories that really bring an outfit to life, and as someone with a penchant for bags in particular, I'm always on the look out for outfit-elevating styles that are really worth your hard earned money. Interesting then, that lately there is one bag in particular that has been doing the rounds on the street style circuit, and reaffirming its status as a certified icon. That's right, it isn't a brand new It bag, it's one you already know and love. 
While the runways tried to convince us that the only bag trends that would matter this year are supersized XXL totes vs micro, slimline baguettes, the truth is, we all just want a practical, everyday bag big enough for all our our essentials but small enough to not have to lug around. It was only a matter of time then before simple shoulder bags started cropping up again, and everywhere I looked the same heritage style was tucked under the arms of influencers and editors everywhere, convincing me that the Gucci Marmont bag is back for good (that is, if it ever left). 
The perfect "throw-on-and-go" size. 
I love this mini bag for evening outfits. 
Cream and gold is always such a luxe pairing.
This shade of blush is surprisingly versatile.
Introducing the top-handle gives us a whole new way to carry it.
Small but mighty.
Barbiecore, eat your heart out.
Such a fun jewel tone! 
There's something sumptuous about black velvet. 
Ideal for the days when you're travelling light.
This feels like the perfect example of Alessandro Michele's legacy.
The fluffy finish is perfect for autumn/winter.
Oh, and it comes in candyfloss pink too.
The half-moon shapes are so elegant.
There's no ignoring a statement style like this.
Just look at that intricate handiwork. 
A crystal logo? Take my money already! 
Effortlessly cool.
This would look so good on an all white outfit.
I'm convinced that postbox red always looks expensive.
Up Next, The Capsule Handbag Collection I'm Curating in My 30s