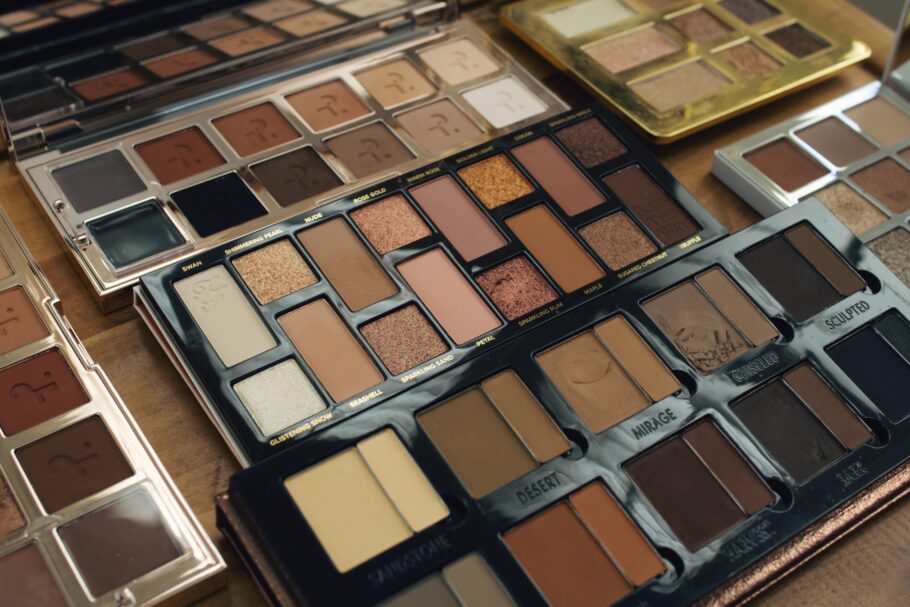 Eyeshadow palettes are better than ever with high performing shades, combinations of shimmery finishes and matte basics, and even an inclusion of creams! These are a few palettes I have and love. Read why I like them in the caption below each photo.
I believe this Too Faced Natural Eyes palette is the oldest of the bunch. It's one of those palettes I just cannot get rid of. I love the soft browns and the darker shades for the times I'm doing a more dramatic eye look. "Cashmere bunny" and "Strip poker" are my favorite shades from this palette.
Another Too Faced palette I like is the Born This Way Natural Nudes palette. This has more shimmer options but still includes some great basic matte shades. 'Nude" and "Cocoa" together on the eye make a beautiful natural look. "Glistening Snow" right on the center of your lid adds the prettiest pop!
Patrick Ta Major Dimension III palette is full of matte shades that are truly universally flattering. You've got a mix of warms and cools, and even two cream shades on the end for a base or eyeliner. The shades are pigmented and rich, this palette is truly luxurious.
This Danessa Myricks Groundwork: Defining Neutrals palette is so unique. The formula is like a velvety cream that can be used on eyes, brows, or anywhere else you are adding definition. The lighter neutral shades are my preference, on this palette.
Patrick Ta Major Dimensions is a beautiful palette. The 50/50 mix of shimmers and mattes make for a lot of options, and it has the two cream shades on the end of the palette as well. These are a touch warm for my personal preference, but it's still a beautiful palette!
Last but certainly not least is the Makeup By Mario Ethereal Eyes Palette. Of the group, this is my favorite at the moment. I love the matte shades, love the shimmer options, and find that the size of this palette is easy to work with. The color pay off is beautiful and something about these shadows makes the eye look dimensional and eye-catching.
Do you have any of these palettes? They are all beautiful and offer different options based on what your eyeshadow preferences are, and I really don't think you can go wrong with any of them.
The post Eye-catching Eyeshadow Palettes first appeared on The Small Things Blog.