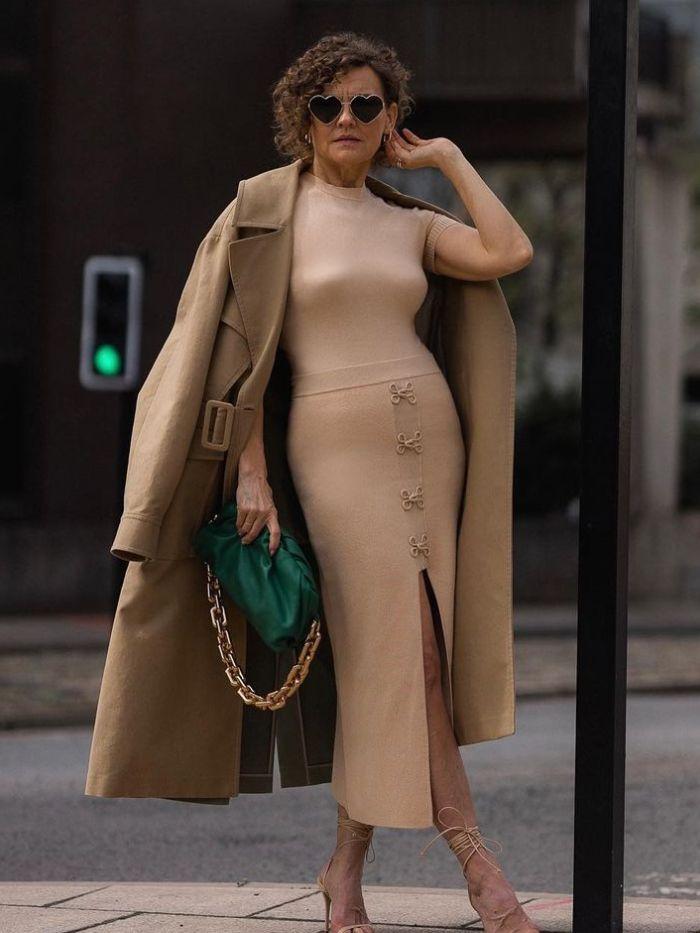 It's no secret that everyone is obsessed with bob hairstyles right now, and I'm definitely one of those people. I'm so obsessed in fact, that I'm seriously considering cutting off all my hair and going short for winter. I was on the phone to my mum the other day, filling her in about my plan to get the chop, and she replied that she would also like to try a bob, but that she wasn't sure if she could pull it off at her age—her words, not mine! Well, this beauty editor happens to truly believe that age means nothing, especially when it comes to your hair. Whether you're 5 or 50 years old, you can wear your hair however you want, and there should be absolutely no stopping you from trying out the latest trends—hair related or otherwise. 
In order to convince my mum that she should give a bob hairstyle a go, I thought I would round up some of the chicest women I know who are over 50 and absolutely rocking their short hair. From Anna Wintour's signature blunt cut to Helen Mirren's wavy, textured bob, there are so many different ways to wear a bob, and after writing this, even I'm struggling to decide which one I love the most. So, without further ado, keep on scrolling to see some of the best bob haircuts on women over 50. Whilst you're browsing, remember that age is just a number, and if you see a haircut that you like, then go for it!
Bobs don't have to be symmetrical. Halle Berry's asymmetrical, curly style looks so glamourous.
The middle part and curved edges of this bob give it a chic finish.
If you didn't know, side partings are back, and it seems that Cate Blanchett is a fan.
I predict that curly and wavy bobs are going to be huge this winter.
That being said, you can never go wrong with a smooth, sleek style.
Another stunning asymmetrical bob haircut.
Want to elevate your bob this season? Add some layers and a wispy fringe like Jane Fonda.
I love the subtle balayage on Regina Hall's brunette bob. 
I mean, it doesn't get much more iconic than this.
So, so elegant.
Remember when Kris Jenner debuted a bob hairstyle for the 2022 Met Gala? I loved this whole look.
It's easy to re-create Michelle Obama's loose waves. Use a small curling tong to add some movement. 
A sharp bob paired with a blunt fringe looks so sophisticated. 
I'm telling you, wavy bobs are in.
This bob hairstyle might look simple, but it's absolutely timeless. 
This is giving me all of the French-girl vibes.
I think I'm going to take this picture to my hairdresser when I finally get the chop.
A good hair day always starts with a thorough wash, and this shampoo will do exactly that.
Once your hair is dry, add some loose waves to your bob with this BaByliss curling tong.
If you're blessed with naturally curly or wavy hair, help define your curls with a gel-cream. Simply apply a small amount to towel-dried hair before styling. 
If you prefer a smooth, sleek look, a blowdry brush will be your new best friend.
Add some shine spray for a healthy, glossy finish.
Next Up: 11 Short Curly Hairstyles That Will Make You Want to Book a Haircut