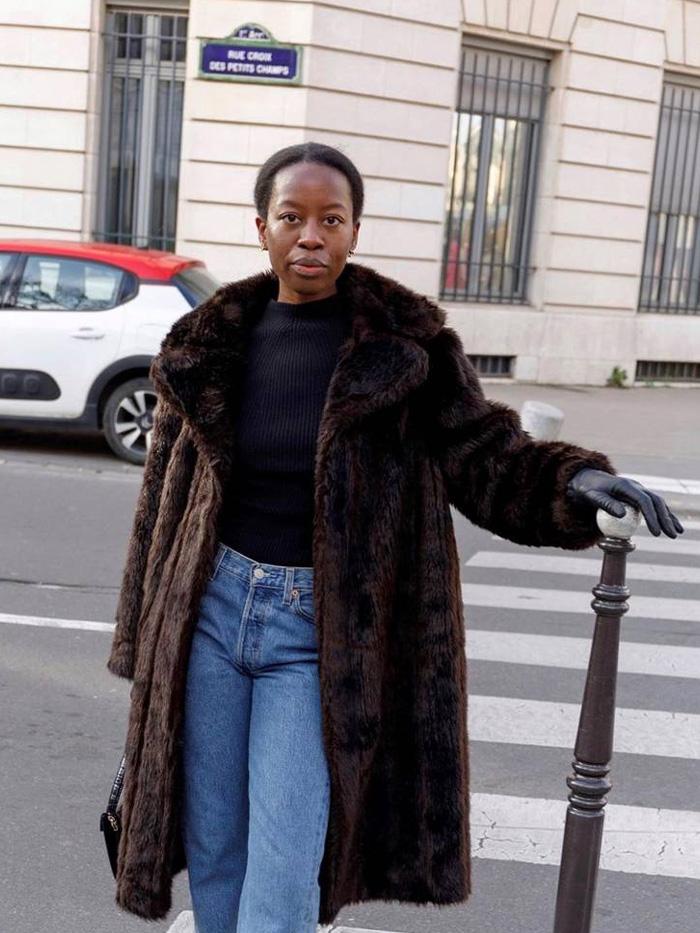 You might wish to remain in denial, but winter is coming, and as the saying goes, if you fail to prepare, then you need to be prepared to fail. You can apply this sentiment to many things in life, and your wardrobe is undoubtedly one of them. Before you know it, temperatures will plummet to single digits, and the last thing you want is to be caught out when they do. This is why I've taken time out to assemble an edit of non-negotiable and totally classic winter basics for you, to ensure you're well and truly ready for the colder months. 
When it comes to a winning marriage of chic and cosy, nothing beats these classic winter basics. Sure, you might already have some of these pieces hanging in your closet or lurking in your drawers, but that's the beauty of basics—they're timeless and generally things you'd never consider parting with. However, I'm willing to bet there are some gaps in your winter clothing collection—even I have some in mine. As such, I've outlined every need-to-own essential for you, along with some chic shopping options, too. 
From the versatile coat everyone should own to the undergarment that proves vital to my outfits, scroll on to see the 11 classic winter basics you need this season. 
Style Notes: No coat is quite as classy as a camel coat. I've had a couple of great ones over the years, but my current option is on its last legs. Again, I'm preparing for the inevitable by investing in a new style ahead of winter. 
Style Notes: Two of my favourite words in fashion are "cable-knit" and "cardigan." Put them together and what do you get? A classic winter basic you can wear with everything from printed midi dresses to jeans. And I'm not fussy, so I'd take a jumper, too.
Style Notes: Not only do knitted dresses look elegant on just about everyone, but they're also a dab hand at keeping your body temperature high on days when the weather is anything but. Wear with trainers, chunky boots and knee-highs.
Style Notes: Knee-high boots are always on the winter style agenda, but this year, they're more prevalent than ever, which is intrinsically linked to our need to feel dressed up again. Make like Emmanuelle Koffi, and wear yours with shorter hemlines for a cool outfit balance. 
Style Notes: It's no secret that a black jumper goes with, well, anything. A classic winter basic, the knit piece has become a go-to option for fashion lovers everywhere when they're in a pickle about what to wear. Jeans, A-line skirts, leather shorts, sleeveless dresses—it works with them all. 
Style Notes: Okay, so jeans are a year-round staple, but wide-leg jeans are the denim style I always reach for in the winter months. Why? The wider leg means I can wear them over even the chunkiest of boots. 
Style Notes: A few years ago, the puffer jacket probably wouldn't have made this list, but it absolutely deserves its place here now. Having ruled the outerwear scene for the past three winters, the practical jacket is essential for anyone who feels even the slightest breeze (like me). 
Style Notes: Again, leather can be worn all year, but I always think it suits the winter months down to a T. The heavier fabric will keep you warmer when you're out and about but will also look elevated enough for drinks and dinners out. Though it would make this edit in any guise, I always find myself drawn to leather skirts. 
Style Notes: Don't forget your woollies! You've assembled the perfect winter outfit, so the last thing you want to do is let it down by lacking in core accessories. Cue Monikh Dale's thick beanie and some gloves. 
Style Notes: When the weather turns, wool trousers will be your best friend. Not only are they super comfy, but they also look incredibly polished, meaning you can wear them at the weekend and to work. Win win!
Next Up: We're Shopping Experts—These Are the Buys Our Editors Really Rate for Winter
Style Notes: When it comes to handbags in winter, I think the more practical, the better. A hands-free crossbody means you can keep your hands toasty in your gloves or pockets.