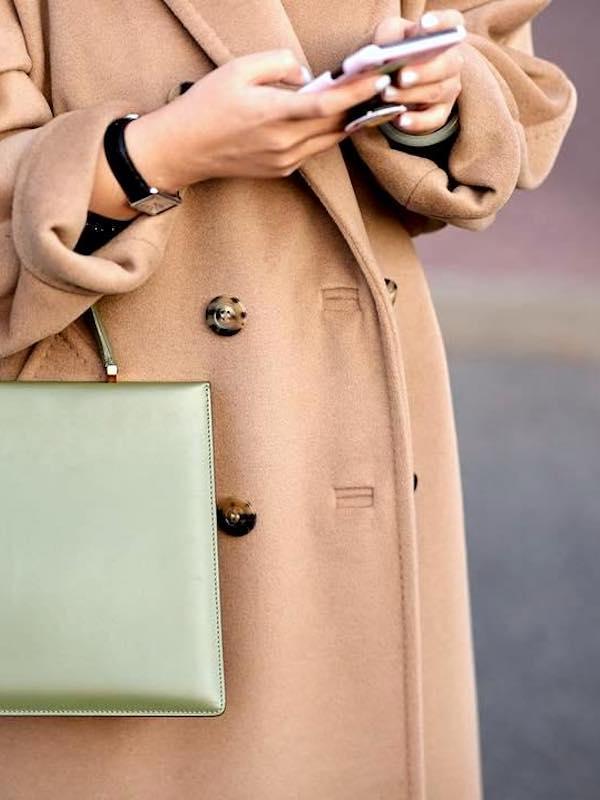 Is it just us, or do the winters seem to be getting colder and colder? It gets so frosty outside that sometimes we want to throw all our cares out the window and just run around in one of those head-to-toe puffer coats. For that very reason, we're delighted to report that there's one coat style you can rely on to keep you warm on those frigid days: the long wool coat.
At first thought, you may think this is quite the investment piece, but the style has come a long way, and there are now great options no matter your budget. Our editors went to great lengths (no pun intended) to find you the most fashionable long wool coats online. We may or may not have scooped up a coat of our own—just a danger of the job.
The beauty of this coat style is that you can wear it with just about every outfit. If you're going casual, throw it over a sweater, jeans, and cool trainers. More polished? Try a long wool coat over a tailored blazer, a classic sweater, culottes, and ankle boots. The sky really is the limit here. Keep reading to shop our editors' top picks for the best long wool coats of the season. Your cold legs will thank you.
I'm obsessed with the micro houndstooth effect. 
This might just be the best winter coat that I've ever seen.
I've heard so many great things about Rails coats.
Scarf coats are a fashion person favourite. 
A great color to wear against a snowy backdrop.
Cosy and cool.
The oversize look is for me.
There's something about Burgundy that feels so expensive. 
It's the hourglass shape for me.
The oversized lapels are very good here.
The perfect shade of taupe.
A chic coat for under £70? It's a no-brainer. 
Long coats with mini skirts will never get old.
I'm dreaming about this coat.
The perfect stepping stone between a trench coat and a wool coat.
It's plaid season.
Dark grey is my favorite.
I'll be dreaming about this coat until it's mine.
Strong shoulders always make a good impression.
My favourite shade of green. 
I love a tied coat.
Pinstripes are a great way to spice up your collection.
Toteme girl love their wool coat.
This one has all the bells and whistles.
There's no denying the brilliance of Raey. 
Best when paired with a Canadian tuxedo. Up next, 25 Stunning Pieces I'm Eyeing That Are Peak Luxury