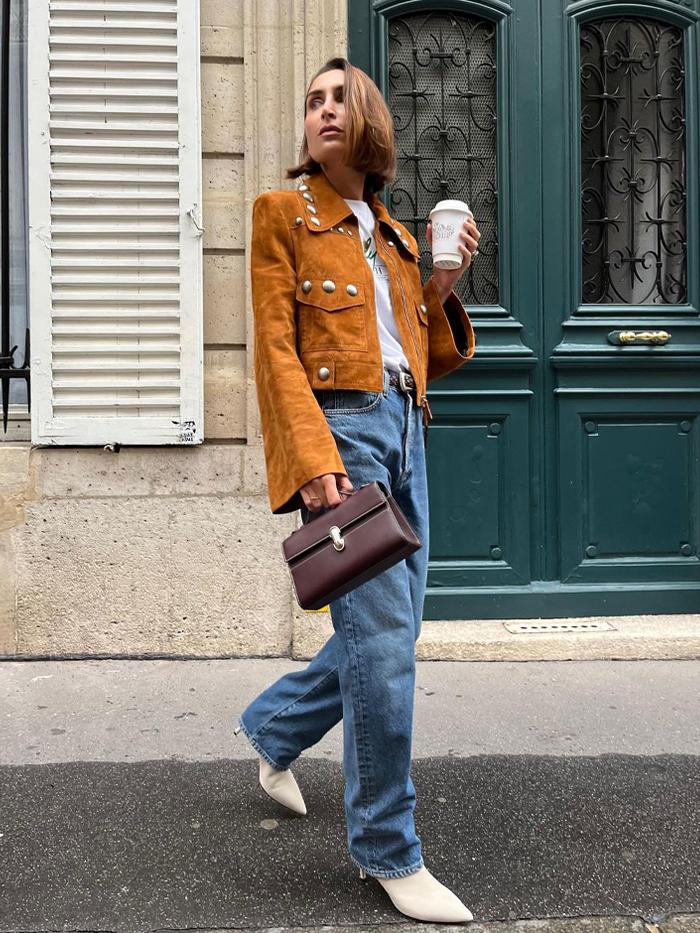 You might not have heard of Savette yet, but trust us when we say it is, unequivocally, the handbag brand to watch right now. Amy Zurek started working on Savette three years ago—though she is certainly no stranger to designing cult bags. Having worked with Coach, The Row and, most recently, Khaite, Zurek's ability to create covetable arm candy is imitable. Now, she's channelling her energy and apparent Midas touch into her own label. 
Sharing its moniker with her mother's maiden name, Zurek's vision for Savette was simple: to create handbags that stand the test of time and have appeal well beyond a season or movement—something to be passed on from generation to generation. The collection, which currently cross-body, shoulder and bucket bags, certainly realises this vision. The handbags are quiet but far from unassuming. Their sculptural silhouettes are sleek beyond measure, but the addition of adjustable straps gives them practical flair. Unlike untouchable pieces housed in art galleries, Savette handbags are art in motion, designed to be used day-to-day.
When the brand first touched down on Net-a-Porter, senior market editor Libby Page had this to say about the shopping behemoth's latest recruit: "New York brand Savette debuted their luxury handbag collection, and we envisage they will be a highlight for us this season. All Savette pieces are produced in Italy, bringing together the traditional artisanal leathercraft and modernist sculptural forms. A year in the making, the first collection has an overall refined aesthetic. Our favourite is the multifunctional box bag in tan—she has modernised this classic handbag shape and made it suitable for any occasion."
Now in 2023, Savette has expanded its collection from its initial three styles, but the brand's modern attitude to design remains unchanged. With a Savette bag on your arm—an accessory that's both functional and beautiful—you needn't sacrifice either. Commit the name to memory, and then scroll below to see the full Savette handbag collection.
A micro masterpiece.
This boxy shape is really chic.
One for every season.
It also comes in suede.
The gold-toned hardware makes it feel even more classic.
An everyday accessory.
The textured finish on this one will wear really well.
There are versions for those who prefer a lighter palette, too.
For nights out in the city.
Just beautiful.
Minimalists, look no further for your dream bucket bag.
This story was published at an earlier time and has since been updated.
Next Up: This Bag Is Pure Luxury, but I Genuinely Think It's Worth the Investment