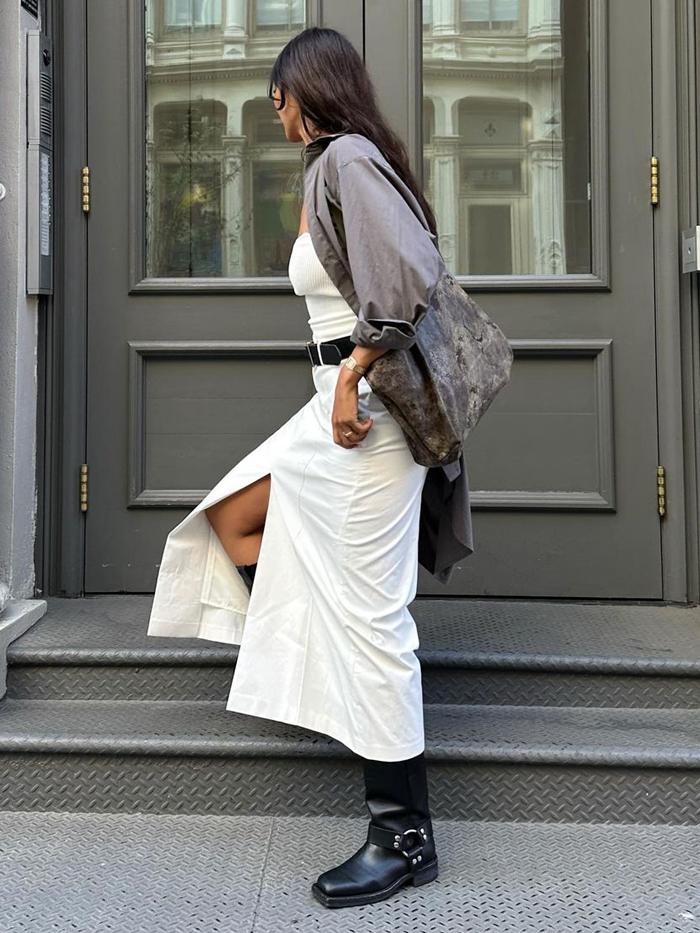 It's my job to spot new shoe trends so, now that the weather has taken a chilly turn, I thought now might be the perfect time to turn our attention to winter 2023's shoe trends. If you've found yourself here, I imagine this is a subject of particular interest, and you'll likely be searching for footwear suggestions that go beyond the shoe staples we associate with winter. Yes, plain black ankle boots and horsebit loafers come in very handy in terms of versatility but, if you're looking for something a little more current, you've come to the right place. 
I've spent months analysing the runways—ever since the designers unveiled their autumn/winter 2023 collections way back in February—and I can confidently say that these seven shoe trends are going to be big news this season. 
Of course, there are boots to consider—I've found two that feel new for now but that I wholly believe have staying power in every shoe collection. With party season also on the horizon, heels also come into play, going back to the '90s archives for inspiration, Between them we have silhouettes that feel fresh, finishes to try, and a whole lot of pairs to covet. So, scroll on to see the seven winter shoe trends I know will be everywhere in 2023 and as we kickstart 2024. 
Style Notes: Boot trends tend to stick around longer than other shoe types, which is good news as they often involve more significant spend. This year, motorcycle-style boots—chunky pairs with wide shafts and buckles and studs to spare—were all over the runway. Now, they're all over the market for winter. 
Style Notes: Silver was one of the biggest trends on the autumn/winter 2023 runway, and while it'll be big this winter in the form of trousers and partywear, my favourite way to channel the high-shine look is by way of shoes. Boots, flats or heels; no style has been spared the silver treatment this winter.
Style Notes: Classic, elegant and with French-inspired appeal, Mary Janes may be one of the biggest shoe trends this season, but they're as style I'm sure many footwear aficionados will already have lurking in their wardrobes. If you don't already, rest assured it's a shoe trend you'll fall back on for seasons to come. 
Style Notes: If your biggest footwear concern this season is comfort, look no further than slip-on mules; pairs that look like, well, slippers. Between shearling and felt and suede, look for textures that add interest and depth to your look, And, for extra warmth, try styling them with chunky woollen socks. 
Style Notes: The defining theme of 2023's boots offering, over-the-knee styles were seen everywhere, from Isabel Marant to Stella McCartney. Although sock silhouettes will always be popular, this season we're seeing designers take a slouchier stance. 
Style Notes: If you're someone who lives in loafers, this just may be the shoe trend for you this season. Very much in the same realm, we're seeing more and more androgynous flat shoes make a comeback, from chunky monk-strap shoes to brogues with architectural soles. 
Style Notes: Some of us have remained loyal top court shoes, but even I, someone who has always loved them, have to admit they did fall out of favour for a while. However, in light of the other '90s trends that have found themselves at the fashion fore, their comeback was somewhat inevitable, and the market is embracing them with open arms. 
Next Up: The Autumn/Winter 2023 Fashion Trends That Really Matter