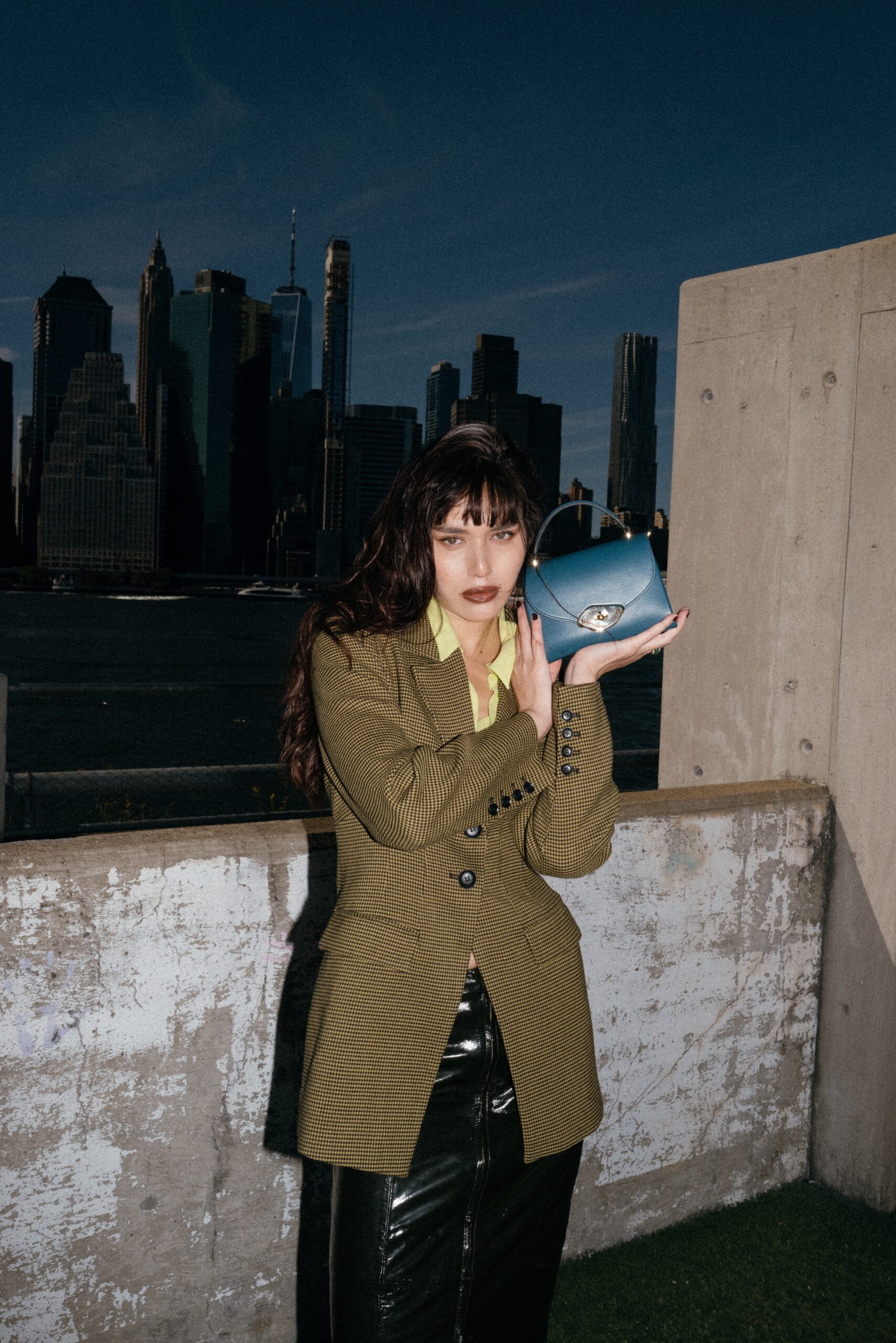 // Mulberry Lana handbag, Gestuz blazer and leather skirt, Whistles shirt, Hereu loafers //
I took my new best friend, the Mulberry Lana handbag, out for a Brooklyn day date. What I love most about my  Mulberry handbags are that they are made to last and so incredibly crafted. The Lana has a classic structured top handle that makes it an easy go-to. This beautiful blue works so well with the rest of my jewel-toned autumnal color palette. Fall in NYC feels so good. It's a dream to partner up with Mulberry England for this special launch!
The post MY NEW BEST FRIEND: THE MULBERRY LANA first appeared on NATALIE OFF DUTY.