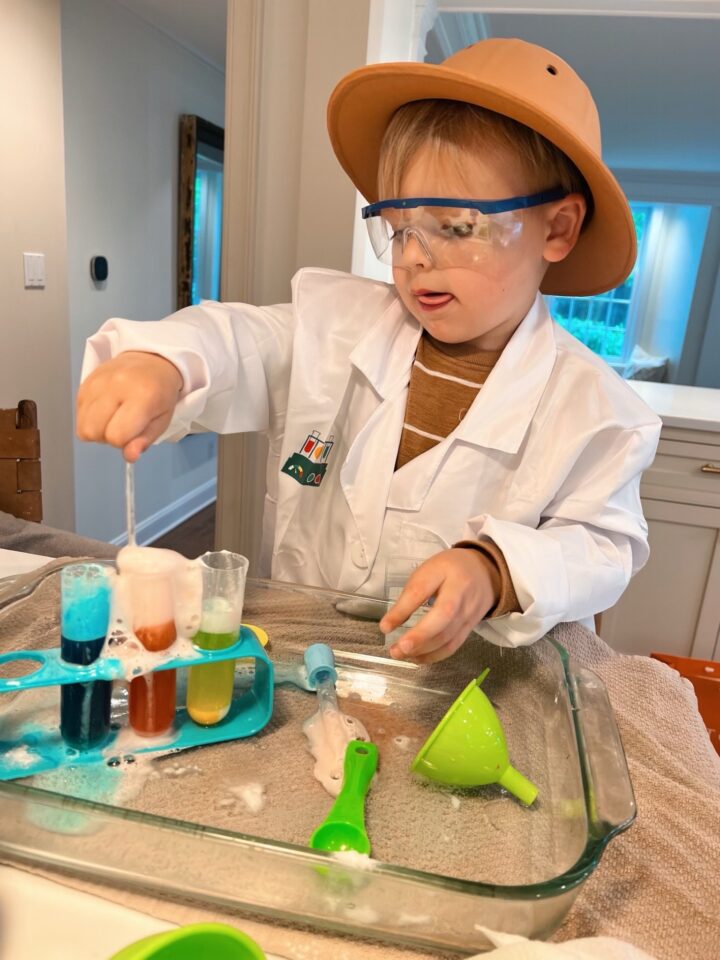 Back with another monthly top 10 round up and everything is $50 or less! You guys have been loving the Target finds and this $10 beach tote is my new favorite. Comes in several colors and was perfect for our recent trip to Antigua. If you're in need of a kids birthday gift idea, this science kit is only $25 and keeps Logan entertained. It even includes a cute lab coat and safety goggles. Sharing all the details below.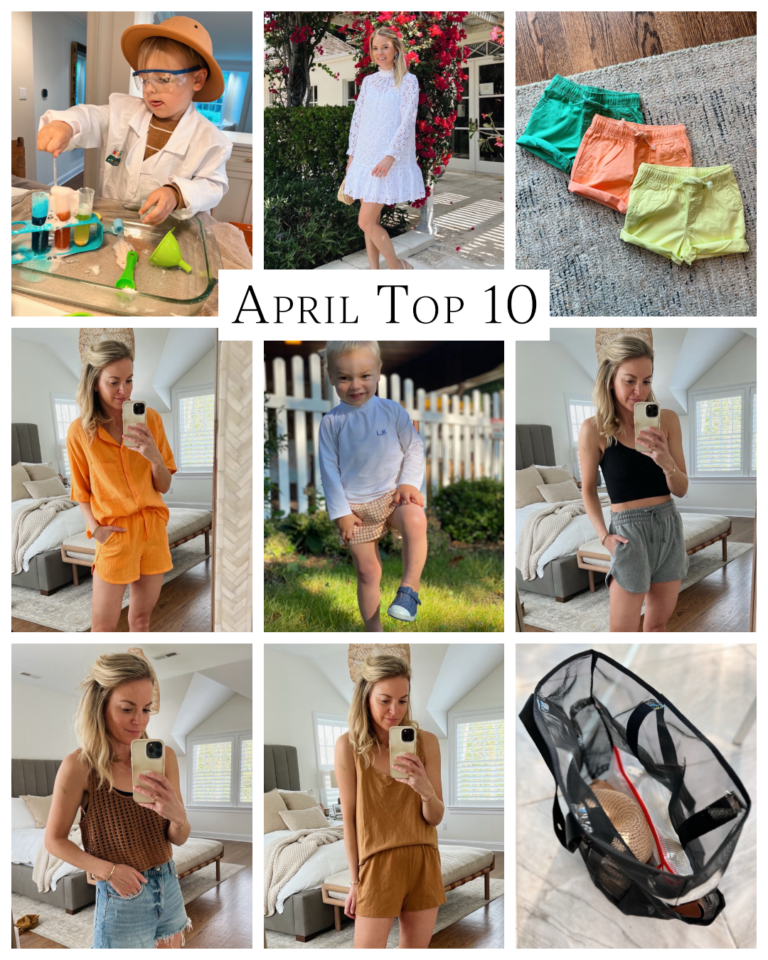 10.
Kids Science Kit – Logan has been loving this science kit! Only $25 and includes the lab coat and 60 experiments.
9.
J.Crew Eyelet Dress – love this eyelet dress for spring events or cooler summer nights. It's on sale for $50 with code SHOPSALE. I'm 5'5 wearing an XS and comes in a few colors.
8.
Toddler Shorts – the best toddler shorts for only $6. I buy new ones each year and roll twice for an above the knee look.
7.
Matching Target Set – can be worn as an everyday set or as a coverup. I found the orange set in store, but comes in a few colors online. Wearing an XS in the top and small bottoms.
6.
Kids Slip-On Shoes – the best toddler summer shoes! Easy on and off and easy to clean. The white paint on the tips does chip, but I don't mind. top // shorts
5.
Target Bralette – ribbed bralette comes in several colors for only $10 and has a fun strappy back. I'm wearing a small. Lounge shorts (small)
4.
Toddler Loafers – only $20! Had several moms say they bought these in every size so their little always has a pair.
3.
Crochet Sweater Tank – under $20 and comes in a few colors. I'm wearing a small. Bralette (small) // Shorts (tts)
2.
Target Lounge Set – this lightweight set is under $20 and comes in a few colors. Wearing a medium top and small bottoms.
1.
Target Mesh Tote – The best beach tote and comes in tons of colors for only $10! I use these waterproof zip bags to keep items organized.
Shop The Post

The post April Top 10 appeared first on Styled Snapshots.