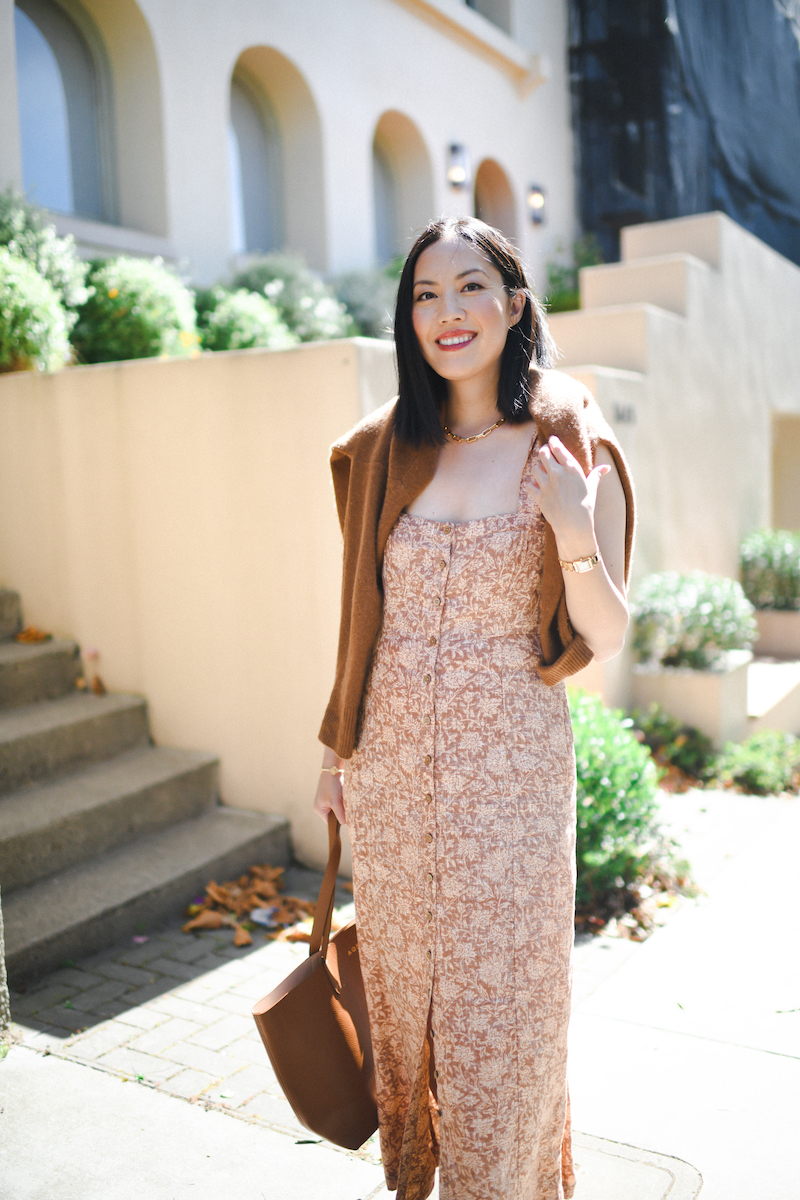 Two months postpartum and I'm still 1-2 sizes away from my pre-pregnancy size.
Tired of having limited trouser-style pant options (my uniform!), I finally ordered some in my current size and am SO happy I did. Feeling more like myself already!!! Why didn't I do it sooner?
Here are the pairs I bought and love (you'll be seeing them on the blog soon!):
this one (it has an elastic waistband at the back but still looks polished in the front!)
this one (the front seams make them look so much more expensive than they are and the double-knit is stretchy and comfortable)
this one (on super sale)
PS: This beautiful sweater always sells out and it's on sale! Seen on me here. It's absolutely one of my longtime favorites.
Happy Thursday!
***
Dress (here)
Cardigan (bought it on sale here)
Tote bag (here)
Sandals (similar here)
Necklace (here)