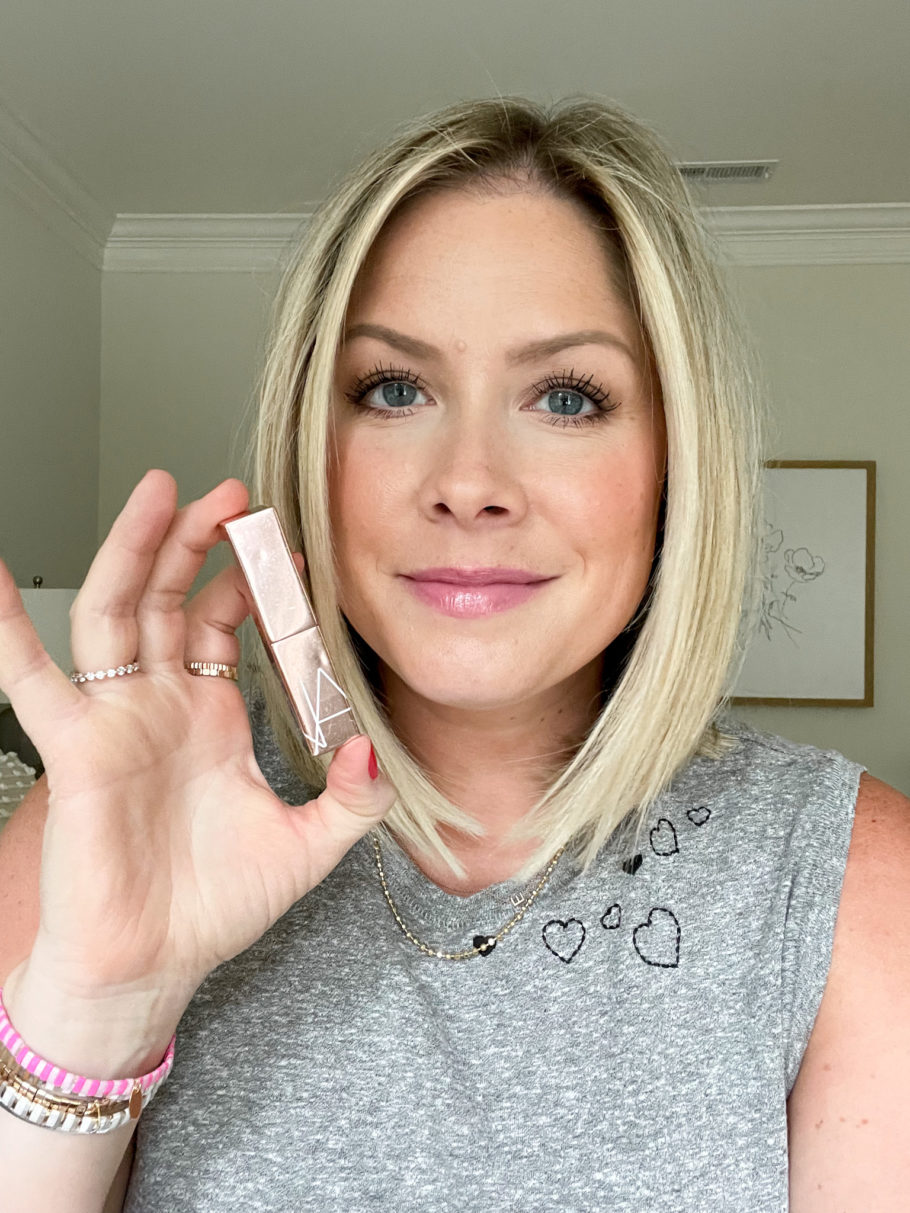 If you're looking for just a "wash of color" in a lip product, I have 5 easy to wear pinks to recommend for you! These all feel like a balm or a gloss, and add a sheer pink flush to the lips.
Number One: Nars Afterglow Lip Balm in Orgasm
This is the most bubble gum of the bunch and extremely hydrating. I've had one of these tubes in my purse for years!
Number Two: Lancome L'Absolu Mademoiselle Lip Balm in Plump Pink
Hydrating with a cooling sensation.
Number Three: L'Oreal Glow Paradise in 110 Mulberry Bliss
Feels very balmy and light on the lips, and the pink is bright!
Number Four: YSL Rouge Volupté Shine Lipstick Balm in 44
Has the most color payoff of the bunch, but is still very effortless to apply and wear. These taste/smell fantastic.
Number Five: MoistureGlow
Plumping Lip Serum in Apricot Glow
This actually does feel like it plumps my lips up a bit, without being painful like some lip plumping products. The color payoff is minimal.
I really like all of these lip colors, especially on a light makeup day! These are also a great way to add shine or hydration on top of a lipstick that may feel a bit dry, so don't hesitate to play around with ways to wear them!