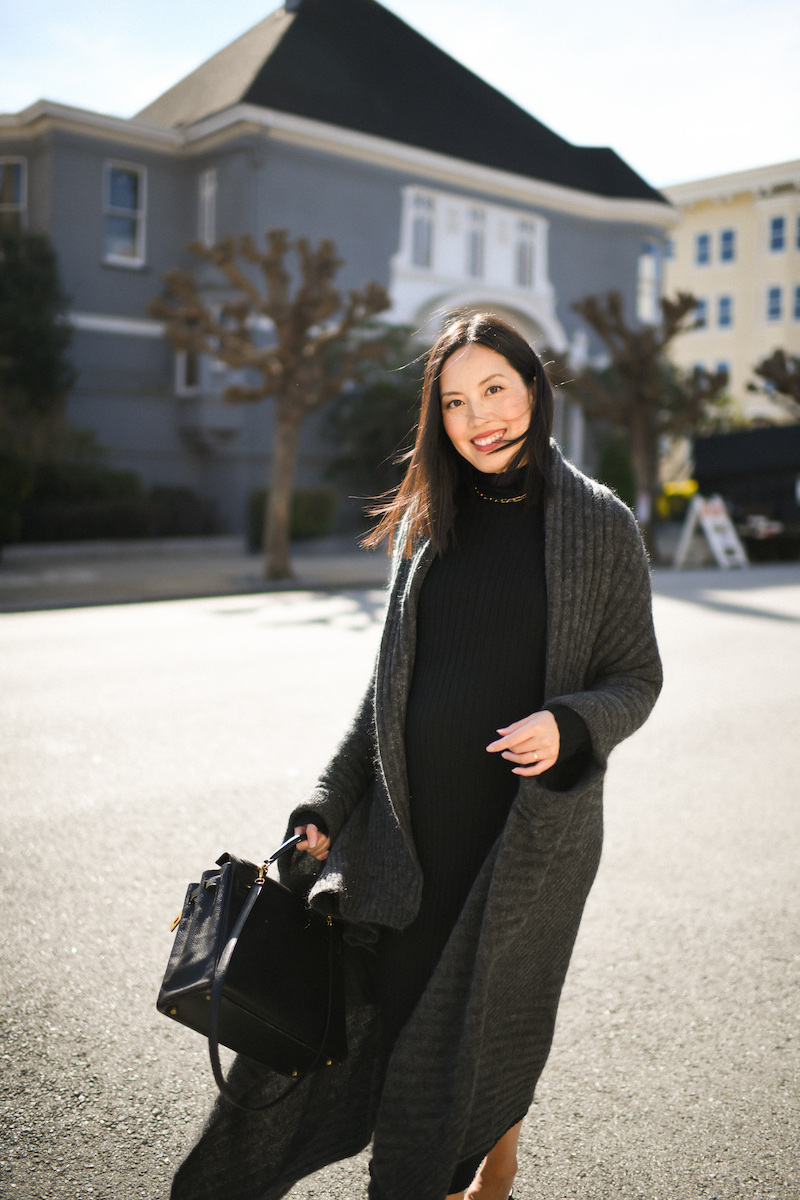 Weekend things:
Currently reading: Reamde by Neal Stephenson (it's a long one, so I'll be working on this for a while!
Currently watching: after finishing Crash Landing on You (my first k-drama!) now on to Memories of Alhambra.
Currently cooking: this recipe was a huge success, it's going to be in rotation from now on.
Currently shopping: this $49 short sweater dress – it's warming up and I'm getting ready to show some leg!
Currently planning: all things baby. I'm 30 weeks now and starting the countdown! So ready to meet this little one!
Happy FRIDAY! Thanks for stopping by!
***
Dress (here)
Cape/Shawl (old, last seen here, here and here)
Flats (get $200 off your $800 purchase here and also available here)
Necklace (here)