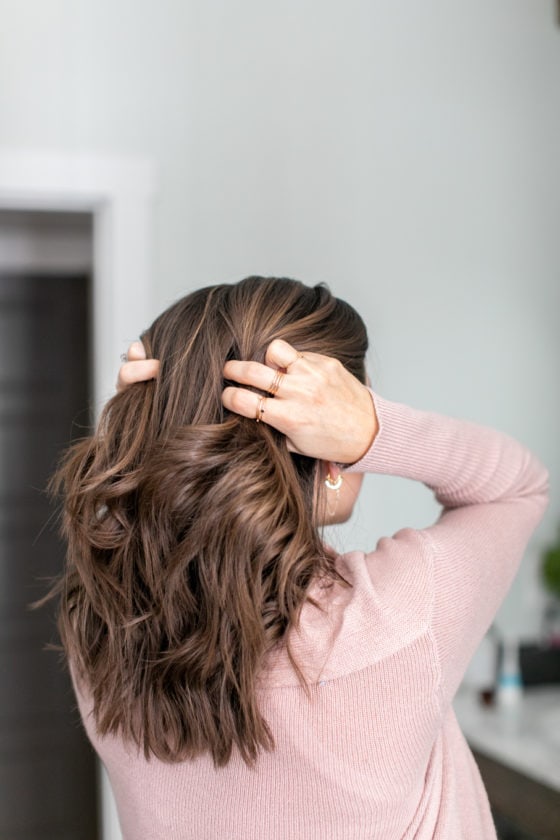 For years, we've revelled in the ingredients boom there's been in skincare. Now, I honestly only vaguely remember a time when I used max two products a day and had no idea what ingredients layered onto each other AM and PM, yet, now the start and end of my days are a little medley of the hottest skincare ingredients to grace any INCI list. While I have a growing obsession with skin my true love of beauty starts and ends with hair and one trend that I have notice gaining pace is the infusion of hot skincare ingredients making it into the haircare world. I, for one, am a huge fan.
I'm forever raving about the importance of a healthy scalp. It's key to hair growth and prevention of hair loss and can be burned or hit with skin conditions just like our face can. As someone that suffers from eczema, I'm well aware of flare-ups occurring on the scalp and I have to stay on top of my game with my scalp care. Luckily in recent years this has become even easier with scalp products to exfoliate, calm and soothe using skincare ingredients I'm super aware of the likes of lactic, glycolic and salicylic acids on the ingredients line-up in the hair aisle for gentle to advanced exfoliation of dead skin cells on the scalp. And it doesn't stop at the root, ingredients like hyaluronic acid aid in moisture attraction, gylcerin with moisture retention and vitamin C with shine for your strands. Here are the  skincare ingredients you need to add into your haircare, pronto.
When used on the scalp, lactic acid is perfect if you tend to get greasy roots. The over-production of sebum mixed with product build-up can be a nightmare for flat hair so lactic acid helps to gently lift anything sitting on the scalp. The keyword here is gently, if you have sensitive skin, scrubs and other acids might be too harsh for you, this is a great place to start.
Just like it does on skin, hyaluronic acid on hair attracts moisture to you strands, so add to basket immediately if you get dry hair due to high porosity. To lock this moisture in though, you need to use a sealant like an oil (only on the lengths and ends), otherwise you won't retain the benefits of the added moisture and may find your hair dries out again pretty quickly.
You know how your favourite micellar water swipes off your makeup really easily but incredibly gently? This is what it does for the hair too. If you get a lot of build-up but don't want to use a strong clarifying shampoo this will lift and cleanse without over-drying.
Dandruff stands no chance when salicylic acid in the mix. You'll find this ingredient in a lot of scalp serums and scrubs to rebalance and remove flakes. In leave-in treatments it works to aid with shine and layers well with ingredients like ceramides to aid with detangling.
Think of caffeine in haircare like an espresso shot for your roots. It stimulates at the follicle to help encourage hair growth but you have to keep it up for more than just one wash-day to see a difference. Like lots of skincare it takes a few months to see the results.
For those of us with dry hair and scalps, humectants like gylcerin are key to loading moisture into our hair. It attracts moisture from the air into your scalps and onto the scalp, however if your natural texture tends to puff up at the sign of humidity this is an ingredient that need to be sealed in with a humidity blocker like silicones or natural oils.
My absolute favourite skincare product is a key haircare pick for colour-treated hair that tends to become dull after a few weeks post-treatment. Use a vitamin C based styler for protection from UV and environmental damage.
Niacinamide works at improving the skin's barrier, and this includes your scalp. It helps to renew the surface of the skin, stopping moisture loss and excessive dryness.
Another treat for the scalp, glycolic acid supercharges cell turnover by exfoliating at the root. This can lead to healthier hair growth and fuller-looking roots thanks to ridding the scalp of extra sebum that may be flattening your strands.