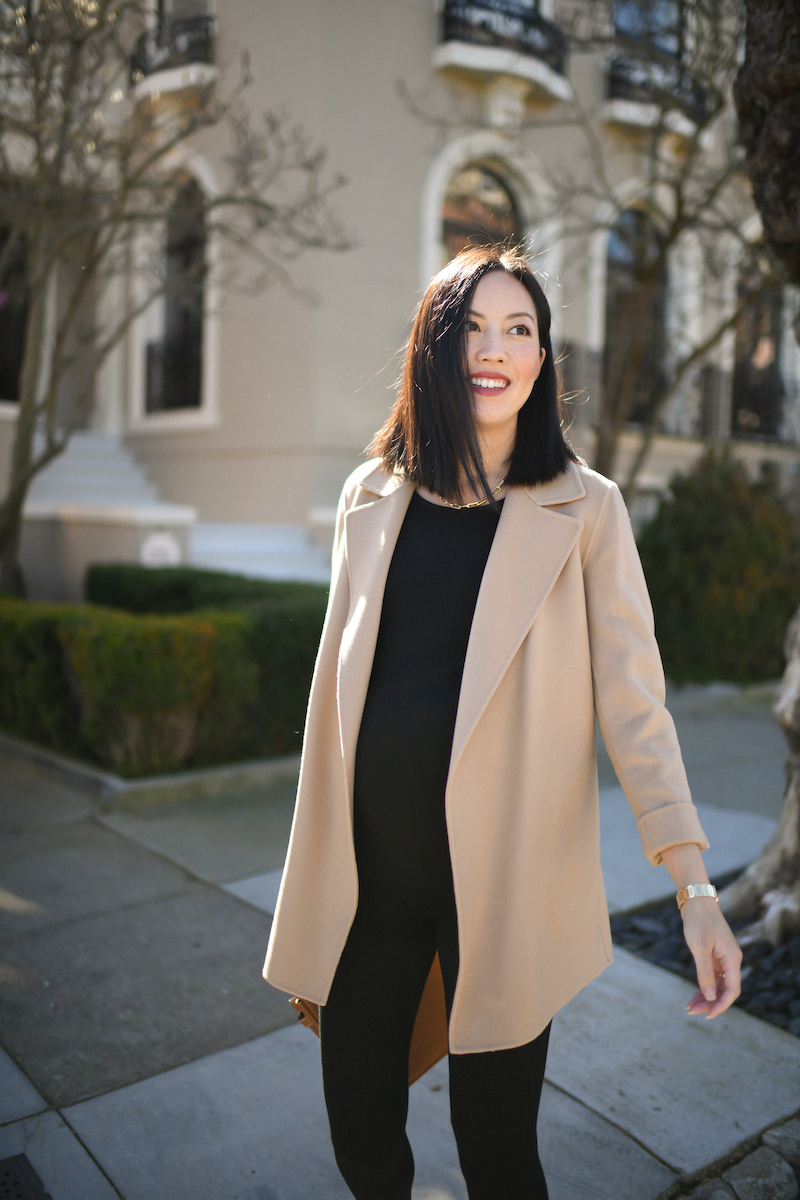 When I was pregnant with Lucia, one of my most worn maternity items was a midi-length black dress. This time around, with a (mild) winter pregnancy, it's no surprise that my go-to now is black leggings and a long sleeve black top. It's an easy and reliable foundation for warmer layers and accessories.
Halfway through the week and it's already better than the last! Hope you're having a great one!
PS: Found this beautiful cashmere cardigan on sale 60% off! Reminds me of this one I've worn many times on the blog.
***
Wool cashmere jacket (love, love, LOVE this style! it is so versatile and effortlessly polished. here and I found a darker camel version on sale here)
Maternity leggings (here and here)
Maternity black top (2 for $25! here)
Flats (get $200 off your $800 purchase here and also available here)
Necklace (here)
Maternity finds: