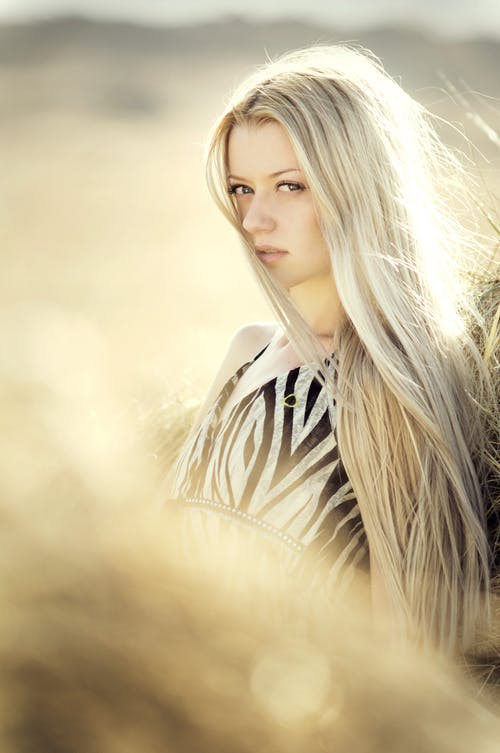 This original article was first published here: Hair Care 101 – Best Hair Oil for Dry & Damaged Hair
Who does not love a little bit of extra styling and hair colour? But when such treatments become regular, hair damage also makes its way. The harsh heat and chemicals impact the natural strength and texture of our hair, making them dry and brittle. If not treated well in time, your luscious locks will turn into dull and lifeless fringes.
But if you know the right way to treat your hair, there is still a way to bring back those gorgeous locks. And in this journey, you ought to have the best hair oil as your partner. It will not only nourish your dry hair but also restore the damaged hair follicles. The result? Strong, healthy, and beautiful hair!
Nowadays, the market is filled with plenty of hair oils that aim to sort all your hair concerns. In fact, some brands like Mamaearth have also launched hair oils that are completely natural and toxin-free! Such a plethora of options seem exciting but they can also be daunting. After all, you can't buy each of them.
So, what do you do? We will suggest that you become a smart buyer – someone who buys the best hair oil based on logic and parameters. To know which, just keep reading. We have unveiled all our secrets in this hair care 101 guide. Let's start!
Questions To Ask Yourself To Buy The Best Hair Oil
1. What's In The Bottle?
So, you enter the shopping aisle or just open the online portal. The first thing that should be in your mind is what exactly is inside the bottle or what are the ingredients. Your hair oil's effectiveness highly depends on the type of ingredients it contains.
For instance, if you wish to deal with dryness and damage, you have to buy a hair oil that contains Bhringraj, Amla, Coconut Oil, or Argan Oil. These ingredients are popularly known for their magical effect. To help you, here is a quick list of ingredients that you'll find in the best hair oil for dry and damaged hair:
Bhringraj Oil
Amla
Coconut Oil
Argan Oil
Castor Oil
Rice Oil
Almond Oil
Now, that was all about the ingredients you should look for. There are also some ingredients you should avoid as they do more harm than good. These include:
Mineral Oil
Parabens
Silicones
Dyes
Artificial Fragrances
Denatured alcohol
Tip: In case you want to be on the safer side, opt for brands like Mamaearth. They make 100% natural hair fall oils with no trace of toxins or harmful chemicals.
2. Is It Good For My Hair Type?
Yes, you do have dry and damaged hair, but there is a little more to your hair type. It can also be curly or straight or wavy. And these types play a vital role in selecting the best hair oil. Your hair concerns also matter when it comes to choosing the best hair oil.
Frizzy hair can be treated with argan oil, but you will need tea tree oil to deal with dandruff. So, find out your hair type and concern and then select an oil. Again, if all this seems too much for you, just pick a hair oil that is suitable for all hair types. (Hint: Mamaearth)
3. What Are People Saying About It?
It is always best to check what other customers are saying about the product. Talk to your friends or relatives who have used the hair oil or just go online. Nowadays, almost every online shopping platform shares reviews and ratings of the products they sell.
You can also check out YouTube reviews or blogs to find out about the consistency or the effectiveness of the promised best hair oil. But make sure you check multiple sources so that the final overview is unbiased and true.
4. Is It Worth It?
People may not talk openly about it but the price is a huge factor even if they are buying a hair oil. Something that's too expensive and doesn't feel like its worth is not going to end up in your cart. So, decide your budget and plan the shopping accordingly.
If you want a pocket-friendly hair oil that also helps in nourishing hair, go for a product that either contains just one type of oil (coconut oil or almond oil) or has a blend of natural ingredients only.
5. Is It Safe?
Just because we said you can buy affordable hair oil, doesn't mean you don't have to worry about its safety. Be it a hair oil or a shampoo, you should never use any product that is not certified for its safety.
Some of the common and essential safety labels or certificates you should check are – dermatologically tested and FDA approved.
Test any hair oil on these parameters and we are sure you can easily find the best hair oil in no time. The next step would be to buy it right away and start its regular usage.
Our Pick!
We can't just end the article without revealing our pick for the best hair oil. So, the award goes to… Mamaearth's Rice Hair Oil. It has turned out to be a winner in all the parameters we listed above. From its ingredients to the reviews, this hair oil by Mamaearth is our best choice.
Take a look at why we chose this to be the best hair oil:
It contains only natural ingredients such as rice bran oil, coconut oil, sunflower oil, olive oil, jojoba oil, almond oil, castor oil, vitamin E, amla, Bhringraj, and so on.
There are zero toxins and harmful chemicals in the oil.
It is suitable for all hair types and genders too.
This Mamaearth hair oil is dermatologically tested and is also certified to be cruelty-free by PETA.
It offers intense hair treatment by reducing split ends, strengthening hair roots, and preventing hair breakage.
In addition to this, you can also try Mamaearth Bhring Amla Hair Oil that is also best suited for fighting dryness and damage. To make sure the hair oil works effectively, give your hair extra care with a proper shampoo and conditioner. Don't forget a good diet and protect your hair from direct sunlight and heating tools like a blow dryer or hair straightener for a while.
Please visit: Men Style Fashion for more articles like this.