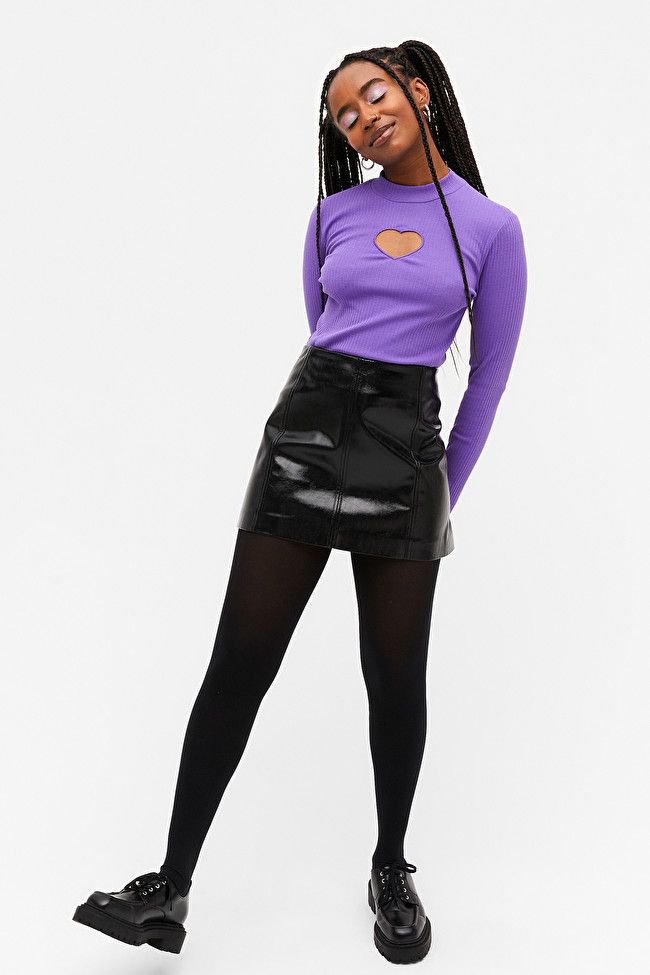 The noughties has had a bit of a rebrand this year—now it's known as Y2K and the fashion trends from this era have been adopted by the TikTok crowd. Crystal belts, cowl necks and all. Numerous 00s trends have had a revival, and there's one high street brand in particular that has mastered all things Y2K. Monki always has playful, youthful styling, so it'll come as no surprise that it's fully embraced cut-outs, groovy prints and slinky silhouettes.
This week the brand is celebrating its 15th birthday, with 15% off everything between the 9th and 12th December with the code BDAY15. We've combed through the whole website to bring our edit of the Y2K trends that we are most impressed by, and they range from the subtle to the truly out there. There's slinky little black dresses you'd expect see on Jennifer Anniston circa 2002 and black tops with interesting cut-out details. The band's 'wiggle print' (yes that's it's official name), might seem like a bold choice, however this retro wave has proved hugely popular this year as the coat version sold out this week in just 24 hours. There are however jeans and boxy shirts in similar prints.
Keep scrolling to see the 6 Y2K trends we love from Monki, that are perfect for whatever your plans are this season.
The cowl neck is so very noughties, and you can go for a subtle take with the black slip, or all-out disco Barbie in the pink metallic finish.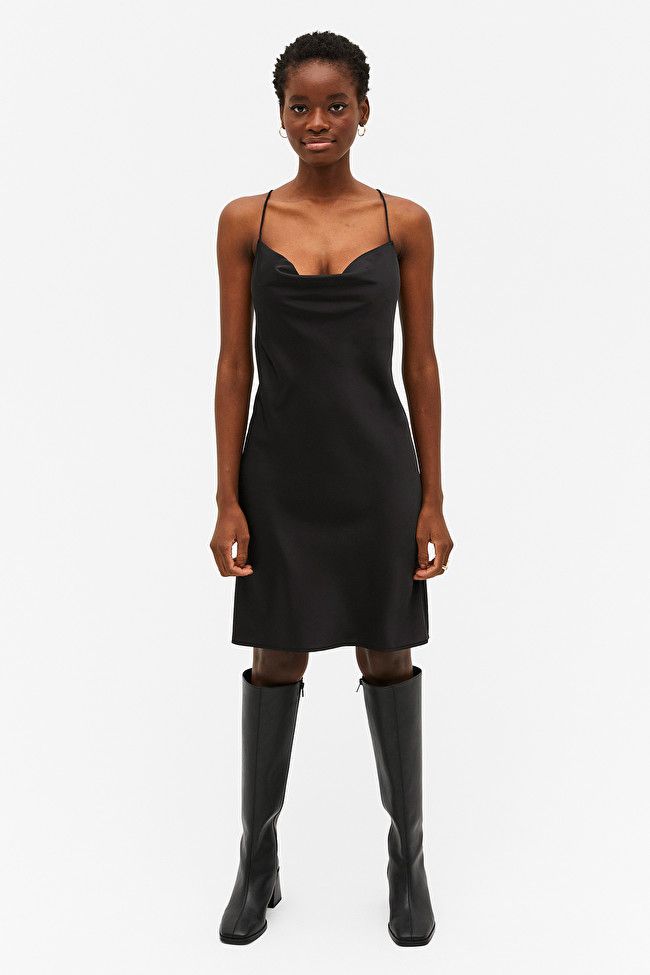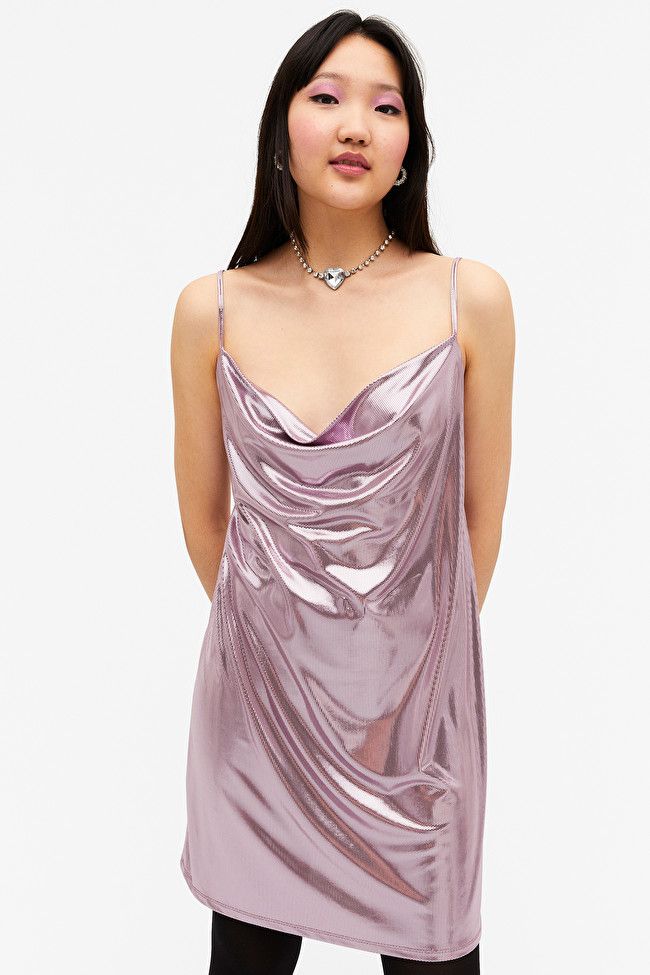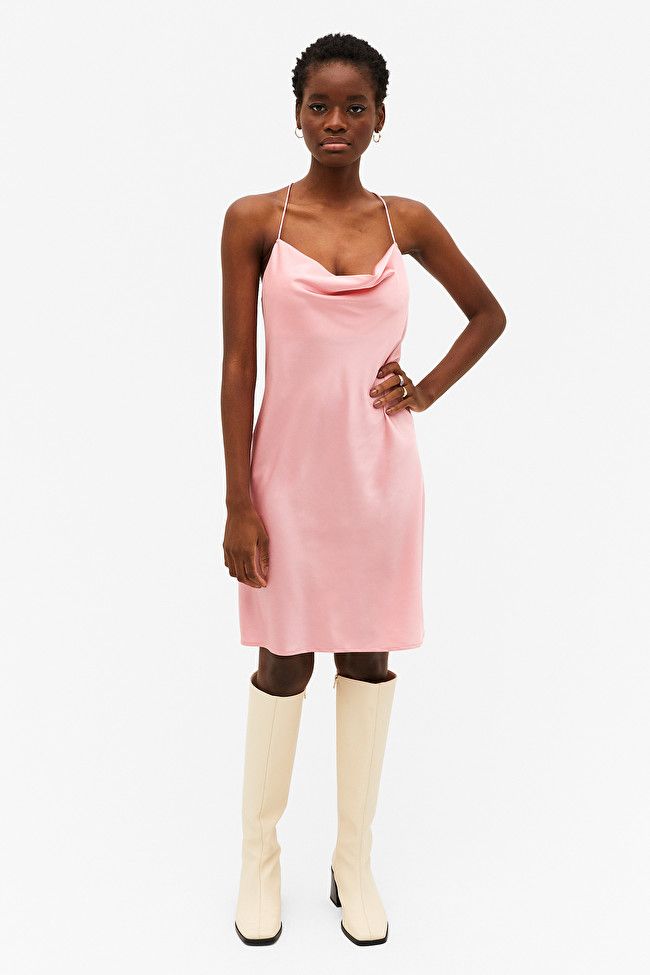 From patent to shimmery metallics, Monki is into high shine fabrics for this festive season.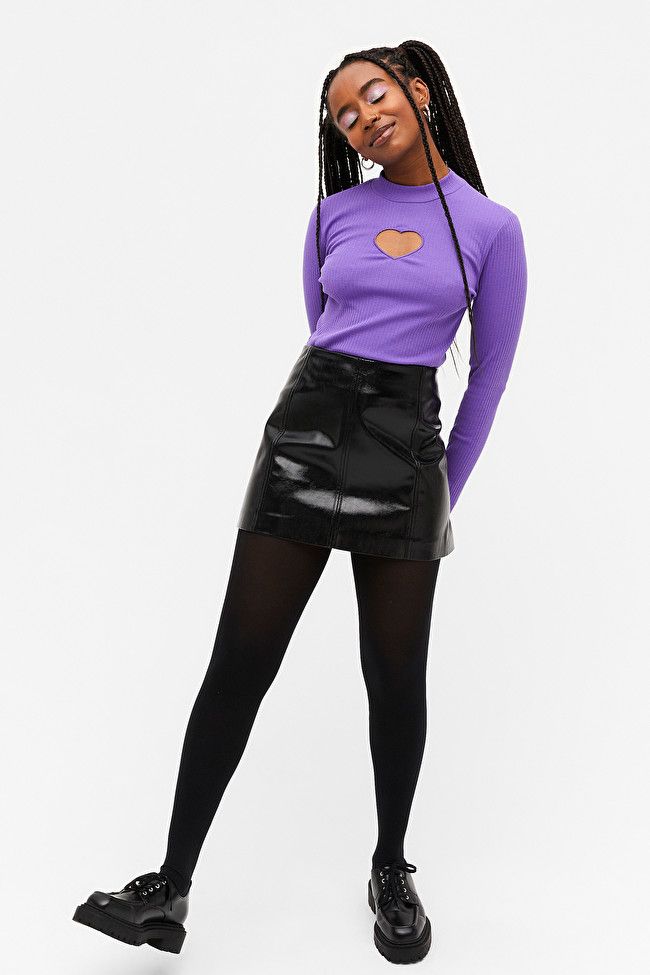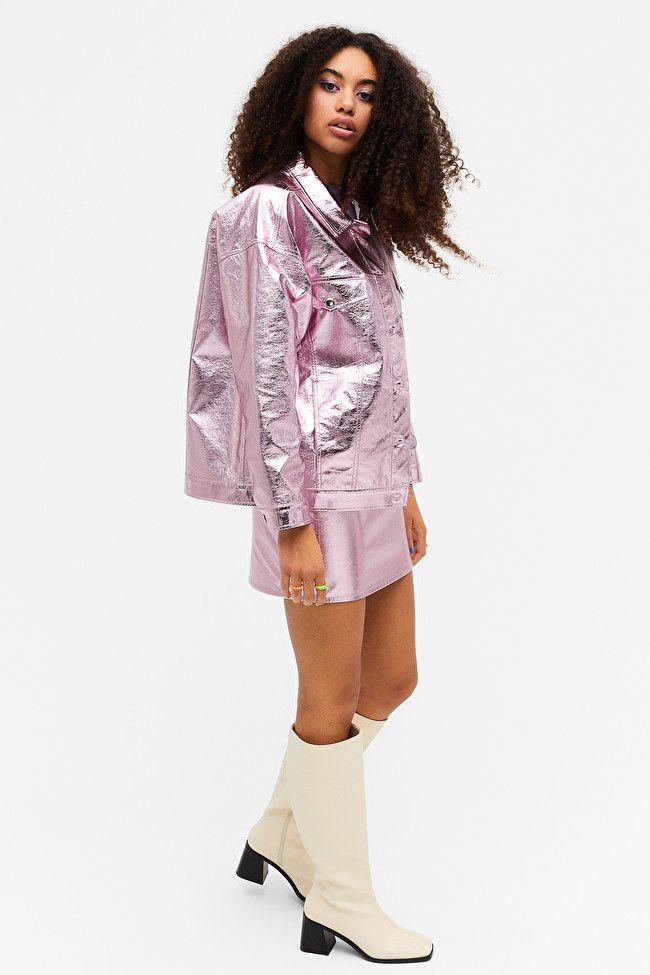 Monki's wiggle print has been hugely popular this year, as both the coat and jeans in this print sold out almost instantly.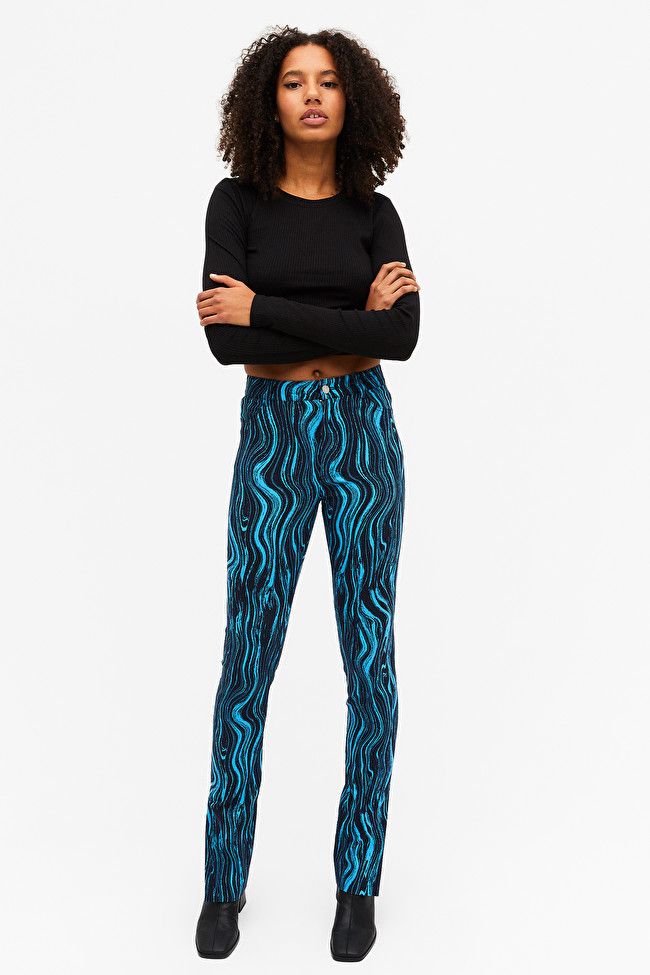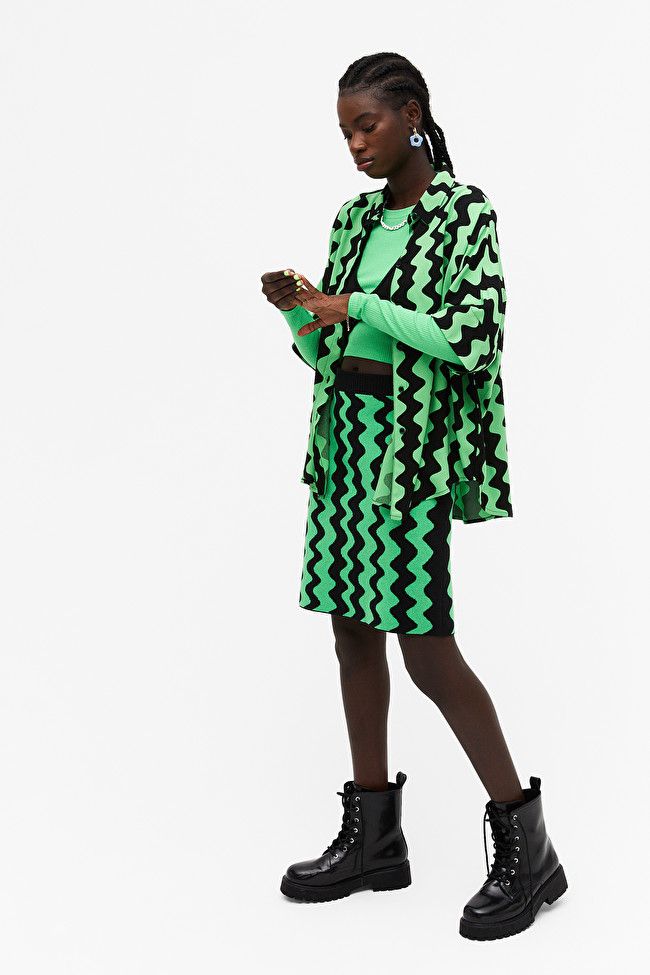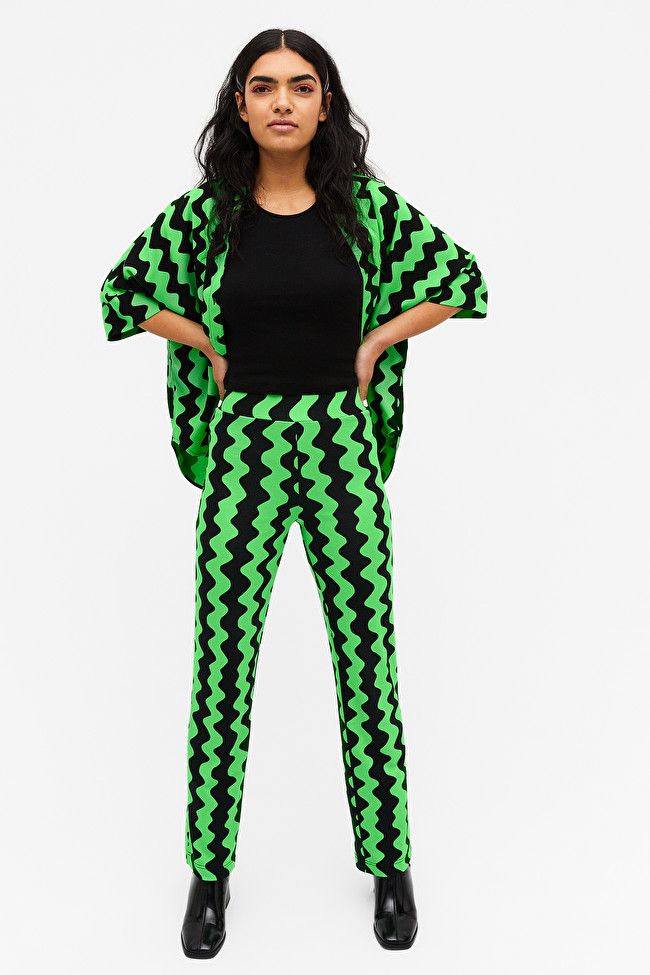 This is the piece for those who only want to slightly dip their toes into the Y2K trend. We particularly love the crop top with cut-outs and knot detailing on the back.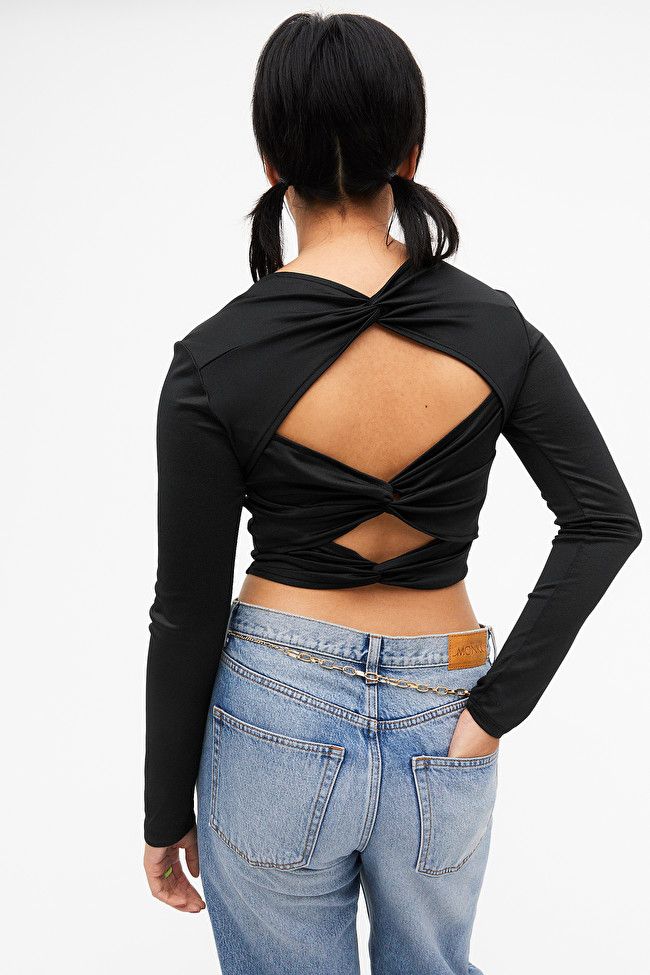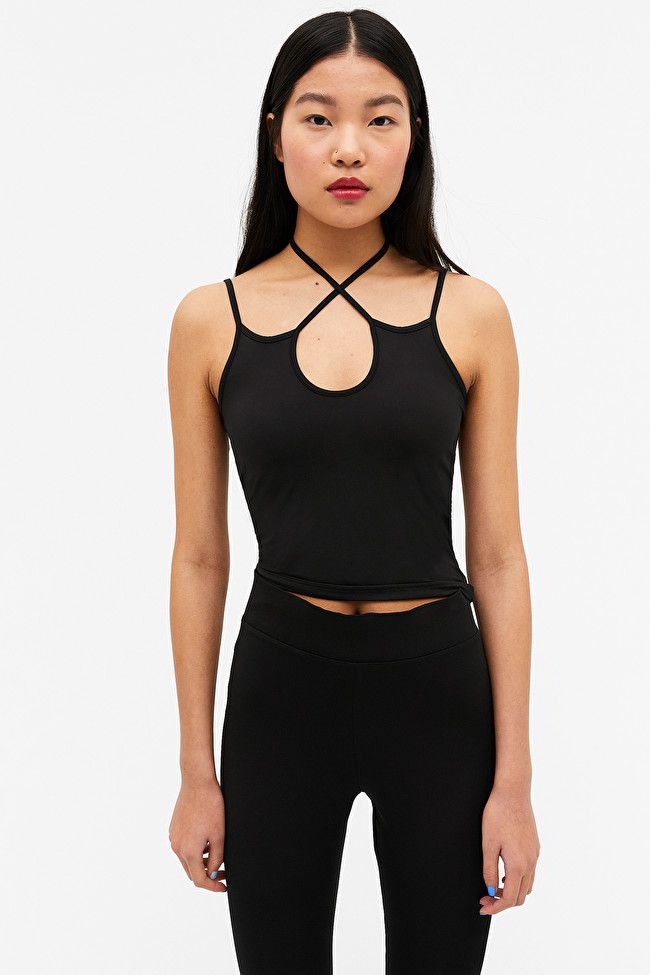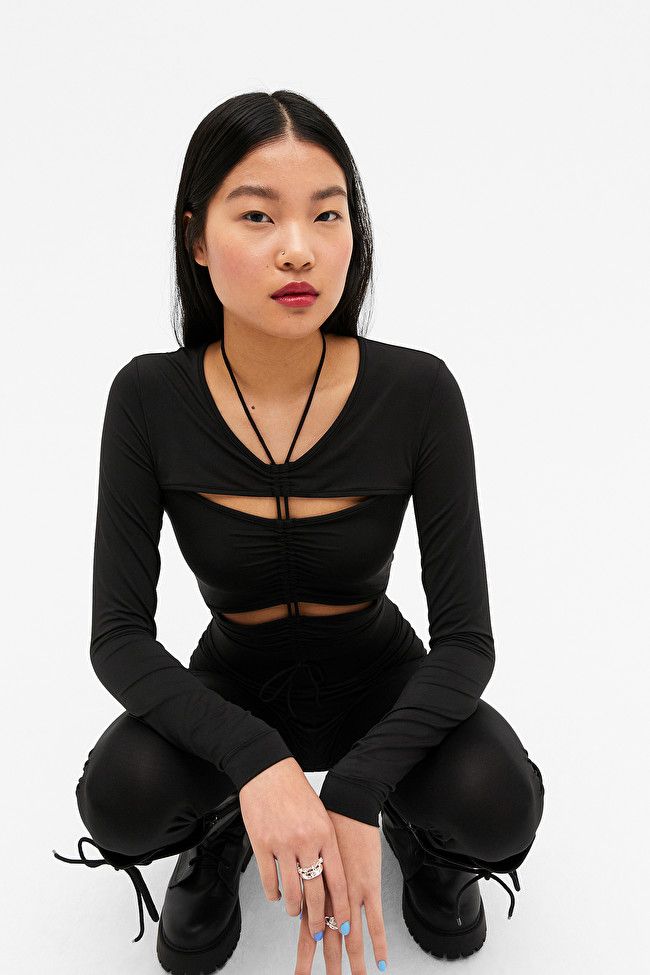 If you're up for really going for the Y2K trend, Monki has lots of groovy prints in vibrant hues.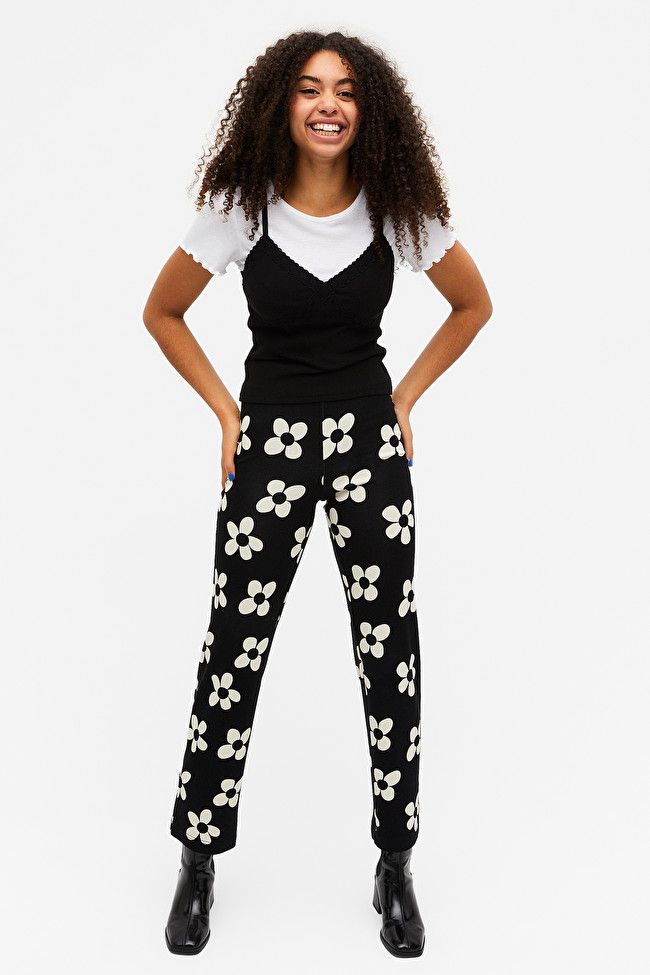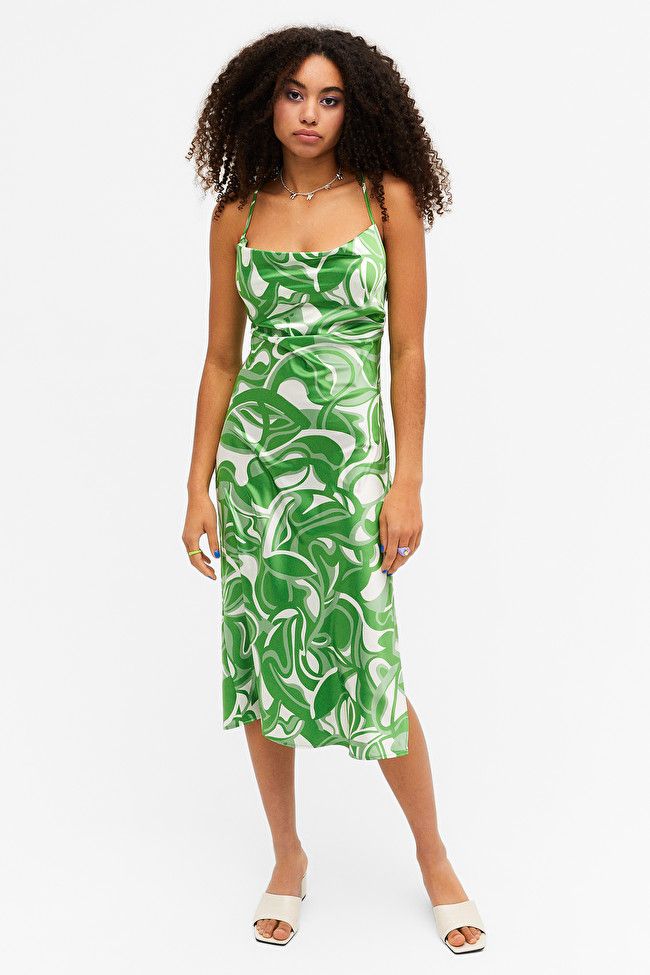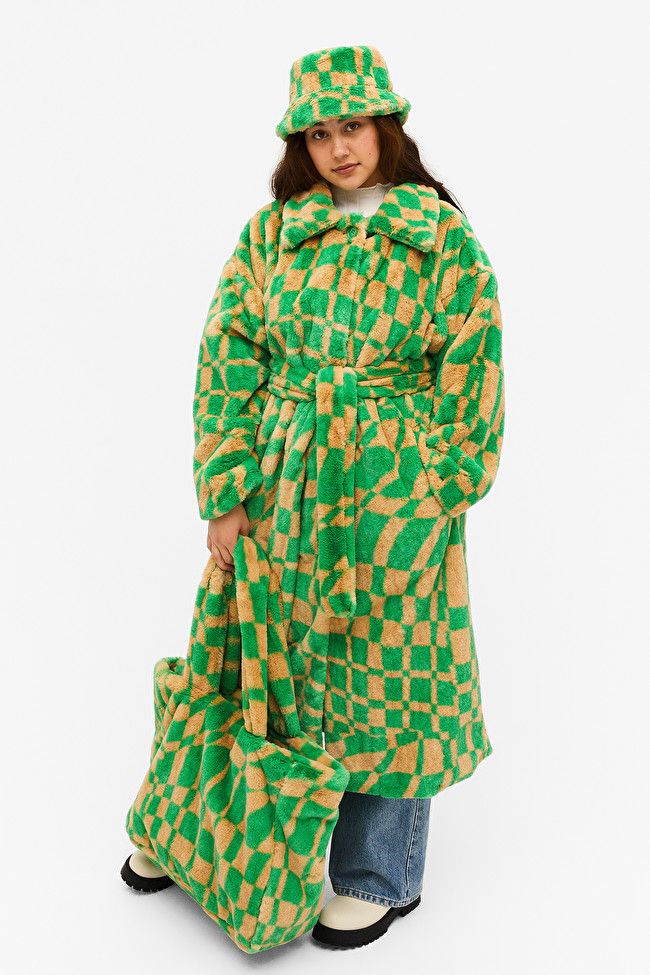 These black Monki flares are proving hugely popular, and we can see why.