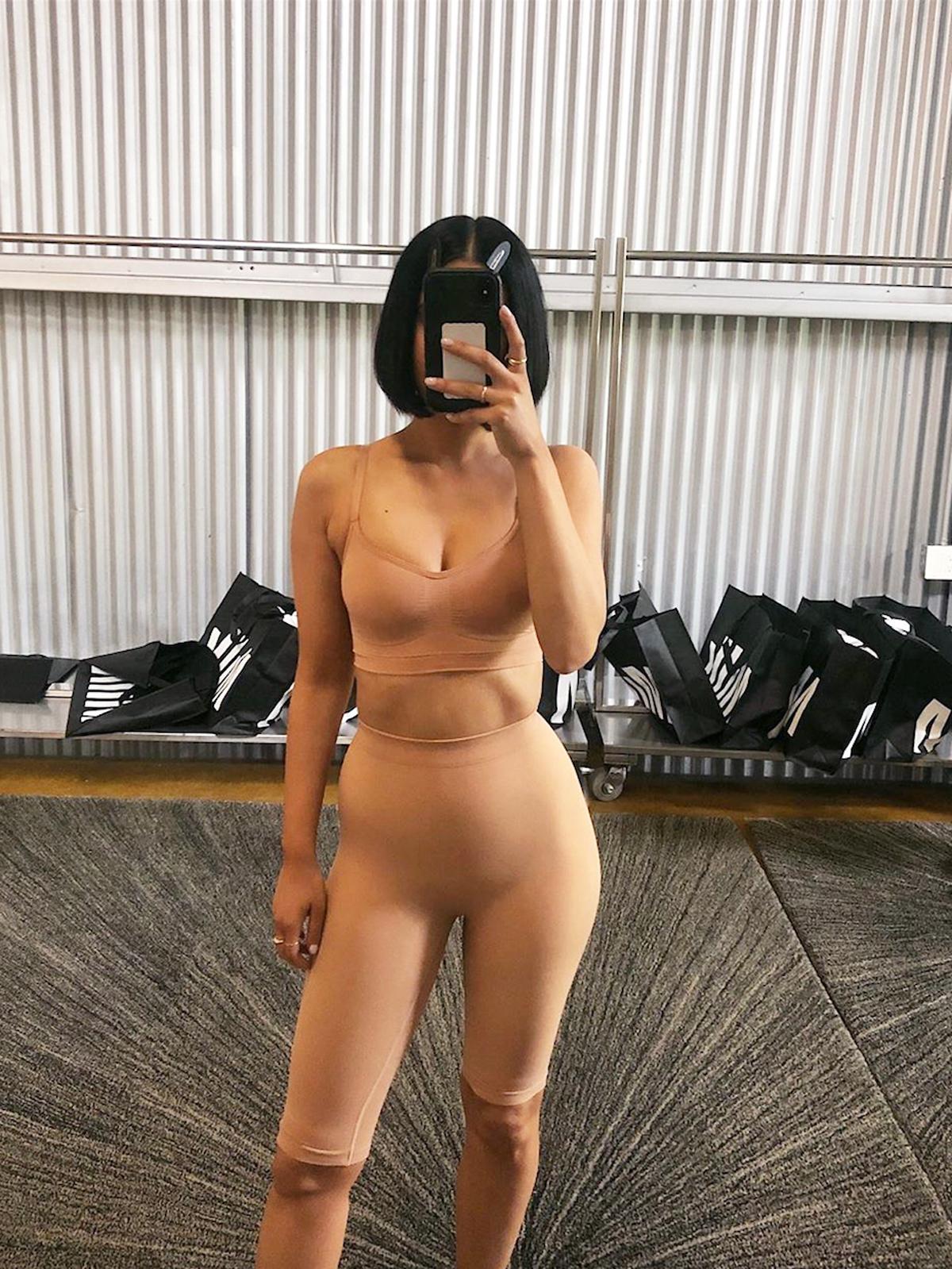 There may be areas of our bodies that we would like a bit of extra control on, whether it's a bit of lift in the bust or butt or a little added support in our hips and thigh area. There's certainly nothing wrong, either, with turning to a pair of Spanx or shaping shorts when you're in need of a little oomph—celebs do it all the time, especially when walking the red carpet.
If you're considering shapewear, we've found the best pieces out there, as told by the people who have actually worn them. 
Luckily, the market is chock-full of great shapewear that promises to smooth out any lumps or bumps where you want to. Today, we're honing in on all the best tummy-control shapewear that we think is 100% worth the investment. These are pieces you can wear whenever you feel the need to trim your tummy, shape your waistline and support your back. Ready to see our finds? Read on to shop the shorts, briefs and bodysuits that offer ultimate tummy control without sacrificing comfort plus the reviews that have us convinced.
Wolford doesn't solely do tights, you know. Standout review: "Amazing! Smooth, slimming, easy to wear. Sucks you in."
Spanx is probably the best-known shapewear brand out there, but does it live up to the hype? Standout review: "This body shaper is excellent at smoothing out any little unwanted tummy or back rolls. I am a mum of C-section babies and I have been looking for a shaper that's comfortable and which really works. Also, it does not flatten your bottom."
KLAYD designs luxury basics that make people feel empowered in themselves and their clothes with its supportive and chic array of basics. Standout review: "I'm not interested in restrictive shapewear—I want to feel comfortable in my clothes. Featuring a double layer of the brand's sculpting fabric, this bodysuit hugs and holds my curves and gives me the perfect base for layering anything over top. Saying that, I love how it looks on its own worn with jeans and tailored trousers." 
Sometimes ineffective shapewear can bunch and roll, but not these super shorts. Standout review: "The legs stayed down and the top stayed up over my stomach all night. Very comfortable. Well worth the money."
Less waist-training and more waist-defining. Standout review: "Really pleased with this. It fits well (I'm a 16-18 and ordered the 2XL), feels comfortable, stays in place with no rolling up or down, and does a good job of holding in and smoothing my stomach and waist area."
Our editors really rate Commando shapewear. Standout review: "If you just need a little something to control and give you a smooth appearance under your dresses, this is for you! Very comfortable and does not ride up. Love! Not necessary to wear a bra with this if you have a medium-to-small bust."
Sizing down is common in shapewear, so always read the reviews for an additional and more accurate size guide. Standout review: "This is my favourite shapewear piece. I am a size 12, 5'10" and sized down to a small for extra 'tummy control.' Highly recommend."
You can see the extra support in the waistband of these briefs. Standout review: "A great smoothing effect and gives support."
Our editors rate this pair of Spanx, but do you? Standout review: "These are absolutely wonderful! They go up nice and high so they cover all of my stomach and sides, which is what I was looking for. They give me that extra confidence boost to wear form-fitting dresses!"
This bodysuit has been worn so many times on th red carpet. It's an A-list stylist's go-to for under gowns. Standout review: "Exactly what I was looking for: comfy, lightweight and something I can wear instead of a shaping brief and a bra. I always feel like I'm yanking my bra down and my briefs up! I have a few dresses that don't need a slip but need something 'solid' underneath. Very soft and the bra part fits perfectly."
The shaper I personally rate comes with so many impressive reviews. Standout review: "Easy to get on (unlike some shapewear) and fits nicely, smoothing all of the key areas! The leg length is perfect, and they didn't creep up! I think you too would be satisfied with these shaping shorts!"
Skims shapewear is heralded as some of the best on the market. Standout review: "It's important to remember this is marketed as 'everyday' shapewear for sculpting. If you're looking for the heavy-duty body contouring shapewear this isn't it. I love that this smooths my curves without trying to eliminate them. [It's] also thick enough to wear as a top under jackets or blazers."
The tights you'll wear on repeat in the colder months.  Standout review: "This past autumn, I ordered a variety of brands, including Spanx, Wolford, Smartwool, and Commando. This pair was the winner." 
John Lewis & Partners customers can't speak highly enough about these smoothing shorts. Standout review: "It worked like a charm! I wanted a slimmer waistline and I got one. It was very comfortable too, which also surprised me."
A handy piece for layering under everything from dresses to jeans. Standout review: "These have a comfortable smoothing effect, and no pinching or rolling up of the waist band."
A support slip is ideal for adding to dresses that cling. Standout review: "Wore mine yesterday for 8 hours and it didn't feel tight or uncomfortable but smoothed out the bumps and gave me more confidence. Agree with other comments that stepping into it and pulling it up is much easier. Definitely recommend!"
If shorts aren't your thing, try this tube-style skirt instead. Standout review: "I bought this last minute hoping for a comfortable fit and a smooth silhouette. Having purchased various shapewear items in the past I had low expectations despite the high cost. I was therefore really pleasantly surprised to find I could get this on very easily and it felt comfortable and more importantly no bulges. I still had reservations but wore this for 10 hours and it stayed perfectly in place no rolls and remained comfortable the whole time. Well worth the money and I couldn't happier with my purchase."
A brand our editors back in a big way. Standout review: "I love this bodysuit. It creates an amazing silhouette underneath a dress and in the summer I wear it as outerwear matched with mid-length skirts. It's very comfortable (for shapewear) and I feel cinched in it."
For a truly seam-free finish, try a shapewear thong. Standout review: "Smoothed out my stomach but ran a little small. Good purchase overall."
A shapewear vest top proves incredibly versatile in any wardrobe—in ways you mightn't initially expect. Standout review: "I bought this for post-surgical support, but it's so comfortable—and effective—that I will be wearing it more frequently at work. Time to get another one in nude!"
Another shorts style that comes in handy for special events. Standout review: "Starting wearing these a week after my C-section. Very comfortable and highly recommend."
Next Up: I Think These Are the 35 Best Wedding Guest Dresses of the Season

This post was originally published at an earlier time and has since been updated.