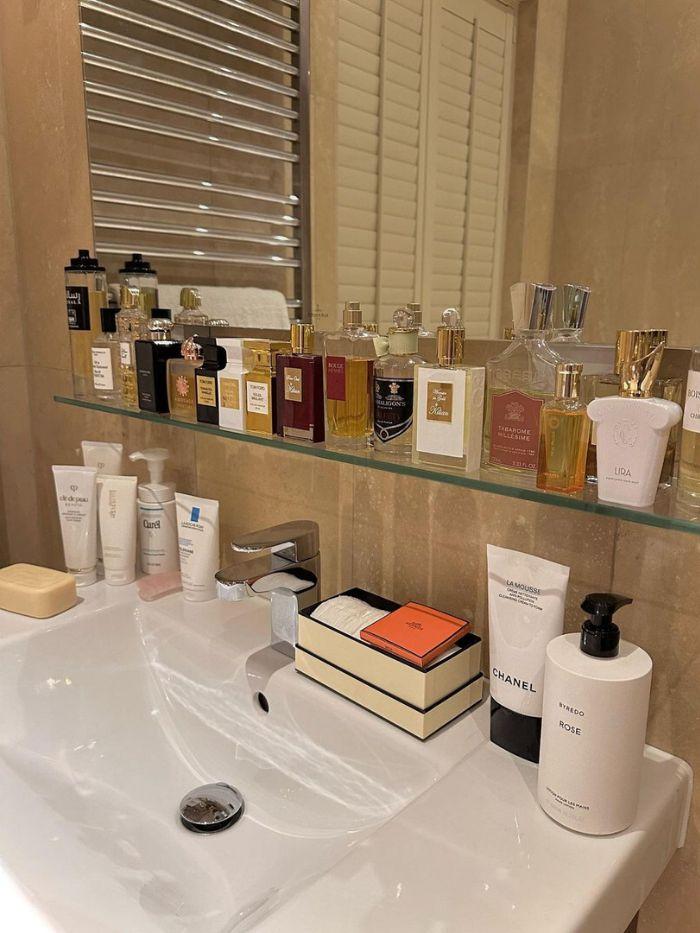 Yes, it's that time of year again. Black Friday is here, and I don't know about you, but it feels like the discounts have started earlier than ever. As a beauty editor, I'm often reluctant to shop the sales, as I tend to end up buying things I don't really need. However, if there is one thing that I will spend my money on, it's a new perfume. Anyone that knows me knows that I am obsessed with luxury fragrances, and it's no secret that some of the best brands can often set you back a small fortune. So, when Black Friday rolls around, I make sure to set aside some time to scour the internet for the best Black Friday perfume deals.
For 2023's Black Friday shopping moment, I've found some incredible discounts on brands such as Le Labo, Tom Ford and Escentric Molecules, so I will definitely be buying some early Christmas gifts for my loved ones (as well as treating myself, of course). So, if you want to save yourself the hassle of spending hours scrolling through all the discounts on offer, keep on scrolling for my curated edit of the best Black Friday perfume deals to shop now. You are welcome.
This year, Black Friday falls on Friday, 24 November, 2023. However, many retailers tend to start their sales earlier in the month as we've seen here. The sales often continue through to Cyber Monday, which falls on Monday, 27 November 2023. However, it is worth noting, that some of the best deals are sold out by that point, especially when it comes to perfumes which tend to get snapped up quick. 
Many retailers such as Sephora, Liberty and John Lewis & Partners offer discounts on luxury brands during Black Friday, including Dior, YSL, Prada and Armani. Keep checking back here for all of the best deals.
There's no denying that Diptyque do some of the chicest perfumes out there, so I often get asked if there will be a Black Friday sale. Although the brand doesn't tend to do discounts on its own website, you can sometimes find deals on third party retailers, so I will be keeping my eye out for any offers!
Although Jo Malone is yet to reveal any Black Friday deals, there is a dedicated Black Friday page on the website announcing that the offers will be coming soon, so I will be the first to let you know as soon as they drop.
I've had a bottle of this perfume in my collection for as long as I can remember, and I never grow old of the fresh, floral scent. Don't be fooled though, as musk, vanilla and sandalwood give this fragrance a smooth, sensual finish.
It's rare that I see a Chanel perfume on sale, especially one of my absolute favourites. This clever bottle comes in a 'twist and spray' format, so it's perfect for throwing in your bag and spritzing throughout the day.
Nothing says luxury like a Tom Ford fragrance, and Black Orchid is a beautiful option from the brand. Think notes of jasmine, blackcurrant, chocolate and amber. Trust me when I say that this is totally intoxicating.
If you're yet to smell this, then I order you to get down to your nearest perfume counter immediately. I get so many compliments on this scent, and the warm, floral notes linger on the skin all day long.
I will be treating my best friend to YSL's Libre perfume in the Black Friday sales, as I'm yet to meet anyone who doesn't like this expensive-smelling fragrance. Also, just look at that bottle!
I feel like Burberry perfumes are often overlooked, but trust me when I say they are not to be missed. If you like sweet fragrances, then I couldn't recommend this one enough, with notes of blackcurrant, blueberry, raspberry and amber.
This perfume is a great gift option for those people who are tricky to buy for. It's classic, it's timeless and it's great for all year round thanks to fresh notes of freesia and oakmoss.
I know it's winter, but now is a great time to save on your summer fragrance of choice. If you like fresh, sweet scents, then this is the perfect perfume for you. Notes of bergamot, coconut milk and musk make for a beautifully delicate finish. 
This perfume is loved by many, and for good reason. As the name suggests, it features lots of floral notes such as jasmine and tuberose, but it also has a fresh, powdery edge that makes it ideal for everyday. 
This perfume needs no introduction. It's a favourite amongst celebrities and beauty editors thanks to the chic packaging and iconic scent. A combination of sweet and smoky notes will have everyone asking what you are wearing. 
Angel's Share by Kilian is perfect for the festive season. Inspired by cognac, it features notes of oak absolute, cinnamon essence and tonka bean. It's sweet, it's warm and it's very seductive.
I'm sure you've all heard of this clever perfume. Featuring the molecule Iso E Super, this scent works with your natural pheromones and creates a lingering fragrance that is unique to you.
Next Up: John Lewis' Black Friday Sale Has Come Early—These Are the Beauty Buys I Rate