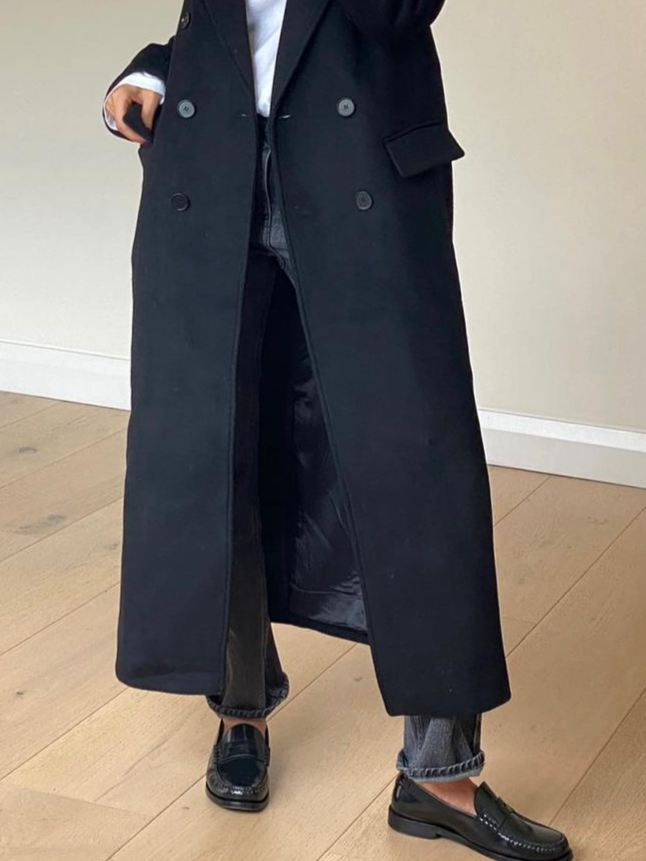 Up until about six years ago, aside from holiday sandals, I never used to wear flat shoes. Instead, I'd teeter around in heels, whatever the occasion—be it a night out or a trip to the supermarket. I guess I had subscribed to the idea that working in the fashion industry meant practical things such as flat shoes weren't part of the uniform. In my defence, flat shoes weren't given the same treatment that they are today.
Then the tide turned. From Céline's (when the brand still boasted its accent) Glove shoes to Gucci's once-again-iconic Jordaan loafers, the humble flat was given the haute treatment by a host of brands. Now, you'll find plentiful flat shoes that look just as pretty as heels, if not more so.
It's official—flat shoes are cool, and I wear them around the clock. Not only are they more comfortable than any of the shoes I wore during my early 20s, but I also trip less. (Note: It's imperative to pay attention when walking in five-inch stilettos and not get distracted looking at dogs.) And you know, I also feel much more stylish.
Ballet flats, loafers, Mary Janes—whatever your preferred flavour of flat footwear is, I've found the chicest pairs out there. Scroll below to see the best flat shoes on offer right now, from high-street, mid-range and luxury brands.
Jeanette demonstrated the trending way to wear loafers this season—with tall socks. 
I can see these selling out at lightning speed.
A great dupe of the Gucci horsebit loafers.
A cool, contemporary take on the classic Mary Jane.
They may not be the most practical for winter, but these would be perfect for winter parties where you don't want to bother with a heel.
White loafers are so chic.
I love the square toe. 
This burgundy tone is so good.
The perfect party shoe. 
Just the right amount of embellishment.
I am simply obsessed with these suede beauties.
The colour, the shape, the slight heel—it's all so good. 
A penny loafer is such a timeless style.
Marisa styles flat Mary Janes for winter with a long dress and coat.
I'm obsessed with these pumps from Reformation's collaboration with the New York City Ballet.
These would be such a fun addition to an otherwise simple outfit.
The benefit of Mary Janes is that the strap will stop your foot from slipping out.
Unbelievably chic.
Now to decide which Reformation dress to style with these ballerina pumps…
The gathered leather detailing sets these penny loafers apart. 
Ideal for fans of the patent leather look.
The buckle detailing is so unique.
Silver hardware is really on-trend for 2023.
Reformation's much-loved loafers come in a range of styles and prints. 
A truly special loafer.
Marilyn opts for a modern monochrome look, teaming her Chanel ballet flats with balloon skirt and a black blazer. 
You'll get so much wear out of these timeless loafers.
The Row's shoe collection always hits the mark. 
The dream party loafer. 
Such an elegant silhouette. 
Valentino makes the best going-out shoes for when you're just not in the mood to wear heels.
As seen on countless celebs and influencers, including J-Lo and Elle Fanning.
The sleekest loafer I've seen.
The peak "quiet luxury" loafer.
I was sold the second I saw that pearl-embellished strap.
Gucci slip-ons are iconic for a reason.
The sweetest ballet flat with a slightly avant-garde vibe.
This post was originally published at an earlier time and has since been updated. 
Next Up: The Classic Flat Shoe Fashion People in London and Paris Reach For Every Winter