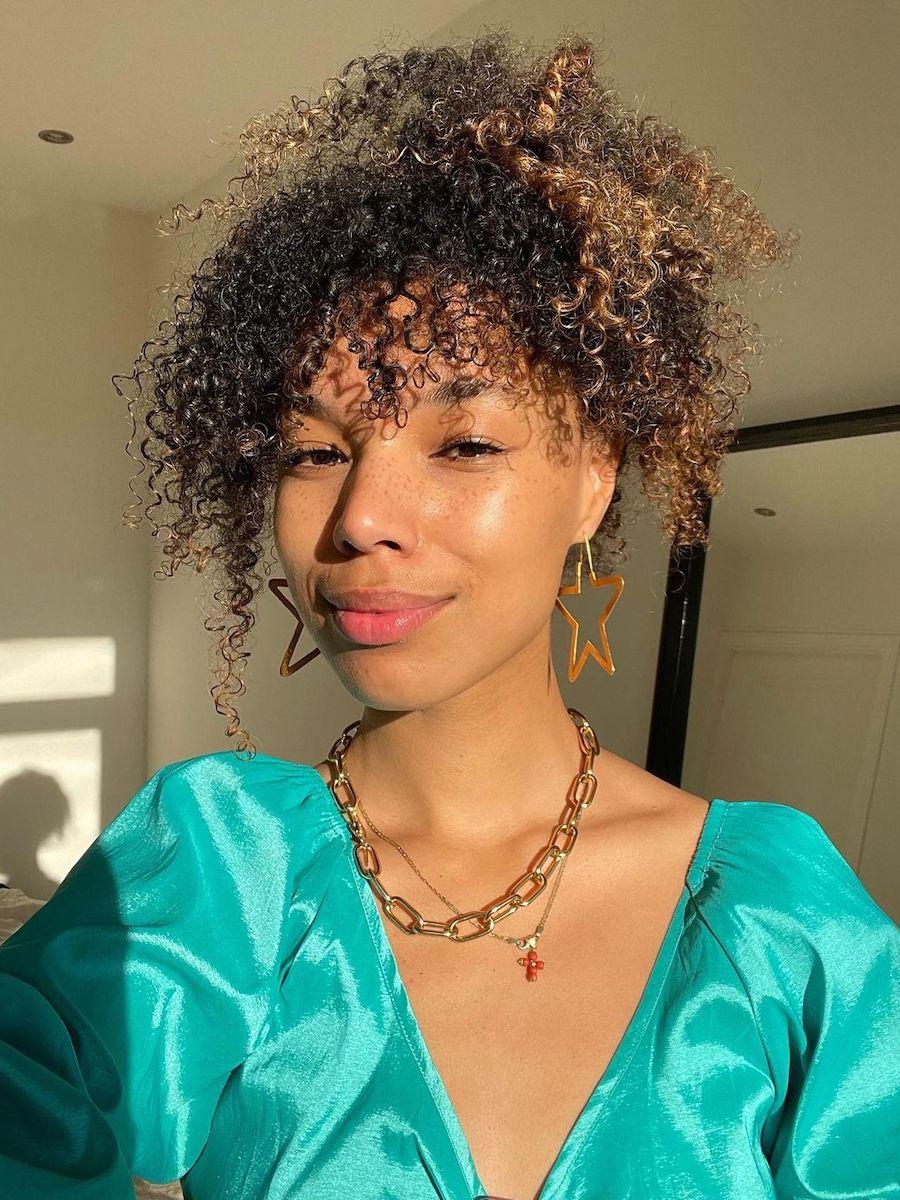 There is so much to love about the arrival of winter—cosy knitwear, chunky boots and a palette of berries and burgundies for our nails and makeup. However, when it comes to looking after our skin, the transition to cooler weather can play havoc with our complexions. For me personally, the combination of central heating indoors and biting winds outdoors means that I'm left dealing with shiny patches as well as dry spots. Plus, my usually oily skin is suddenly parched—rendering my carefully curated skincare routine lacking. And I'm not alone in my winter-skin confusion.
"Drastic temperature changes and lower humidity levels between indoor and outdoor environments creates stress for the skin," explains skin and wellness expert Ada Ooi. "This results in dryness and heightened sensitivity, which is a killer for creating wrinkles, while the hydrolipidic barrier that protects our skin can also become damaged during the winter months." The upshot is that our complexions can feel dried out, sensitive and lacking in that covetable dewy glow once winter rolls around.
So what can we do to help restore a little radiance in our skin?
Ahead, I caught up with two skin experts to find out exactly what products we should all be using in our winter skincare routines to keep our skin feeling happy and healthy all season long. With their favourite formulas and the ingredients we should all be seeking out, they've got you covered.
The aim of the skincare game during winter is nourishment, and for Anita Sturnham, a GP specialising in skin health, that starts with your cleanser. During the winter months, Sturnham advises that we all "cut back on stripping skincare regimens [and] avoid double-cleansing and sulphate-based foaming cleansers." Instead, she recommends opting for gentle cream formulations that are "rich in hydrating ingredients such as glycerin and niacinamide."
This creamy cleanser from Sturnham's own brand, Decree, is packed with rose water, glycerin and seaweed extract to ease congestion and plump and hydrate skin. I'm not a huge fan of cream cleansers in general, but even I adore using this.
This French pharmacy favourite is one of Sturnham's personal picks, and I know so many beauty editors who swear by this soothing cleansing cream, too.
Like all of Elemis's skincare products, this cleanser feels delightfully luxurious and leaves even the most tired-looking winter skin with a brilliant glow.
Hyaluronic acid is one of those ingredients that skin experts recommend all-year round thanks to its universal appeal. Ooi coins it the "ultimate hydrating molecule [that] keeps skin plumped and hydrated" and recommends that you seek it out as an ingredient in your winter serums and moisturisers. It works by helping your skin to retain moisture (one hyaluronic acid molecule can hold up to 1000 times its weight in water), so it's brilliant at keeping dehydration at bay—and dullness along with it. Top tip: apply your hyaluronic acid products to slightly damp skin to improve efficacy. 
This refreshing, lightweight serum is brimming with hyaluronic acid and Vichy's thermal mineralising water to deeply quench thirsty skin.
I'm seriously impressed with this affordable hyaluronic acid serum, which boasts a slightly creamy texture that drier skin types will love.
This hardworking offering from FaceGym contains high levels of HA along with polyglutamic acid to really lock in moisture for bouncy, plump skin.
If there's one ingredient that Sturnham is passionate about us all incorporating into our winter skincare routines, it's ceramides. "Skin studies have identified reduced levels of ceramides in the very top layer of our skin, the stratum corneum, in the colder months," Sturnham explains. "Ceramides are the important lipids that keep our skin barriers strong. If we describe the top layer of our skin as being like a brick wall, the skin cells are the bricks, and the lipids are the mortar, [so] with reduced ceramides the mortar levels are weakened and moisture escapes more readily through the gaps during autumn/winter."
Packed with five ceramides, this versatile spray provides a comforting layer of protection to winter skin. Use it before your moisturiser for an extra layer of hydration or whenever your skin needs a boost throughout the day.
Alongside ceramides, this rich moisturiser contains beetroot and coconut extracts, vitamin F and pomegranate sterols to provide an antioxidant boost to protect skin.
Slather on this overnight mask—a combination of 3% ceramides and 2.5% hyaluronic acid—and wake up to smoother, plumper skin. The results really bely the affordable price tag.
Although it might be tempting to reach for ultra-rich moisturisers (and go for it if that's the texture you love), Ooi is a big advocate of "multipurpose water creams that can be used as moisturisers, primers and leave-on masks." She advises seeking out formulations with a "high percentage of humectants … for deep hydration," so look out for hyaluronic, ferulic and lipoic acids as a starting point.
A great choice for oilier complexions, this gel-cream formulation deeply hydrates, cools irritation and even calms breakouts. Plus, it acts as a shield to protect skin during these colder months. 
This lightweight formula is enriched with thermal spring water to lock in water for up to 24 hours. It sinks in super quickly yet provides all the nourishment of richer textures that I've tried before.
A cult product for a reason, this moisturiser uses auto-replenishing technology to keep skin rehydrated throughout the day. Plus, it works as a brilliant base for makeup.
While Sturnham advises skipping retinoid serums that leave your skin feeling dry and sensitive during winter, she stresses the importance of continuing to use an antioxidant serum during the day to strengthen and protect the skin. Vitamin C is a great option if you're looking to boost brightness, while vitamin E works brilliantly if you're seeking extra nourishment. 
A restorative, luxe-feeling serum that leaves skin feeling oh so soft and nourished.
Yes, it's pricey, but I always come back to this potent antioxidant serum in the winter, as my skin loves it. It contains 15% pure vitamin C, 1% vitamin E and 0.5% ferulic acid to protect skin from damage and target fine lines and wrinkles.
This little bottle of vitamin C instantly brightens and restores glow without irritation—a great entry-point antioxidant.
Once you've added all that moisture into your skin, you need something to seal it in and prevent it from escaping…. Which is where face oil comes in. Oil-based products acts as occlusives, which means they create a barrier to trap moisture. 
Just as its name describes, this oil provides a comforting cocoon of moisture, sealing moisture in and softening skin that feels dry and tight.
If winter has your skin looking dull, tired, and flat as well as feeling dry, this is exactly the kind of product you need to add into your routine to brighten and boost your complexion.
Perfect for sore and sensitive winter skin, this soothing oil blend contains ingredients like prickly pear and buriti oils to calm and nourish.
Up Next: The 4 Skincare Tips That Have Helped Me Glow This Winter