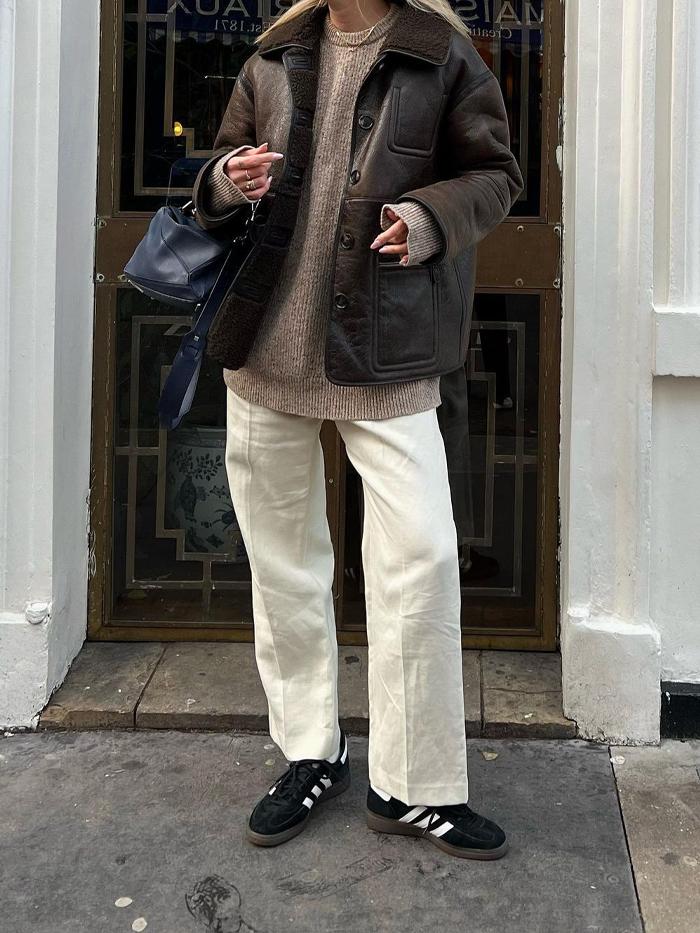 Trends come and go, and they're largely subjective to start with. What one person loves might be considered a fashion crime to the next, and that's why personal style is so important. You can pick and choose the trends that feel like "you", and ignore the ones that don't.
But when it comes to trainers, it turns out our editors share similar feelings on which colours, shapes and fabrics are starting to feel a little dated—mostly because other styles have emerged as more relevant in 2023, pushing others further down the list. There simply isn't room for them all, unless you're okay with storing the overflow from your shoe collection in your oven, à la Carrie Bradshaw.
Of course, we don't believe in completely writing off an item just because it's not to our taste at this moment in time, so take the following opinions with a grain of salt. We're also an indecisive bunch with ever-changing preferences; these are simply the trainer types we're favouring for the current season. Keep scrolling to find out which trends we're pressing pause on for now, plus the ones we're buying into instead.
Style Notes: Moving into the rainy days of autumn, shifting our attention towards neutral-coloured trainers might be unwise. But there's no denying how fresh white, cream and grey sneakers feel, and they offer the flexibility to experiment with colour in the rest of your outfit. We think it's worth the risk.
Style Notes: With the exception of Converse Chuck 70 (we still love the high-top version!), low-tops are the most classic option. Plus, they tend to work with a wider range of hemline lengths than trainers that surpass the ankle. Midi skirts, puddle pants, cropped jeans, mini dresses—you name it.
Style Notes: If it's got a durable gum sole, it's likely influencer-approved. This distinctive detail isn't just practical, but it's officially considered cool. Adidas is perhaps the brand that comes to mind, but others like Veja and Toteme have embraced the style, too.
Style Notes: For now, we're reserving our running shoes for running. To give our outfits that sporty spin, instead we'll be experimenting with the 'hiker' trainer trend. They give every outfit an outdoor-sy vibe, even if you feel more at home on Oxford Street than the Peak District.
Style Notes: A few years back, exaggerated, sculpted soles dominated the sneaker space. But our favourite silhouette in 2023 is the old-school variety. The 1970s was a particularly fruitful decade in the trainer department, and you'll find many brands today looking to their archival designs for inspiration.
Next Up: People in London Won't Stop Wearing These 7 Autumn Shoe Trends