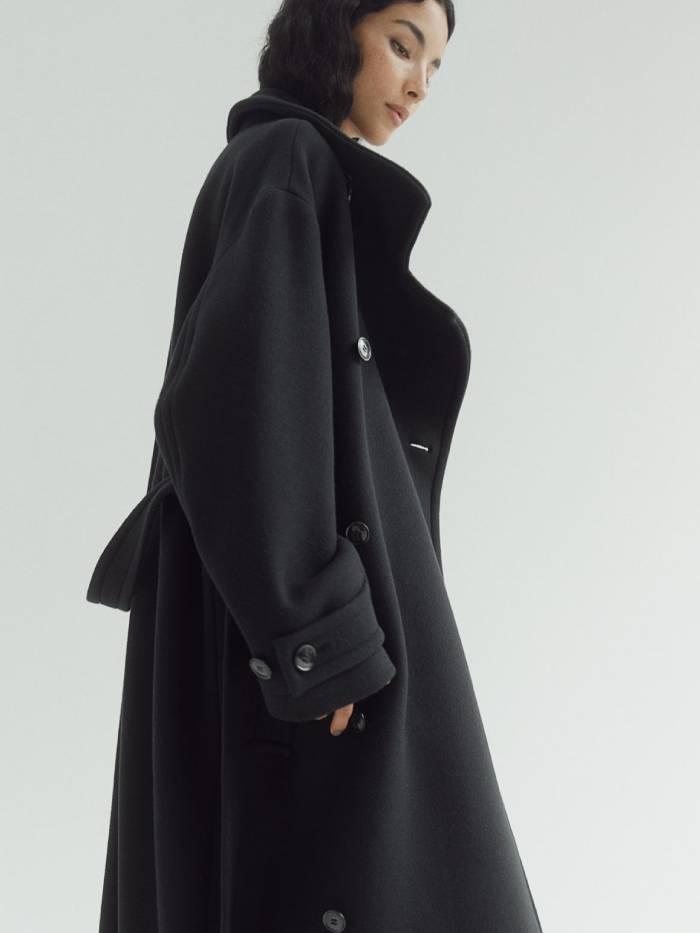 This cashmere jumper is one of my favourite H&M winter finds. 
It can't just be me—I had to do a double take when I saw these H&M finds because they're just so good. Perusing the site's new arrivals is a weekly activity of mine, and on my latest visit, I came across more than a few finds that actually stopped me dead in my scrolling. While most of these pieces fall under the £150 mark, I wouldn't blame you for assuming otherwise.
As a fashion editor, I have a keen eye for spotting expensive-looking details, and since I'm always looking at designer clothing, I can easily spot those luxe details elsewhere. The H&M pieces you're about to see below immediately reminded me of something I would see at a luxury retailer this winter, whether it's an oversized wool coat, a cashmere jumper or a pair of polished knee-high boots. There was so many chic pieces on my last visit to the website, in fact, that I ended up ordering a number of these winter staples myself. Read on to see H&M's most expensive-looking buys in one neat edit for you below. You can thank me later!
A great way to tap into the bouclé trend for autumn. 
These real-leather boots always sell out very quickly. 
If you're after a more budget version, opt for the non-leather style. 
This could so easily pass for designer. 
Perfect for work. 
Burgundy boots are so classy. 
The texture of this knit really elevates it. 
Fashion people are opting for brown suede over black leather when it comes to their chunky ankle boots this year. 
Creamy coat goodness.
This looks really thick and good quality. 
So polished paired with black knee high boots. 
A full skirt is such a chic, understated partywear look. 
I love how simple and elegant this is. 
So French. 
This whole tux suit is a vibe—I'd wear for work with a roll neck or shirt and black boots and add a red lip and heel, maybe some statement earrings for a party. 
Such designer-like details in this piece. 
A wardrobe staple to pair with chunky jumpers, or blazers when dressing up. 
Chic. 
Wrap me up in this any day. 
Cosy girl era. 
A brilliant throw-on dress. 
Practical and classic. 
Sometimes H&M just does a brilliant printed dress that looks so expensive, and this is one of them. 
The pearly detail!
You can't go wrong with a winter jumper. 
So elegant. 
Another excellent knitted dress. 
A great shorter puffer coat. 
A sock boot is particularly great for wearing under skirts, suiting and jeans in winter. 
Next Up: H&M Just Dropped the Most Designer-Looking Collection
This story was originally published at an earlier date and has since been updated.