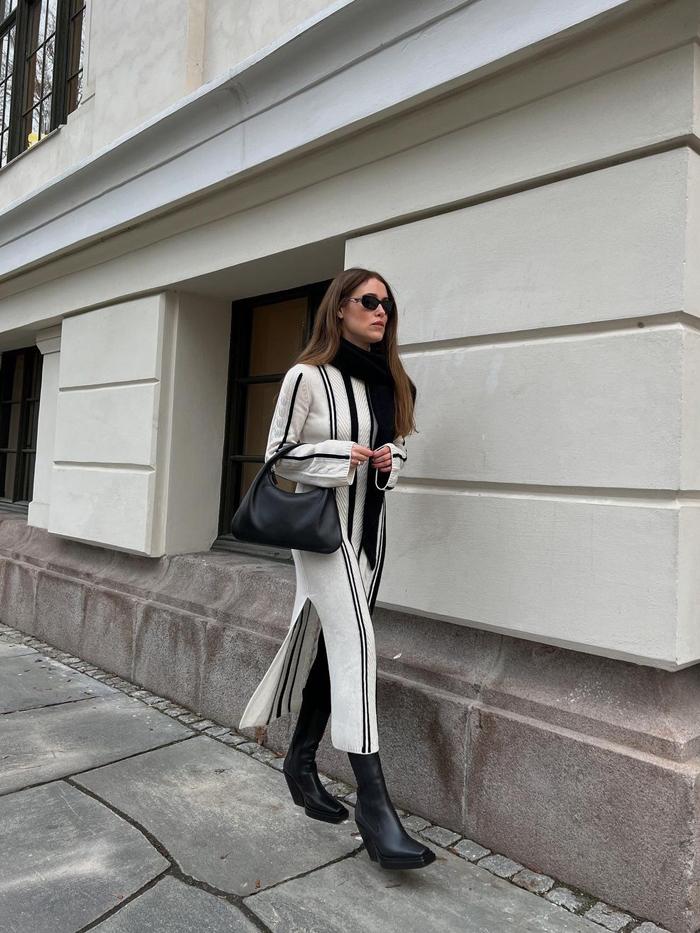 Building an outfit that feels polished, professional and in line with your personal style is challenging once the cold weather hits. Often, the instinct to bundle up leads to looks that are more suited to cosy at-home days than an 8-hour stint at the office. But no matter how formal your workplace dress code is, it is possible to keep the chill at bay and look on-point in the process).
To make getting dressed in the mornings as quick and stress-free as possible, it's a good idea to stock up on some solid work dresses. After that, all you need is a smart pair of shoes and a heavy coat before you're ready to head out the door. And fortunately, the fashion gods have delivered on this front for the winter season.
We've rounded up 24 office-friendly dresses, from knitted midis to short tweed styles, at three different price points. Whatever your budget and your company's preferences, you'll find something you feel comfortable (and warm) in below.
Perfect for layering over a turtleneck.
This would also look great with tights and ankle boots.
You can't go wrong with a wrap dress.
This has a really elegant feel—and it's ideal for layering.
A fun print that still feels professional.
This will keep you warm and chic.
Prepare for compliments from your co-workers.
This looks designer, right?
Add a cropped sweater vest on top when it's particularly chilly out.
This weighty cord number will definitely keep the cold out.
I love how this looks with knee-high boots.
Leather is a key winter fabrication.
Between the high neck and long sleeves, this is a winner for the winter months.
An easy way to break up an all-black outfit.
The most beautiful jewel tone.
Wear this at the weekend, too.
A year-round hero.
This fun pop of colour will cheer up the entire office.
I adore the belt detailing.
An easy winner.
So cute—and you can easily transition it to after-work drinks.
Grey always works in a professional environment.
When in doubt, reach for a knitted dress.
Treat this well and it will last a lifetime.
Next Up: For the Past 5 Years, I've Bought All of My Favourite Dresses From This Store