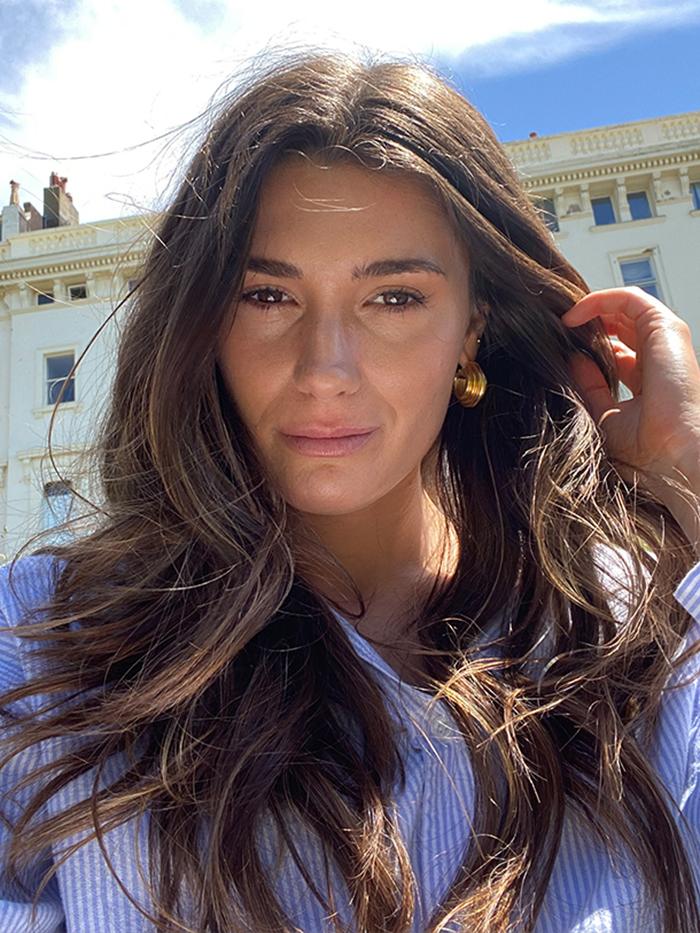 There's no doubt that the best part of being a beauty editor is getting to try the latest beauty innovations. Beauty journalists are amongst some of the (very lucky) first to test out new launches, often weeks or even months ahead of a product's launch date. Whether it's the latest high-tech skincare, the very best hairstyling tools or the most coveted makeup and fragrance brands, there's a real rush of excitement whenever a parcel arrives at the Who What Wear UK offices. 
From bronzers and the best nail polishes to mega moisturisers and cleansers, between myself and our network of beauty experts, virtually no launch goes untested. But with so many new drops every single day, each with claims as groundbreaking as the next, how is anyone actually supposed to know what's any good? Even as a beauty editor, it can often be overwhelming with the sheer amount of choice we're now presented with.
To cut through the noise, I've put the latest launches and products to the test to see if they're really worth your hard-earned money—because splashing out and ending up with a beauty dud is so disappointing. I dedicated some time this month to testing, trialling and monitoring every single launch that came my way so that I could put all of the best new products into one convenient space. So, if you want to find out which of the best new beauty products made a lasting impression on this tough-to-please editor this month, then you've come to the right place.
Ahead, keep scrolling for the 10 best new beauty products of the month.
I'm already utterly obsessed with Maison Francis Kurkdjian's 724 Eau de Parfum (which smells clean and soapy, thanks fresh notes of aldehydes, zesty bergamot and skin-like musk) so when the new body range landed on my desk, I swiftly brought it home to give it pride of place in my bathroom. The range consists of a body and hand wash, body lotion, hair perfume and body oil, but my favourite is possibly the body wash. It leaves skin delicately but noticeably scented and when used with the eau de parfum, really enhances its longevity. This would make a great present for the fragrance fan in your life who revels in scented self care.
Sticking with the theme of smelling clean, Jones Road's new fragrance, Shower, captures the feeling of being freshly showered all day, and has already been flying off the shelves. And to be honest I'm not surprised—it smells exactly like the feeling of stepping out of the shower. "This, for me, is the ultimate pick me up in the afternoon when I have to run from work to dinner. I spray on Shower, and I feel revived," says founder Bobbi Brown. The notes include grapefruit, neroli, patchouli, sea spray and orange blossom. It's also very reasonably priced at £39, so if you see it in stock—run.
Truly, this is one of the best mascaras I've tried in a long time, and I am hard to please when it  comes to mascara launches. If you have stubborn, straight lashes and wish for all-day lift, curl and fanned-out volume, this mascara will not disappoint. My lashes are long but struggle to hold a curl all day, but using this in tandem with my eyelash curler gives me the most amazing lifted lashes that don't flop by midday. The flexible wand features helix-shaped bristles that coat each lash in glossy, deep black film. You only need a couple of sweeps as it gives instant volume. Everyone has been asking me if I've had a lash-lift, but I tell them it's this mascara.
Fans of Drunk Elephant's D-Bronzi Drops, listen up. The B-Goldi Drops might be my new favourite. If you want a dewy glow (without any bronze tones) these are a delight to mix into moisturiser or a skin tint, or as a highlight wherever you want to add radiance. Despite alluding to gold in the name, I'd say these have more of a subtle, untinted  radiance rather than a glitzy, golden-hued highlighter. It gives the skin a really healthy-looking glow and captures the light in the most beautiful way. I know when party season arrives I'll be adding a couple of drops into my body lotion for gleaming limbs too.
Candle season is upon us, and Susanne Kaufmann's Balancing Candle has been melting away stresses and fending off the seasonal affective disorder as the night's draw in earlier. This smells just like a spa. In fact, it's inspired by Susanne Kaufmann's Spa in Bezau, Austria, which is tucked amongst fresh mountain air and forest pines. The uplifting notes of citrus, ylang-ylang and lavender mingle with grounding myrrh, nutmeg, cedarwood, patchouli and vetiver that fills the room with the relaxing scent.  Lighting this feels like a big sigh of relief at the end of a busy day.
Refy's cherry red lip look has gone viral, and it's this kit that is used to create the look. It includes the brand's much-adored Lip Sculpt in the shade red to line the lips (which includes the lip sealant, helping to lock the lip liner in place all day long) and the Lip Gloss in the same hue that leaves lip in a glossy, cherry-tinted lacquer. With a nod to the autumn makeup aesthetic, the set also includes the Cream Blush in 'Cherry', which imparts a dewy tint of colour to cheeks, and a Refy compact for touch-ups. I know I'm going to be wearing this all through autumn and into the party season.
Lately, I've been in a hair health rut, but Gisou's new Hair Serum has given my tired lengths a new lease of life without weighing them down. If you find hair oils too heavy or have fine hair, but want to jump on the benefits that Gisou's honey-infused products bring to lacklustre lengths, then this launch is for you. The serum houses tiny honey encapsulated beads that burst on contact with the hair, weightlessly imparting shine and hydration, whether used on wet hair prior to blow drying or to refresh second-day hair.
Now the colder weather has arrived, many of us can benefit from an extra layer of hydration in our skincare routine, and Dr Jart+'s Ceramidin range is ideal for repairing and shielding the skin barrier from the cold. The Skin Barrier Serum Toner has a milky, lightweight texture that is packed with ceramides and panthenol, which sinks in instantly while quenching the skin. It can be used underneath your serum or moisturiser. Think of this as a the equivalent of a fine knit layer you might wear layered underneath a winter coat for an extra layer of comfort to the skin.
Phlur's fragrances always fly, but I tip this new Hair and Body Fragrance Mist to be a sellout. Both skin-like and decadently sweet, Vanilla Skin combines gourmand vanilla with creamy jasmine, before drying down into a smooth cashmere wood, sandalwood and cedarwood base. A little goes a long way and its very long-lasting, too.
I always fall head-over-heals for anything Tatcha creates, but I think this serum stick is particularly genius. This solid serum stick is designed to top-up hydration throughout the day—even over makeup—helping to address fine lines, creasing concealer or to refresh makeup without having to reapply a full face. It lends very well to those with dry skin, thanks to the addition of nourishing squalane, soothing Japanese lemon balm and Hadasei-3, Tatcha's antioxidant complex that has made the brand the go-to for celebrities and makeup artists alike.
Now is the time of year that candles come into their own and I'm obsessed with Malin + Goetz's new candle launch, which centres around strawberry and the scent is both beautiful and completely unexpected. It's less fizzy strawberry sweet and more wild woodland strawberry, with woody oakmoss and cedarwood notes surrounded by creamy jasmine and bright, crisp bergamot. This will make a chic scented addition to your mantle.
Templespa's newest cleanser has given my skin the most incredible glow. In fact, I'm finding I can wear less makeup as it has helped to fade acne scarring and leftover pigmentation from the summer months. It has a gel texture that melts into a luxurious oil that draws out the day's makeup and excess oil from the skin, while the addition of vitamin C helps skin glow to a glass-like effect.
Junior beauty editor, Grace Lindsay has convinced me to try L'Oréal Professionnel's latest launch. "I have always loved L'Oréal's leave-in masks, and the brand's newest creation might just be my favourite one yet," says Lindsay. "The first thing I noticed when using this was the scent. It smells like such an expensive perfume, and really lingers in the hair which I love. The second thing I'm obsessed with is how easy it is to use. All you have to do is apply it to the ends of your towel-dried hair and you're good to go. The mask itself works to restore strength and also protects from heat, and I can't wait to see the long-term results."
Key notes: Orange Blossom, bergamot, cinnamon, bourbon vanilla, elemi, guaiacwood, ambrox, praline, musk. With the arrival on autumn comes many incredible fragrance launches in September. First up is Parfums De Marly's new Althaïr, which is a delicious yet fresh take on bourbon vanilla. Without being at all sickly sweet, the warm vanilla notes are bundled in orange blossom and bergamot before drying down into a creamy praline base with addictive musk and smoky and honeyed guaiacwood. This is a scent that will linger on your autumn knitwear beautifully throughout the season. 
Behold: the most perfect red-brown nail polish. This is part of Chanel's limited edition autumn collection (so you'll have to move quickly to snap it up) and I've had several compliments on the autumnal hue whenever I've worn it. Brown nails are big news for 2023, and this one perfectly balances the warm undertones of red with chocolate brown really flatters the fingertips. As with all Chanel's nail polishes, they're ultra-glossy and very long-wearing, too.
The past month has been an excellent one for fragrance and candle launches, which includes Maison Francis Kurkdjian's latest candle, Es Cap—the perfect antidote to the numerous pumpkin-spiced candles we often see at this time of year. This candle was inspired by an isolated barn in Formentera, with a chic take of the woody fig tree and sun-parched soil. It has a fresh yet dry quality to it that reminds me of hay dried under the midday sun, which pairs well with the subtle jamminess of the fig fruit, tempered with grounding cedarwood. It fills my room with fragrance and is ideal if you're not yet ready to dive head-first into those heavier winter candles just yet.
I've long been a fan of Ren's Evercalm range, which caters to sensitive skin and redness, and I'm equally enamoured with the new body balm. It has a silky, buttery balm-to-oil texture that melts into the skin, giving a cocooning effect to compromised skin in the areas where it needs a little helping hand. Rich in omegas 3 and 6, as well as a nuber of hydrating oils, it instantly soothes irritation, softens dryness and leaves skin silky smooth and comfortable.
In what might be the chicest collaboration of the year is Byredo's perfumed roll-on oil with Susanne Kaufmann. Inspired by Kaufmann's home in Bregenzerwald, the perfumed oil transports you to the mountainous regions of the Austrian Alps, all fresh air and green pines. Designed to be rolled onto pulse points, the green scent soothes the mind while the addition of sweet fig and jasmine are bound to earn you compliments.
With the weather beginning to cool down, baths are back on the agenda and Neom's new bath milk is the perfect way to ease into those shorter days as the evenings draw in earlier. It contains magnesium, which can be absorbed through the skin, and helps to induce a restful night's sleep, helping to soothe aching muscles and frazzled minds. The bath milk features a cocktail of skin-hydrating organic oils, and the dreamy scent of lavender, chamomile and patchouli is guaranteed to send you to the land of nod as your head hits the pillow.
And for those who are ready to welcome those spicy, wintery scent with open arms, allow me to aquaint you with Frederic Malle Heaven Can Wait Eau de Parfum, created by perfumer Jean-Claude Ellena (who is behind many of the brand's scents, and has created perfumes for Hermes and Cartier). This new launch features a dark yet warm blend of clove, fiery pimento, creamy ambrette and earthy carrot seed, which are given a subtle sweetness with peach and prune. It reminds me of an elevated take on carrot cake and has me constantly sniffing my wrists.
Firstly, can we have a moment for this beautiful tortoiseshell print bottle? You'll be pleased to know that the contents is just as captivating. Perfumer and founder Jo Malone CBE was inspired by the glamour of Concours d'Elegance, an event with vintage cars, champagne and picnics on the estate gardens at sunset. Warm amber pairs with zesty lime and bergamot before drying down into a smooth patchouli and suede base. 
I'm welcoming in the new season with open arms, and that means switching up my home fragrance and ushering in some late summer scents. Diptyque has launched three new scents of its diffuser, which is now available in Figuier, Mimosa and Fleur d'Oranger. I'm a fan of the Figuier scent, which evokes walking amongst a fig-tree grove, and this reed diffuser really does fill the room. The fluted glass vessel fits perfectly into any interior, and will look chic on any mantle or side table to elevate your space. It makes a chic gift for the person who has everything, too.
Every single member of the Who What Wear UK team has fallen in love with Merit. The minimalist makeup brand is ideal for those who want chic yet understated makeup that doesn't take an age to apply in the morning. Merit's new eye shadow is the eye shadow for people who usually hate wearing it. The cream-to-powder texture leaves a soft-matte finish that can be applied easily with fingertips or a brush for an all-over wash of colour without any fuss. I've been wearing Studio, a taupe shade, all over my lids for when I want to add a bit of warmth to my eyes, and I've been really impressed with how well it stays put throughout the day. 
Launching on 31 August is Charlotte Tilbury's Magic Water Cream. You'll have no doubt heard of the brand's iconic Magic Cream, but this new version features an ultra-hydrating formula (packed with hyaluronic acid, peptides and niacinamide) with a gel-cream texture that melts right into the skin. I can attest that it makes makeup go on like a dream.It's also ideal if you prefer a light moisturiser or just require some quality hydration if you have dehydrated skin, regardless of your skin type.
Team Who What Wear UK put this foundation to the test last week, and we were impressed. I've long been a fan of Glossier's Stretch Concealer, and the matching foundation is just as impressive. It's fuller coverage than the brand's Perfecting Skin Tint, so it's ideal if you're looking for a new foundation with medium, buildable coverage. A little goes a long way, and it leaves the skin with a radiant finish that's neither matte nor ultra-dewy—it sits right in the middle. 
With autumn on the horizon, candle season is just around the corner. I've been seeking ways to scent my home that don't require lighting a candle, which isn't always convenient, and while I love reed diffusers, they can run out quickly considering they emit a scent even when you're not at home. This is why The White Company's electric diffuser caught my eye. It's motion activated, so it only scents the room when you walk past the monitor, and it has two different modes. Mode 1 emits the scent twice within a two-minute cycle after stepping into the room (30 minutes at night), and mode 2 emits the scent twice an hour (once every two hours at night). You use it with The White Company's fragrance oils which slot inside the diffuser, and my favourite is Oakmoss Fragrance Oil (£10)—it has made my whole living room smell incredible.
I sometimes experience skin sensitivity (probably partly due to my job, where I'm often testing a lot of products at once) and I've fallen in love with Dermalogica's new Stabilizing Repair Cream, which I know is going to be amazing to keep on standby when the season turns. The rich, balm texture instantly comforts irritated skin, cosseting it with skin-repairing ceramides to boost its barrier. It has some impressive before-and-after images on redness, proving that it helps soothe reactive skin types.
I haven't been that bothered about lipstick lately, so trust Prada to reignite my love with its new beauty line. The range features a tight edit of foundation, eye shadow quads and lipsticks for now, and I'm really impressed with the Hyper Matte Lipsticks. They glide on with a velvety finish that doesn't leave your lips feeling dry—they're enriched with hydrating jojoba oil—and they also boast great wear throughout the day. The shade Fuoco is my favourite—a deep, suits-all red that will see you through autumn and winter. The lipstick itself is also beautiful, featuring a cross-hatched texture that you see on Prada's saffiano leather goods. Last but not least, the bullet is housed in a refillable case.
I rarely say this as a beauty editor, but I've never tried anything like this mask before. Clarins's gel-cream mask quite literally feels like a cryotherapy ice facial. As you apply the mask, you can actually feel it turn colder on the skin, with a cooling, icy effect. This is down to a clever ingredient called M.G.A.—a molecule derived from menthol that feels great on hot or inflamed skin. I'd liken it to the sensation of applying ice on your skin, except with this mask, you also benefit from the firming and radiance-boosting formula. It's magic.
My nails have been in rehabilitation after becoming allergic to gel polish, and Zohi's gummies have helped them grow long and strong. They contain biotin, zinc and vitamin E, which also benefit hair and skin, but the most dramatic difference I've noticed is how much healthier my nails are. Plus, the cherry-flavoured gummies are sugar-free but still feel like a treat to take when my 3pm cravings hit.
Naturium is fast becoming one of my favourite skincare brands, and it just so happens to also come with a very reasonable price tag. I've loved using the Multi-Peptide Moisturizer over the past couple of weeks, which visibly plumps the skin with a cocktail of peptides, whilst vitamin C brightens and panthenol softens. It sinks in really quickly yet still feels hydrating throughout the day.
At this time of the year, I'm all for curated kits that I can rely on if I'm jetting off on holiday, and this chic edit from Stella McCartney Beauty is the ultimate skincare travel kit. Containing travel sizes of the brand's cult Alter-Care Serum, Reset Cleanser and Restore Cream, the kit comes in a chic pouch which you'll reuse time and time again. I've been using the products over the past week and they've become firm favourites in my routine. What's more, all of Stella McCartney Beauty's products are refillable—something I can definitely get on board with.
Speaking of travelling, does anyone else find travelling with makeup brushes a nightmare? They either get squashed in transit or ruin the inside of my makeup bag. So imagine my joy when Chanel Beauty launched the chicest solution to my problem via this covetable brush kit, complete with a leather case, which comes in nine shades to choose from. Inside the zip-up case is a foundation brush, blusher brush and a dual-ended retractable eyeshadow brush. It's limited edition, so move quickly if you're after a set. But if you do miss out, you can also find a matching compact mirror and nail file in the same hues.
I'll be honest, I'm yet to meet a U Beauty product that I don't love, but The Plasma Lip Compound might be one of my favourite lip products that I've ever tried. I'm something of a lip balm obsessive (you'll find them scattered all over my home and in every bag I own) and this one's lightweight and silky texture fits the bill for when I want a hit of hydration that's lightweight yet still nourishing on the lips. Yes, it is expensive for a lip balm, however my parched lips have been restored since using this, and they look plumper and fuller, too. There are four shades to choose from, but I know the deep berry tone of Cassis will also see me through to autumn.
Whenever I give my friends a telling off for skipping SPF underneath their makeup, their usual response is to tell me that SPF feels heavy and cloying on the skin. And I get it—some SPFs feel dreadful to wear, particularly under foundation. However, I'm telling everyone I know to try this brilliant SPF from Mecca Cosmetica. It's Australian-made, and those in the know will tell you that Aussie SPFs are highly regarded as the best around due to the country's strict regulation on sunscreens—more so than anywhere else in the world—so you know it offers great protection from damaging UVA and UVB rays. This one feels amazing underneath makeup. It hydrates but leaves skin with a matte finish that actually makes your makeup look even better. I'd liken it to a primer. 
During the summer the last thing I want to do is whip out my hairdryer, so I usually let my hair air-dry. I like to use product to enhance my hair's texture as it dries, but most products like salt sprays leave my hair feeling knotting and gritty instead of tousled and effortless. However, Hershesons has created an air-drying spray that is formulated without salt, meaning you get none of that dreaded crunchiness. Instead, my hair is left with movement and body that I can still easily run a brush through. It's become a summer hair staple.
I've started to take my body care routine more seriously, which entails giving my skin more regular exfoliation. Nudestix's Exfoliating Butter Body Wash is as luxe to use as it sounds. The salt crystals are suspended in a buttery texture that polishes and replenishes the skin as it exfoliates. You'll also find papaya enzymes, glycolic acid and salicylic acid which work in tandem to nibble away at dead skin cells to unveil glowing skin underneath. Honestly, my skin has never felt so soft.
Team Who What Wear UK are big fans of Ultra Violette, and its latest launch has seriously impressed me. This is the most lightweight SPF I've ever tried. It has a water-like texture that sinks in immediately and practically disappears on contact with the skin, making it great worn alone or underneath makeup during sweltering weather. It'll be great year-round too.
I'm encouraging myself to make more sustainable beauty purchases, so I'm bidding farewell to disposable emery boards and investing in glass nail files, which last for far longer and provide a better result, in my opinion. This set contains both a mini glass file and glass cuticle pusher, which are perfectly sized to carry in your bag and come in a sleek pouch.
Vieve's new bronzer is heavenly. Its creamy texture buffs beautifully into the skin to leave a believable sun-kissed warmth. It has a matte yet radiant finish—no glitter here—and an inclusive shade range that spans from deep to fair.
I'm fully into Summer Rain, Byredo's latest candle launch, which seems pretty apt given the recent weather we've been having in the UK. Byredo founder Ben Gorham is the master of taking a specific feeling and capturing it in scent form, and this smells exactly like the atmosphere after a summer thunderstorm, when all the oppressive heat has relinquished and the downpour of rain makes the air smell cool and fresh. This will be down to the notes of basil and spearmint that give this scent a herbaceous feeling with a twist of grassy green fig and earthy sandalwood. If you like the smell of a forest after rainfall, then you'll adore this. It's the perfect summer evening candle, and the invigorating scent makes it a great one to burn if you want to feel focused or energised.
Sticking with the theme of fragrance, Loewe's Aire Anthesis has also captured my nose this month. By the time July rolls around I like to have switched up my fragrance wardrobe to summer scents, and this chic addition is now among them. It's aquatic and refreshing, with notes of pear, rhubarb, peony and sandalwood, alongside "Loewe accord". Crafted by the brand's in-house nose Nuria Cruelles, this combination of notes is based on rockrose, a flower native to Spain that has an amber quality. Put simply, it smells delicious. It's like biting into a ripe pear whilst feeling the breeze in your hair by the waterfront.
Dermalogica's new Micellar Prebiotic Precleanse is a dream. It's designed to make light work of removing makeup, and the gentle milky texture glides over the skin, lifting even heavy eye makeup without leaving your complexion feeling stripped. Murumuru butter, apricot kernel oil and cotton seed protein work in tandem to nourish the skin, leaving it feeling cushioned and prepped for a second cleanse. It also helps to reinforce the microbiome barrier to encourage healthy skin.
I'm usually a bit sceptical of supplements, especially when they make big claims. However, I've been really impressed with Anatome's Cognitive Focus + Memory Support Supplements, which I feel have made a significant difference to my focus during the day. I take these twice a day (once in the morning, and again in the afternoon) and I've noticed my concentration and focus are much sharper—I'm even coasting through my usual 3pm slump, when I'd usually reach for a sugar fix to tide me over. They contain a mix of "brain enhancers" called nootropics, including mushrooms such as lion's mane and cordyceps along with vitamins B5, B6 and B12, which work in tandem to improve focus, boost memory and improve brain health. I'm now flying through my to-do list, so consider me a convert.
Next Up: A Makeup Artist Just Showed Me How to Avoid These 5 Common Mistakes