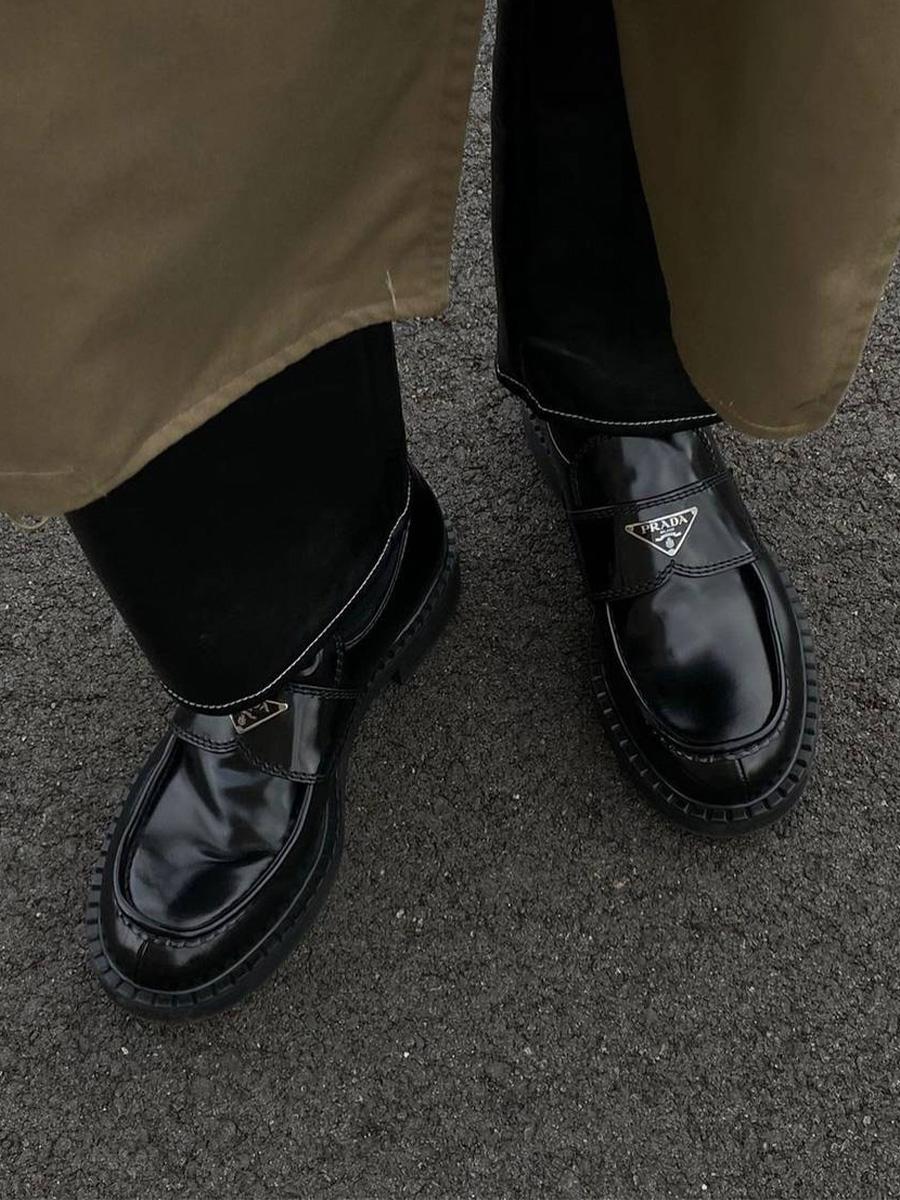 If the last few years have been good for anything, it's the prolific rise of the flat shoe. During lockdowns, now which seem like a lifetime ago, we suddenly had no use for heels—no offices, date nights or parties to wear them for. But that wasn't going to stop us shoe-loving folk from getting our fix. We got creative, trying out as many working-from-home and park walking-appropriate shoes we could find. From Birkenstocks and brogues to shearling slippers and combat boots. Never before has there been such a demand for flats, and never before has the selection been so eclectic. 
Although we're now back to normality with plenty of excuses (none missed) to enjoy our joyful and rather impractical shoes once again. The place in our fashionable hearts for flat shoes has remained, and there's one timeless style in particular—popular for years even before we were forced into flats—that we're pretty sure we'll never not wear now, and that's loafers. 
With their classic charm and minimalist versatility, loafers, from the original Gucci Horsebit Loafer to the more modern, chunky-sole versions from Prada, are still an undeniably appealing addition to our autumn wardrobe all these years later. If you choose (wisely) to invest in a luxury pair, you can be sure the cost-per-wear will tick down steadily over the many years you own them (that's Girl Maths). But there are also some excellent, more affordable, iterations on the high street now too. Just be sure to opt for real leather and they'll age gracefully alongside you.  Keep scrolling, and you'll not only find a thorough (trust us, we've scrolled through them all) list of the best loafers out there for autumn 2023, but there's also some chic loafer outfits to inspire you for the season as well. You're welcome!
Okay, I'm adding this look to my outfit inspo pile ASAP.
Loafers with socks softens up the tailored look. 
Bare ankles with loafers and jeans is such a chic, French-girl approved way to wear them. 
Every fashion girl owns a pair of loafers. They look especially stylish paired with a trench coat. 
This is a masterclass in using loafers for a modern tailored look. 
Prada loafers are notoriously difficult to get hold of but these are available in most sizes!
It's something a bit more statement than the Gucci horse-bit loafer.
A good quality piece at a sensible price point.
You can't beat Gucci Horsebit-Detailed loafers. They're recognisable worldwide as a cult shoe. The Jordan is Gucci's slimmer horse-bit loafer.
A glossy coat always appears much more expensive.
Penny loafers are so charming. Crafted from glossed leather, these will last seasons beyond.
Russell and Bromley should be your go-to if you're looking for good-quality loafers that don't boast a high-end price tag.
Gucci's preppy iteration has been a popular choice since the '50s.
An easy-to-wear, slip-on loafer with a little lift. 
This dark hue is perfect for winter days.
Another Gucci loafer with some added height.
These chunky soled loafers exude a mod coolness. 
Yes, they're an investment, but The Row loafers have serious fashion credentials. 
The pinched closure is an added design detail.
The chunky gold embellishment and braided details bring an added element to a classic design.
The styling on e-com is the perfect way to wear these shoes in the winter.
This new take from Loewe is perfect for the colder months ahead. 
A moccasin with a forever appeal in both quality and style.
The angular details on this are characteristically Khaite. 
With a glossy lacquer, block heel and cushioned insole, you can stay comfy and on-trend with these All Saints Emily loafers.
The contrasting textures give these warm loafers a vintage feel. 
These could easily pass for designer.
These sleek flats look like they've got a higher price tag than they actually do. 
Patent leather is timeless.
I love the Scandi spin, and the subtle gold embossing of the Toteme name. 
If you're looking for a variation of colourways, this sandy hue (in suede no less) will uplift winter looks.
Softly blurring the lines between flats and heels, this COS offering boasts a square toe and kitten heel. They might have a dainty heel but they're too cute not to include them!
Up Next: 9 Major Shoe Trends That Will Be Everywhere This Autumn
This piece was published at an earlier date and has since been updated.