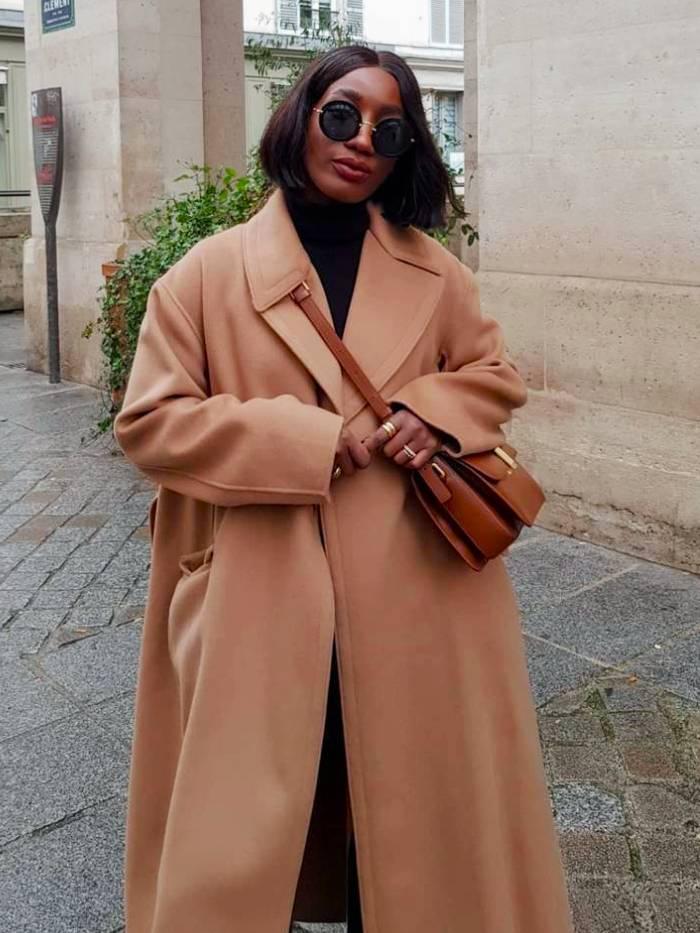 There's no doubt that the world of fashion is prone to more than just a bit of hyperbole. You're "obsessed" or "in love" with a particular item. Everything is "fabulous," "chic" or "iconic." In truth, while you might love that fuchsia bejewelled handbag right then and there, its lasting wardrobe potential is probably quite minimal. But there are a few pieces that make the cut and deserve all the above over-the-top descriptions lobbied at them. One such item (or rather items) are the coats Max Mara designs for women.
The Italian fashion house has created a long list of coats that really can only be described as iconic. Not only does their classic camel colour (the most popular shade) elevate any basic outfit, but the shapes are also designed to flatter women's bodies. Although all of Max Mara's coats can be relied upon to feel completely timeless, there are three designs, in particular, that are repeated every season by the brand. First up, there's the Madame 101801 Icon coat, a piece that the brand calls "the best-known Max Mara piece in the world". Designed in 1981, it lands at the calf with a double-breasted shape, visible tortoiseshell-coloured buttons, wide lapels and an optional waist belt. It's crafted to have a slightly looser fit in order to fit over blazers (designed to be nipped in at the waist with the belt) and is made from the softest wool and cashmere. The sort of coat that you could wear to work and fancy dinners just as easily as  throwing it over your favourite tracksuit to dash out to the corner shop to grab a pint of milk.
Then there's the Teddy coat, which, although isn't as historical as the others (it was launched in 2013), has still gained cult status. It's the cosy and sumptuous nature of this coat that has given it such a great reputation. Finally, there's the Manuela, which is the most lightweight of the three with a slightly shorter length that usually hits around the knee. This one  also has the classic lapels, recognisable stitching and tie-waist belt, but a wrap style and lack of buttons creates an elegant and streamlined look, and this one's made from 100% camel hair felt lined in silk. Talk about luxurious. It was created in 1998, and 25 years later, it's still one of the most popular coats among fashion editors.
That's not all, though, there are plenty of other incredible coats from the designer that we'd consider to be timeless, and plenty more classic colours other than camel to choose from, too. Below, you can see and shop the icons, as well as more of the most beautiful Max Mara coats you'll never regret investing in… 
A forever coat. 
The wrap style is timeless. 
So cosy!
A gorgeous cream version. 
You can't go wrong with a classic black coat like this. 
This navy is so chic. 
Beautiful. 
This looks so soft. 
A more dramatic shape. 
Grey is a perfect alternative to camel. 
This is almost a dusky pink. 
Layer this up with other neutrals. 
Don't you just want to wrap yourself up in this?
So smart. 
I love this wool blazer iteration. 
Great for adding to a work wardrobe. 
If you'd prefer a shorter version. 
Still timeless and bit more affordable.  
This feels almost like a cardigan-coat. 
The off-the-shoulder feature is so elegant. 
White on white always looks so fancy. 
Maybe the perfect grey coat?
Next Up: We Try Before You Buy: The Best Winter Coats of the Season