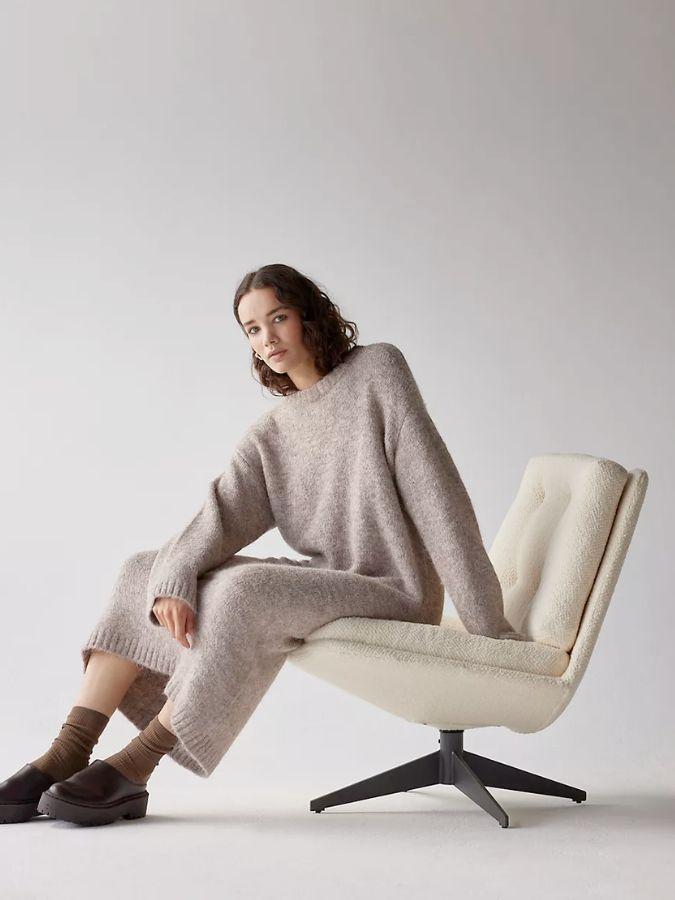 I'm going to let you in on a secret here. The Anthropologie autumn sale has just kicked off, and it's the best it's ever been. Hosting discounts across the autumn edit at up to 30 per cent off, I'm using this week's sale to realise my winter wish list with some key trending items I've been thinking about for months.
Just in time for the advent of winter, I've got my eye on a particular oversized, rounded coat in jewel-toned navy blue. Eager to expand my knitwear collection, I'll be using the sale to stock up on some thick knits, from every-day jumpers, to cosy knit dresses. The best part? Woven into the autumn edit is a generous range of leather items, in trending seasonal cuts. From knee high boots to leather trench coats and mary jane flats, I'll be stocking up on a few key buys, as sale season is the best time of year to investment into the wonderful, but oftentimes more expensive winter pieces.
If you're keen to see more, read on to discover my edit of all of the best winter buys from Anthropologie's flash sale, as well as a few party-ready options!
Grey is a trending colour this autumn winter, and this oversized coat makes a very good case for opting in to the trend.
A wool bomber jacket is the autumn/winter purchase I can't hold off on any longer.
Shop a sturdy pair of leather biker boots this sale season and wear them for years to come.
Style this midi jumper dress with thick tights and knee high boots to keep you cosy from October until February.
Denim jackets layer so well with a fine merino knit or crisp white button-down.
Tweed blazers are a timeless investment that can smarten up any casual look.
The perfect oversized coat. I'll be throwing this over all my outfits from now until the end of the season. And then all over again next year.
Dip you toe into party season styling and shop this glistening mini.
An oatmeal knit is a winter-wardrobe staple you'll be coming back to all season long.
Shop the season's favourite shoe whilst stocks last.
Black jeans are the the everyday essential I'll be living in this winter.
You can never go wrong with a classic biker jacket.
This silky tank is perfect for styling with wide leg trousers this party season.
Silver shoes continue to prevail as a major trend this season.
Suddenly, all of my favourite celebrities are wearing leather trench coats.
This emerald-toned dress pairs so well with knee high boots or a pointed-toe heel.
Up Next: The Outnet's Sales Are Iconic—From Gucci to Bottega, I've Found the Best Deals