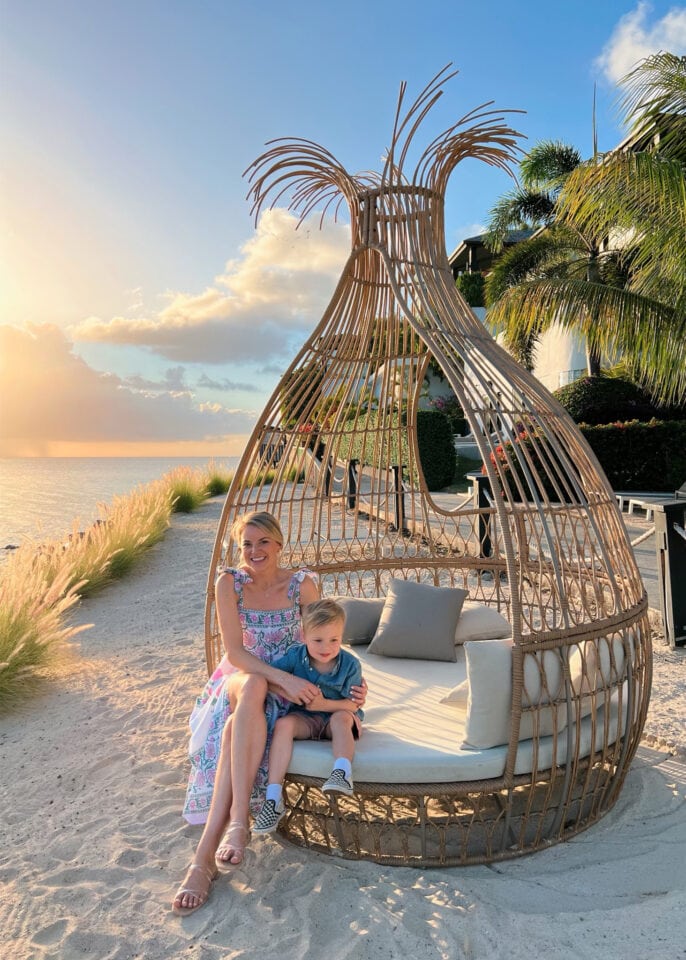 Occupation: mom, a title that I hold to such a high standard, put way too much pressure on myself at times, but truly nothing will ever compare to the joy, memories and moments this title I wear brings. Logan (4) and Landon (1.5) are my everything, two wild little boys that keep me on my toes from the moment we get up till the moment we go to bed. With all that being said, I have always loved jewelry that holds a special meaning and for the past few years I have been collecting dainty, everyday pieces from Haverhill (my code: KENDALLK15 is still active just in time for Mother's Day). These are pieces I wear every single day and never take off. They are solid 14k gold so I can wear during exercising, showering and sleeping. Haverhill is based out of Rhode Island and all pieces are made in their studio for a fast turnaround time.
It all started with my absolute favorite piece, the Classic Birthstone Necklace which you can continue to add to as your family grows (sizing details of mine below) or other birthstones bring special meaning. If new to Haverhill's site, take time and search around, they have so many personalization options available. This necklace starts with one birthstone and can go all the way up to 6+. For this Mother's Day as an early treat, I added the Rosecliff Diamond Earrings, they just work well for an elevated everyday earring that can easily be dressed up or down!
A fun feature of their bracelets, is that the letter or stones are displayed on both sides. So if you are worried about your bracelet flipping around as you wear it, the details will always be visible! I know a lot of you always ask specifics about each piece as well as my code, so wanted to break all that down for you in the collage below.
Classic 2 Birthstone Necklace
Rosecliff Diamond Earrings
Rosecliff Small Circle Diamond Necklace
Rosecliff Birthstone Stackable Ring
Adelaide Pavé Birthstone Link Bracelet
Letter Bracelet
A big thanks to Haverhill for partnering on this post!
The post My Meaningful Jewelry appeared first on Styled Snapshots.