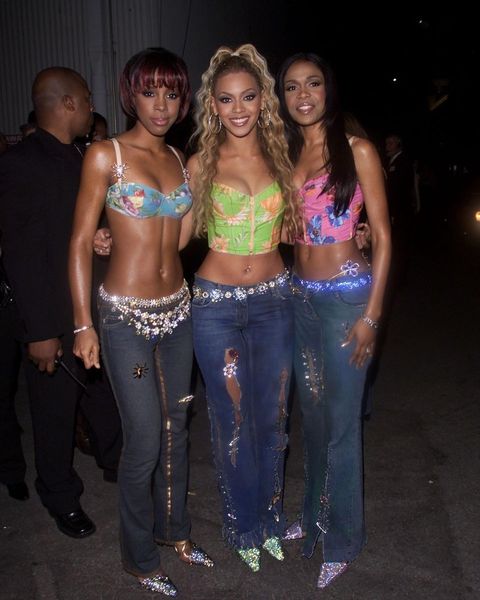 Y2k is back!! Some of you might be thinking, 'Ugh, as if!!". For so long, the Y2k era was dubbed as 'fashion's darkest times'. As the 70s and 80s aesthetic returned, Y2k was still side-eyed as an era that shouldn't come back in fashion. But, nostalgia grew especially under strained times, and millenials (as well as Gen Z) began dreaming of 'fun times'. Credited to Euphoria and TikTok, and many other places, Y2k aesthetic came back with a vengeance, and it was cool? In the resurgence some things definitely were left to rest (yes you can leave those oversized belts in your wardrobe), and other aspects were given a 2022 revival. Take a look below on how to style this year's Y2k trend! Are you copping or dropping this trend?
Y2k Tops: Midriffs
TOPS! The most eye-catching and arguably the core piece of a Y2k outfit. Whether it's a baby tee with rhinestone letters, or a cropped corset, or ribbed knit, the most important aspect in order to nail the trend is the midriff!! A midriff cut top was red carpet worthy at the time and it's popularity has made it back into the mainstream. (Side note, it's actually ideal for the summer season). If you want to go a step further with the trend, highlight your hips with crystal chains. You might feel somewhat kitch with a kick of nostalgia, but it means you're doing it right.

Mini Hems
You might have read my article I wrote on the trending mini hemline. Of course, the trend has been inspired none other than the Y2k movement!! Those IG style-grammers who are daring enough have tried the low rise mini skirts. I decided to add mini dresses on the list too for those that prefer to steer on the safer side. Either way, the overall look will be flirty and fun – Y2k key themes.

Y2k Shoulder Bag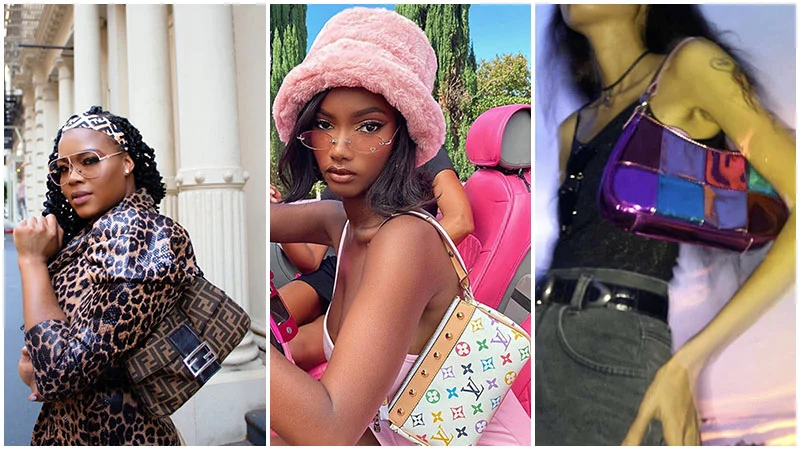 When we think of iconic Y2k bags, first that comes to mind is the baguette bag from sex in the city. If you've been following my IG, you'll know I have one of the exact ones from the series!! I've listed some great ones from Staud that have a similar shape and feel! Though if you're gravitating towards more of the grungy look, Balenciaga's 'Le Cagole' is one of the hottest bags to invest in right now! Besides, it has a Y2k stamp of approval!! Check out the other bags with a similar aesthetic.

The post Y2k Trend: Cop or Drop? appeared first on Where Did U Get That.