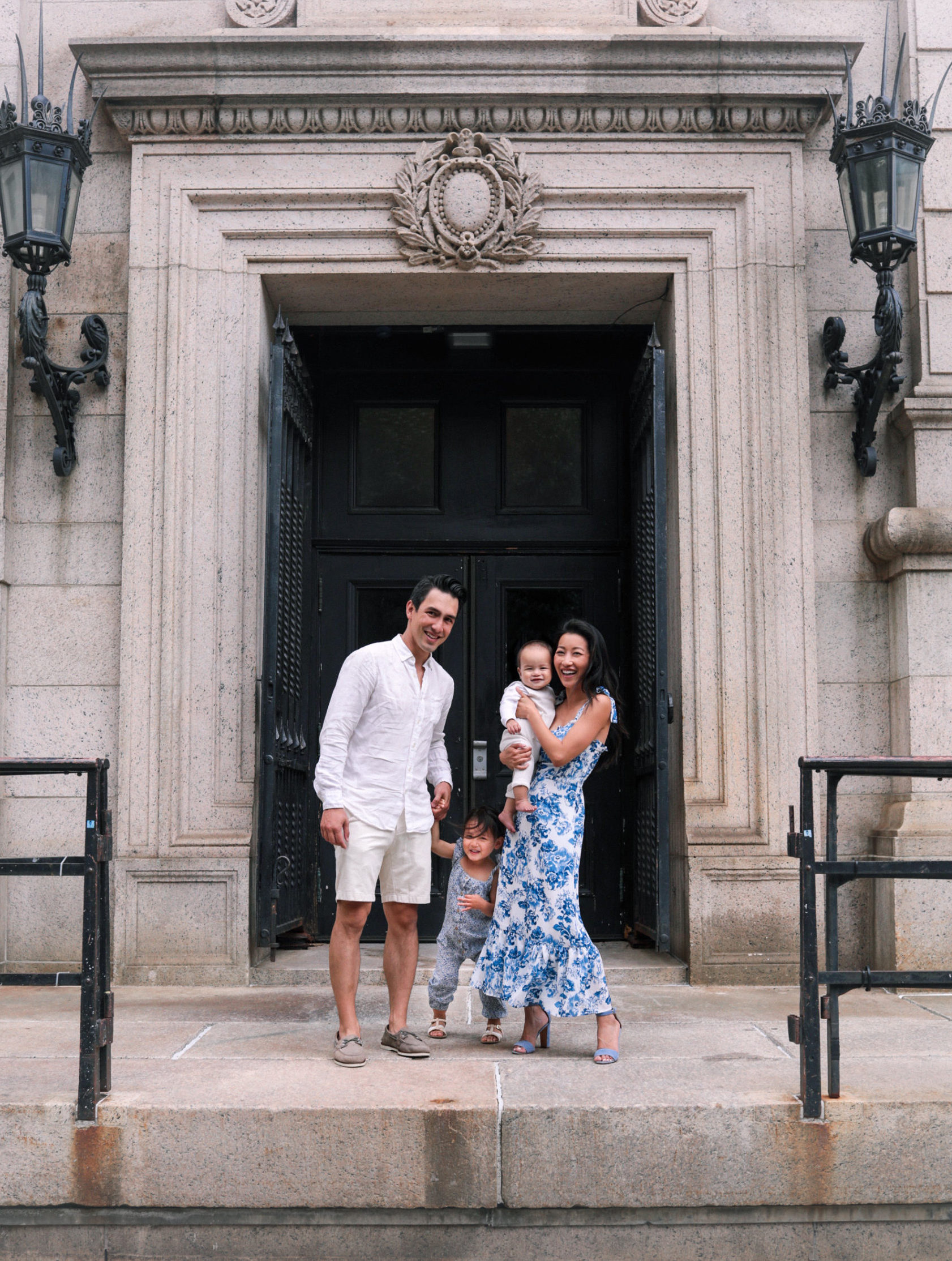 Edited Pieces dresses (arriving July 7th; XXS + Nori is in 4T), Manolo heels (similar or this gorgeous option)
We don't have too many annual traditions as a family, but this is one we try to keep up with every year—going back for a photo at the Boston Public Library, where we got married. It used to be about Nick and I taking a quiet moment to reminisce about our "I do's" (and dusting off my something blue wedding shoes), but in recent years I've loved how these photos capture our little family growing before my eyes.
After 7 years of marriage and 18 years together, I'm so proud of how we've grown while raising two little ones and navigating the world of running our own businesses. To be able to celebrate this year with Nori and I wearing pieces from our own collection feels just extra special!
Here's a walk down memory lane from over the years…
2020 anniversary post // this affordable dress (my review) is not maternity and is still a favorite!
2015 wedding + our Chinese tea ceremony blog post