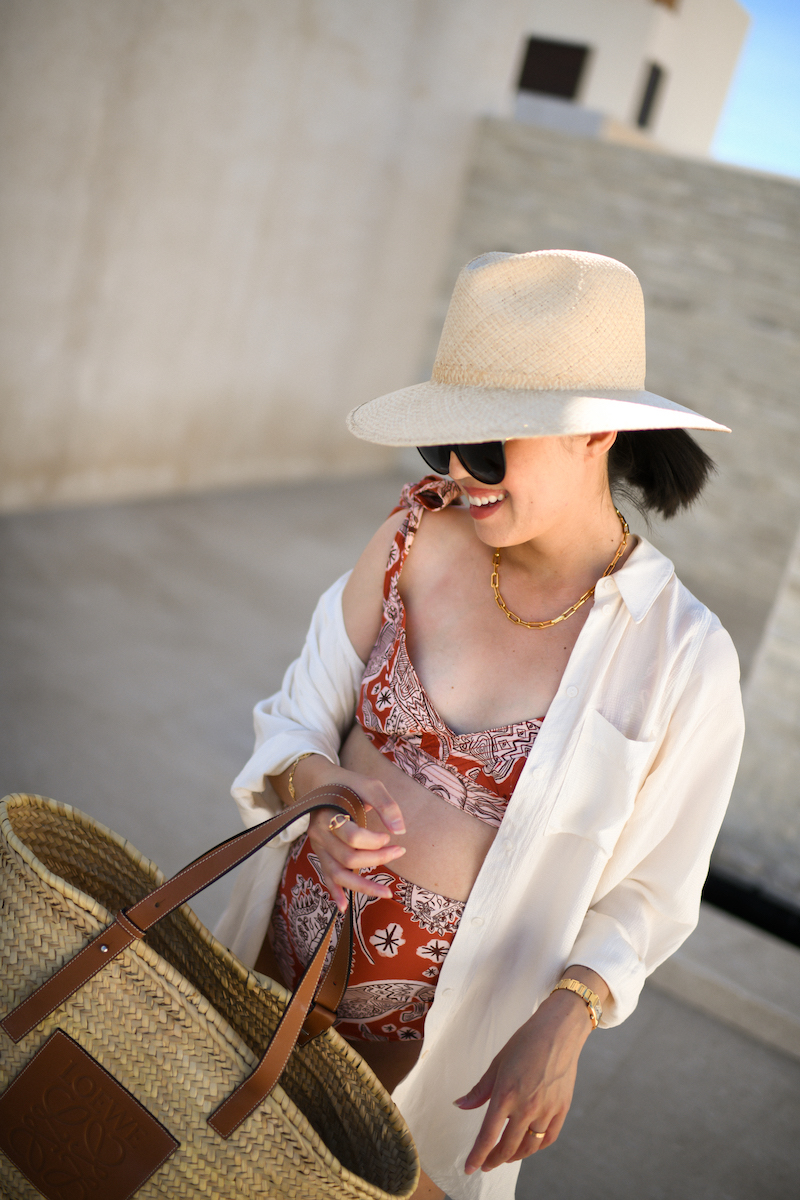 Our first trip in TWO YEARS! Somewhere warm and not too far? We landed on Cabo and are so happy to be getting some rest & relaxation. Lucia is most excited about pool time – she has water handstands to master!
Meanwhile, in designer sale land:
I ordered these YSL slingback pumps for 40% off (they run small!)
the flats I wore in this post are now $156
this alpaca/cashmere/wool coat is beautiful – a splurge but a classic!
this dress caught my eye months ago, and it's now 50% off
and this camel hair coat is the short version of what I have – and in a lighter shade of camel. a forever classic!
Happy Tuesday and thanks for stopping by!
***
Swimsuit (here and here)
Oversized shirt (very old by H&M; last worn here)
Bag (smaller version here)
Sandals (old by Hermes)