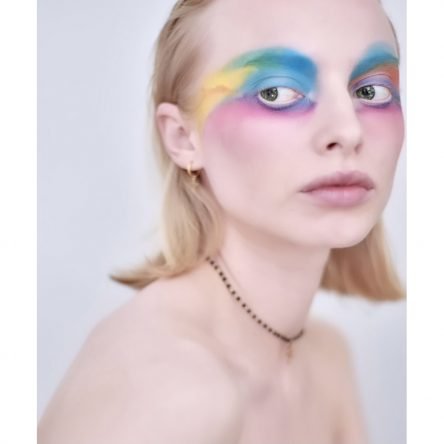 Are you ready to have some fun with this week's YouTube makeup tutorial? Good! This week's look is Bowie-inspired, it's an explosion of colour. It's about having some fun and doing what you feel, so watch my video for inspiration but then create something that's unique and fun. Pick your favourite colours and go all out – you don't need this look to be symmetrical either, so there's even less need to worry about perfection. There's no wrong or right, just enjoy it!
THIS POST CONTAINS AFFILIATE LINKS
---
---
If you want to use the products I've used for the best results, you can shop them all in the ShopMyShelf I've created for you. Enjoy!
TOP TIPS
Always start by getting your skin in a great starting place, so cleanse and moisturise your skin before you begin.
You'll need a cream palette with lots of different colours – use cream colours because they're easier to move.
You'll also need powders in the same colours to set the look.
Have some wet wipes and Q-tips on hand to correct mistakes with.
Overall, just have fun with it!
---