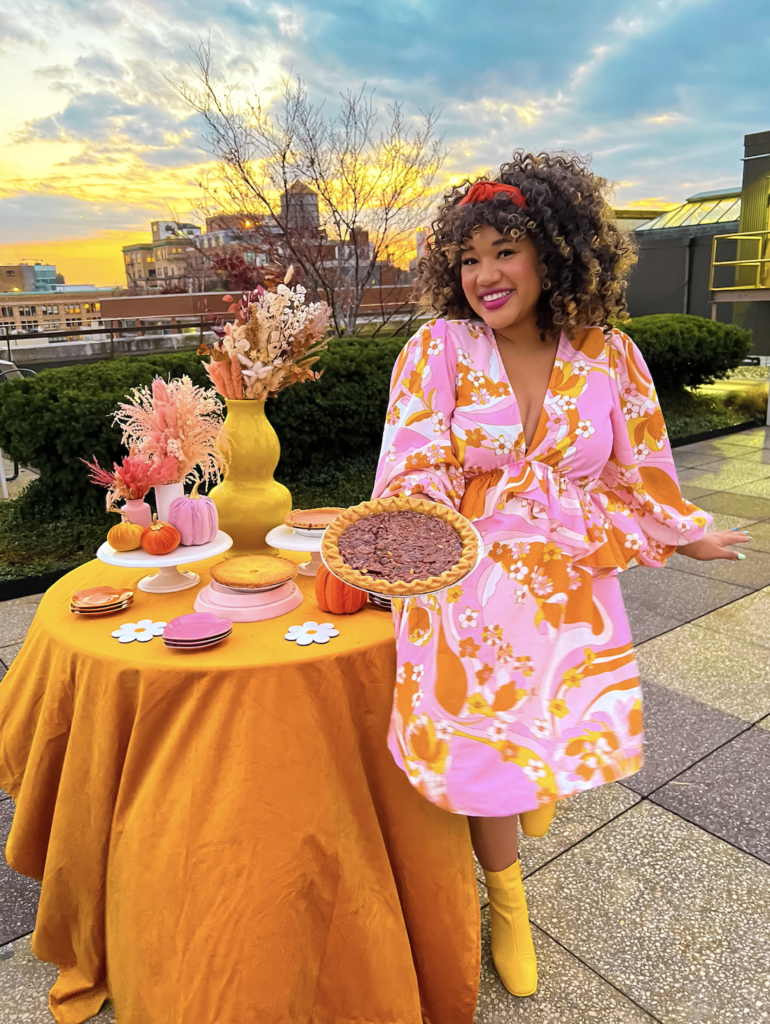 Who's ready for the holiday weekend?! We've been prepping for Thanksgiving all week long and it's been so easy thanks to my Walmart+ membership Today I wanted to share our thanksgiving plans, color scheme & shopping list! Plus giving you a great gift idea for anyone who might be hard to buy for!Holiday Color Schemes!I love playing with color to help me celebrate the holidays! For Thanksgiving I'll be trying mustard, orange, blush & maroon for something fall but unexpected as well! For Christmas I usually go blush and red, blush and mint or a combo of the three! Stepping outside your color comfort zone can add a fresh feel to the holidays!

Our Thanksgiving Menu!
It will just be the three of us for thanksgiving, my Mom, Paris & me! With my Walmart+ membership I get unlimited free delivery on fresh high quality groceries and more. 
Here's what we're planning to order
Brownsugar glazed Ham
Sweet potato casserole with praline topping
Spinach & artichoke dip
Dinner Yeast Rolls
Asparagus Spears
We'll complete the meal with a few more favorite sides like mac & cheese, mashed potatoes & stuffing & enjoy all the pie for dessert!

Everything you need to know about Walmart+ ..
What is Walmart+ ?  Walmart+ is the go to membership for holiday shopping! It will help you prepare for any planned or impromptu holiday moments with unlimited f
ree delivery on fresh groceries & more!
How Can I try Walmart+ ? Members can start a free trial, start yours here
How much does Walmart+ cost? After the trial, members can enjoy Walmart+ benefits for only $12.95 per month or $98 per year
What do I get with Walmart+ ? Unlimited free delivery on fresh high quality groceries
What about discounts? Walmart+  will get you early access to the hottest Black Friday deals before anyone else
Why do I need it? This will be a game changer for holiday gatherings or gifting wins all season long
Any downside? No catch here! You can order again and again with no delivery fees for orders over $35! In some cases restrictions may apply
What else do I need to know?! With Walmart+ you'll get everyday low prices you love & the same low prices you see in stores, but free delivery when your purchases exceed $35!
Let's chat gifts! Another great thing about Walmart+ is the early access to experiences, events & deals! You'll be able to shop black friday sales early & stock up on all your gifts! If you have someone who's hard to shop for, think about getting them the gift of Walmart+! The subscription + a Walmart gift card will make a great combo they'll use year around!
Hope this helped you get excited for the holidays!!! Happy shopping!
This post was done in partnership with Walmart+

The post holiday weekend ready appeared first on Color Me Courtney.