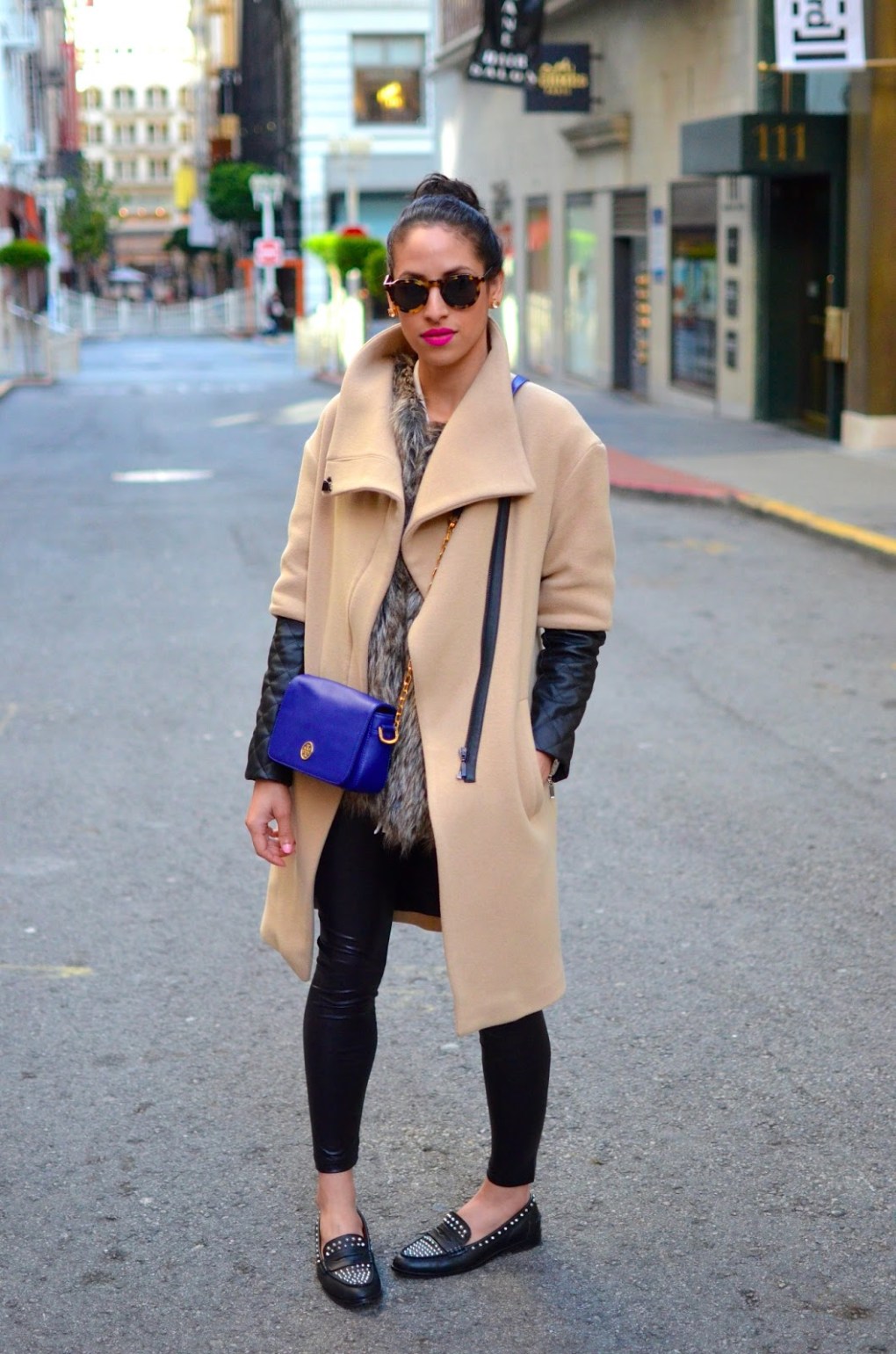 Leggings have been around for a very long time, but have gained great popularity more recently for being a versatile piece of clothing. They are undoubtedly one of the most comfortable bottoms to wear, but what shoes to wear with leggings?
Leggings come in a variety of styles, colors, and fabrics to suit any style you choose for the ultimate trendy athleisure look. Leggings often get a bad rap, at no fault of their own, but rather for the other clothing items with which they get paired. A small error in wearing your leggings with a certain pair of shoes can do a great injustice to this wonderful piece of clothing.
By switching out your shoes, you can completely transform a pair of leggings from a daytime classic to chic and sexy evening wear. Find the right pair of shoes to complement your leggings and your look. Here are 10 beautiful styles of shoes that you can wear with your leggings:
What Shoes to Wear with Leggings
1. Oxfords
Oxford shoes are a great option if you are trying to dress your outfit up a bit. They can help you to add a little bling and formality to your entire look. Just be sure to wear a neutral pair of leggings if your Oxfords are metallic or have a lot of detail. Rather opt for formal shirts or dress to wear with this combination to ensure a well put-together look.
2. Loafers
If you are looking to add a chic and polished element to your legging-based look, then loafers are your best bet. Add a more formal blouse or dress to complete the look. Keep your leggings a neutral color that matches well with your loafers. If you are into a more alternative look, why not try a brightly-colored pair of loafers with your black leggings?
3. Boots
Boots are a great favorite to wear with leggings since they are so seamless. You can wear any kind of boots with leggings and look amazing, but you will put off an exceptionally amazing look with tall boots. Sometimes leggings are guilty of creating what is known as the "leg-thickening effect". Tall boots are the perfect way to combat this effect, as they cover your calves and create a more slimming look. Boots that range from mid-calf to knee-height are ideal to wear with your leggings to create a long slim look, as your boots will give the illusion of being the leggings themselves.
If a casual and relaxed look is what you are after, try pairing your leggings with flat riding boots, slouchy boots, combat boots or lace-up boots. For a more formal look, try classic and polished boots that are accent-free.
4. Ankle Boots
Ankle boots and legging can be a bit of a tricky combination, as ankle boots are with most outfits. Since these boots cut the leg just above the ankle, as their name suggests, it can cause your calves to look thick and chunky. This is not really a desired look amongst the majority of women, so you will need to choose carefully if you want to wear ankle boots with your leggings. In actual fact, pairing your leggings with an ankle boot is a lot more flattering than if you wear the boots with a bare leg.
To avoid the leg-thickening effect with ankle booties, try not to wear light or pastel-colored leggings with a pair of dark boots. The best way to pull of this look is to opt for dark colors for both your leggings and your boots. A dressier pair of ankle boots can also help to pull off a slimmer look.
If you would rather pair your leggings with very short ankle boots (or booties), ensure that your leggings or jeggings are long enough to tuck into your boots and wear the combination with a dress, skirt or long blouse.
5. Flats
Flat shoes not only complement the comfort that leggings give you, but they are also slim and streamlined. Since flat shoes like ballerina flats leave the tops of your feet exposed, they effortlessly create a break visually between your leggings and your shoes without them overpowering one another.
To flawlessly pull off this look, pair your leggings with a flat shoe that is darker or the same color as your leggings. For a more toned-down look, opt for flats with a matte finish. If you want to look a little more dressed up, you can choose a pair of metallic flats. Bear in mind that gold and bronze shoes will look better with earthy tones, while silver looks good with pretty much anything!
If you want to opt for something a little different, how about some pointy-toed flats or even some peep-toe flats? These will also look amazing with your leggings. The key to these shoes is to make sure they are a low-cut style to create that visual break between your legs and your feet.
6. Flip-Flops
Flips-flops are not a highly-favored when it comes to pairing them with leggings. Flip flops are generally in the firing line. They are at the top-list while discussing when and where it is appropriate. Since they are a very casual shoe they should rather be kept for casual outfits or in some cases only to be worn on the beach. If you are not negotiating your leggings, rather opt for a flat thong sandal to wear instead of your average flip-flops. These will look a lot classier and chic. Just be sure to avoid those sandals with ankle straps when wearing leggings. And be sure to wear seamless panties to avoid VPL.
7. Gladiator Sandals
Gladiator sandals have been a popular trend for a while now and have gained the reputation of being versatile and stylish at the same time. These sandals come with so much variety, from heels to flats with ankle, mid-calf or knee-high straps. This makes them a little tricky when suiting the style to your body shape, as they can make your legs look short or chunky.
When pairing your gladiators with leggings consider the colors carefully and the height of your sandals. Ankle-height sandals work best with your leggings as they cover your ankles without overlapping with your leggings and showing off a fresh pedicure all at the same time! Add a sheer and flowy blouse to this ensemble for a glam look. Alternatively, you can wear a cardigan and chic t-shirt to go for something a little dressier. You could also create a simpler look by combining your leggings and gladiator sandals with some layers and colorful t-shirts while still being fashionable.
8. Pumps
Who doesn't love a comfortable pair of pumps? Pairing some flashy leggings with a pair of high-heeled pumps can be a really exciting adventure if that is your style. This can create an incredible retro-glam look. The best way to pull this look off is to add a long shirt dress or tunic over your leggings to elongate your body.
If you are looking for a look that is somewhat easier to pull off, rather wear wedges or chunky heels or a mid-height heel. This will give your leggings a little extra glam without looking totally misplaced. Ensure your leggings sit just below or at the edge of your shoe.
9. High Heels
High heels are the epitome of femininity and most women love to flaunt a fabulous pair of heels. Pairing heels with leggings create an incredible lengthening effect for your legs. You can experiment with a range of heels, but there are a few that you should avoid, such as heels with an ankle strap which can totally throw your look off balance.
Think shiny leather leggings with a pair of stiletto pumps, or patterned heels with neutral-colored leggings. The height of your heel will play a part in the look and will vary based on your height, so you will need to experiment to find which heels complement your leggings and legs the best. If you want to dress up your leggings for the office, try a pair of kitten heels. This look is also amazing for a slightly dressed-up causal outfit for the weekend.
10. Sneakers
Let's be honest, sneakers are the most popular option to wear with leggings and the shoes that come to everyone's mind when wearing leggings. White sneakers and leggings are the perfect combination to create the best athletic look and rightfully so.
This combination of leggings and sneakers has brought about the concept of athleisure– a casual, comfortable yet athletic look. It has become especially popular amongst celebrities as of late. The trick to pulling this combo off is to pair your leggings and sneakers with pretty tops that you definitely would not wear to the gym. This lifts the look to new heights so you don't look like you have quite literally just walked out of the gym. Add some beautiful accessories like your favorite handbag or a cute cap. You could even add a leather jacket and oversized sunnies for a rocking casual-meets athletic look.



Now go out there and unleash your stylish leggings by teaming up with your favorite pair of footwear. Stay comfortable and look stunning!
The post What Shoes to Wear with Leggings: Top 10 Styles appeared first on HI FASHION.