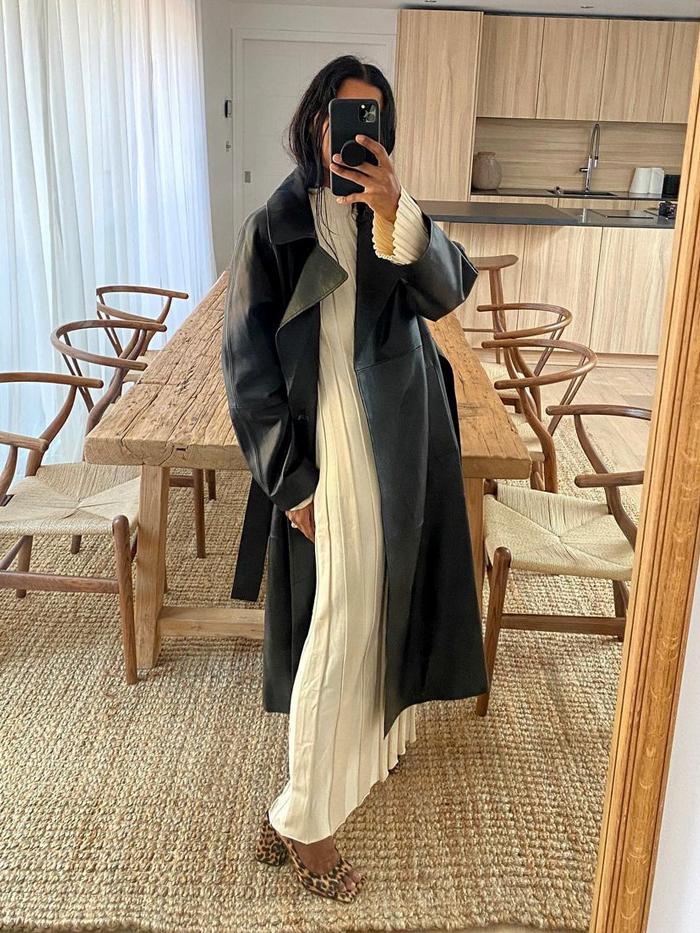 Hands up if you find Black Friday (and general sales) shopping pretty stressful. With you, I stand in solidarity. Even though it's basically my job to shop for a living, unearthing pieces you like in your size that are still in stock in the middle of a markdown can be difficult. In the past, I'd find it hard to discern whether I really want something or if I'm just buying it because it's on sale. This, however, is no longer an issue for me.
I'm the sort of person who makes use of the wish-listing function offered on many digital fashion destinations, where you can "heart" pieces as you scroll, and poof! They assemble in a little tab just for you. The moment a sale hits, this is where I head to, to see if items I've genuinely loved in the past are still available with the discount. So, seeing as Black Friday is upon us, I thought, why not peruse my Mango wish list and see what offers the brand has? Needless to say, imagine my delight when I discovered that almost everything I had archived was in the sale. 
Monikh Dale wears a knitted dress from Mango. 
Between timeless coats that will work for winters upon winters to the shoes I've had my eye on for the office Christmas party, I was genuinely surprised by the quality of the pieces added to Mango's Black Friday sale. While not every item on my wish list made it to my basket, I did invest in a selection of them. And what a treat it was to snag them for up to 50% off! Maybe sales shopping isn't so bad after all, so long as the items you buy are pieces you would have considered at full price.
Scroll on to see my edit of the best buys in Mango's Black Friday sale.
A classic trench coat will serve every wardrobe. 
I tried this on in store just the other day and loved it. 
It doesn't get much more classic than black ankle boots. 
You can't go wrong with classic sale denim. 
The neckline is so elegant. 
These went straight into my basket. 
A sleek, minimalist tote for all your essentials, and plenty more. 
Teddy textures never date. 
White shirts feature in my outfit builds all year round. 
If you're bored of your jeans and tee combination, try adding a sleek leather trouser into the rotation. 
I can't believe this expensive-looking coat is still available. 
I've had my eye on this sleek denim skirt for months. 
Mango does some of the best knitted dresses on the high street, here's the proof. 
Worn open or done up, the shape of this blazer is so striking. 
So cosy! Plus I love the blue. 
A ready-made outfit, just add shoes. 
Black Friday is also a great time to snap up styles ahead of next season. Case in point – this chic basket bag. 
Classic in the front, striking in the back. 
Puffer coat season is here, and now's the chance to get yours for less. 
Next Up: I Spent Hours Scrolling Black Friday Sales—Here Are the Early Deals Worth Seeing
This story was published at an earlier time and has since been updated.