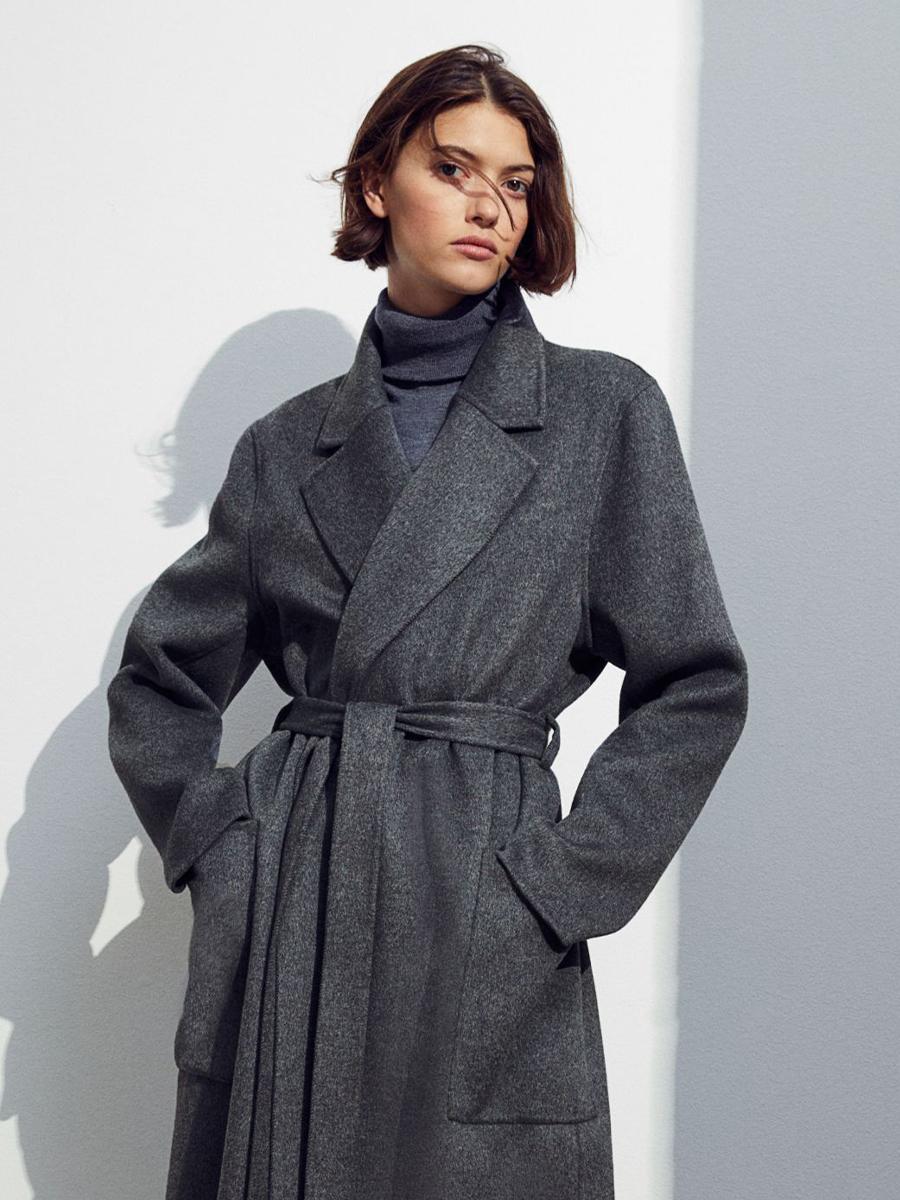 If there's one thing that everyone can agree on, it's that we all love a Black Friday discount. There's a certain joy (or maybe smugness) that comes from finding an item that was already on your wish list on sale, isn't there? At this time of year, we're all on the hunt for ways to save a few pounds, and thankfully, many brands have already begun doling out the markdowns in the run-up to this weekend. As for me, I've been patiently watching the H&M website all week, waiting for its sale to begin, and right now H&M members can get 20% off everything. (It's free and easy to apply). 
Over the past few years, I've been really impressed with H&M. It started with an amazing blue knit jumper that I bought four years ago whilst biding time before meeting a friend for dinner. It soon became the piece I got the most compliments on, and as I love sharing a great high-street buy, I'm always left exclaiming, "It's H&M!" Since then, I've looked to the high-street brand for everything from a new puffer coat to surprisingly high-quality sportswear. The only issue is that it has so much stock that it can feel overwhelming. Thankfully, I've been working on my well-thought-out wish list for the past few weeks, and it's full of classic pieces no one could ever regret buying. It includes best-selling buys from over the past year (these are very clearly H&M's hero pieces and some are still in stock in the sale), as well as the brand's latest expensive-looking items. 
To access the discount, simply sign up as an H&M member for free, and apply the Black Friday member discount at checkout. 
Keep scrolling to see the brand's best sellers and most expensive-looking buys to shop in H&M's Black Friday sale right now. Plus, I've included some standout new-in items below. 
Black Friday sale price, £152. Invest now, wear every winter. 
Black Friday sale price, £112. Camel shades always feel expensive. Accent with gold jewellery. 
Black Friday sale price, £24. This pair keeps selling out. 
Black Friday sale price, £80. You'd never guess these were from the high street. 
Black Friday sale price, £112. Well done, H&M. 
Black Friday sale price, £44. Red knits are top of my wish list right now. 
Black Friday sale price, £27. If you told me this was a treasured vintage piece, I'd believe you.  
Black Friday sale price, £35. Looking to take your jeans and tee to new heights? Add a chic blazer. 
Black Friday sale price, £112. A classic black dress will serve your wardrobe all year round. 
Black Friday sale price, £120. Our editors were wowed when this dropped. 
Black Friday sale price, £27. Every fashion person relies on wide-leg tailored trousers.
Black Friday sale price, £88. I'm into this whole look. 
Black Friday sale price, £44. Even a simple tee can feel endlessly elevated with this a-line skirt. 
Black Friday sale price, £36. A comfortable way to look put-together.
Black Friday sale price, £52. The oversized collared is an expensive-looking touch.
Black Friday sale price, £31. Party season has arrived, and here's exactly what I'm wearing. 
I'm obsessed with this neckline. 
Any time I'm looking to upgrade an outfit from day to night, I think of satin trousers. 
H&M just dropped this timeless black coat. 
With ballet flats or knee high boots, it takes little styling to take this dress from day to night.
From the deep burgundy hue to the fluted sleeves, everything about this top is elevated. 
I've seen scarf-detail dresses everyone, and I'm taking this as my sign to invest. 
Up next, I Spent Hours Scrolling Black Friday Sales—Here Are the Early Deals Worth Seeing
This story was published at an earlier time and has since been updated.