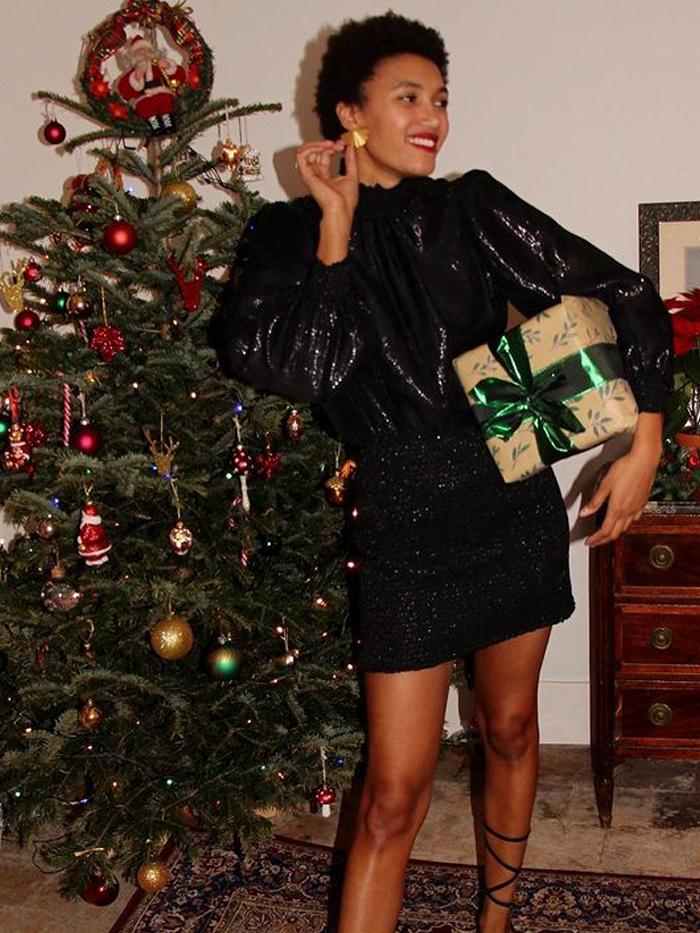 The word "affordable" means different things to different people. This is something we're acutely aware of right now, especially when, in the run-up to Christmas, shopping is not only unavoidable but is also actively encouraged. Of course, advising you on what to buy is what we do best, and while we're certain you want to mark the occasion by treating your nearest and dearest to something special, the last thing we want you to do is to blow your budget in the process. As such, we've rounded up an edit of affordable Christmas gifts that start at a frugal £11, peaking at the £100 mark. 
As we said, the word "affordable" is entirely relative, but we hope that our edit below will, if nothing else, inspire your Christmas gift ideas. That is why we've included everything from classic knitwear they'll treasure for years and jewellery that is guaranteed to pull on heartstrings to icons in the world of interiors and presents that will spark their creativity. Scroll below for our chic, affordable Christmas gifts suggestions. 
A personalised necklace always feel special. Daisy is one of my favourite brands for everyday jewellery, and they've got a great Black Friday sale on right now. 
I love gifting (and receiving!) a leather-bound notebook. This red mock-croc version will look chic on their desk. 
For wrapping up cosy this winter. 
Lucy Williams lives in these and so do I. If they've asked for hoop earrings, tell them these come editor- and influencer-approved!
This beautiful candle will transport your loved one to straight to a festive forest—heavenly. 
I love the idea of being able to instantly print out memories from throughout the year. 
The ultimate cosy slippers, now under £100 in the Black Friday sale. 
Soooo pretty. They can use this as a hair clip, or even as an outfit accessory. 
This affordable French perfume smells so good and lasts so long on the skin that, for me, it rivals the most expensive fragrance brands like Byredo and Le Labo. This is my favourite scent which is fresh, clean and just a little masculine. 
A colour that will suit everyone. 
Glowing skin in a bottle. What's not to love?
Cocktail lovers will never not enjoy receiving Lockdown Liquor's delicious pre-mixed tipples. Plus, you can personalise the labels to make your gift extra special. 
This beanie is a fashion-girl staple. 
One of my favourite Body Shop scents, this instantly transports you back to holidays without fail. 
Cashmere joggers make for such a luxurious gift. 
I can't believe how expensive this bag looks, and neither will they!
One for the interiors fans in your life. 
Who doesn't want chocolate for christmas?
Hostesses will love these serving spoons. 
Socks are an essential Christmas gift, and these are sure to spark joy. 
A silk pillowcase has been proven to keep skin and hair moisture levels high, and reduce hair breakage and frizz—meaning every day can be a good hair day. Priceless. (Price shown is members price) 
These pyjamas look so expensive. (Spoiler alert: They're not.)
I've heard so many beauty editors raving about this tool (that actually works). Skincare obsesseives will go wild for it. 
A cosy cable knit is never a bad gift idea. This is a Who What Wear editor fave. 
Not only do you save when buying these items as a gift set, the lucky receiver is getting four of Charlotte Tilbury's (nearly always sold out) bestsellers. There's no doubt this will please any beauty lover. 
The chicest cashmere sweater you'll find this side of £100.
For the fashion lover in your life; These coffee table books will take pride of place in a living room.
If they're a regular traveller, they'll thank you for these useful packing cubes. 
A beautiful gift for an interiors or beauty fiend. 
Complete this gift with clashing taper candles. 
Elevate their cocktail hour. 
This is such a lovely, independent and sustainable jewellery brand. 
Beautiful candles are always well received. 
You can't go wrong with the gorgeous palette. 
This hand cream is practically a status symbol. 
This will result in total relaxation. 
A stylish addition to any handbag collection. 
Ensure said cashmere sweater looks its best after each wear with this sleek de-bobbler.
For all their treasures. 
I'm in my dinner party era, so I would love to receive this. 
Give the gift of beautiful hair. 
Beauty obsessives constantly rave about these Morphe brushes. 
Achieve the curated-ear look with these climber earrings. 
Upgrade your skincare routine with this jade sculptor. 
Who wouldn't love this cute phone case with a beaded handle? Perfect for upping their selfie game. 
Next Up: The WWW Gift Guide: 52 Chic Buys We'd Love to Open Ourselves
This story was published at an earlier time and has since been updated.